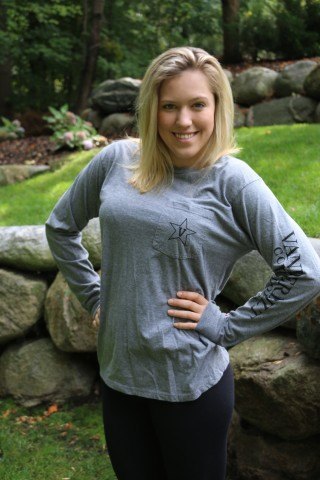 Minnesota State Champion Bre Thorne will be heading to Vanderbilt next fall to begin her college career! Thorne a part of the Aquajets Swim Team group that broke numerous National Age Group Records as they progressed through the age groups.
"I am beyond excited to be part of the Vanderbilt team!  I chose Vanderbilt because of its strong tradition of academic and athletic excellence.  I fell in love with the campus, the team and the coaches on my visit.  I'm honored to join the Vanderbilt family next year!"
Thorne was a member of multiple NAG Record breaking relays growing up. Her first came while she was 11 and 12, breaking the 200 and 400 scy medley relays. In the next age group, they broke four relay records during the short course  season (200/400 medley relays and 200/400 freestyle relays) and another during the long course season (200 medley relay). Their final two records were the 15-16 LCM 200 and 400 medley relays.
She will be joining a competitive butterfly group when she gets to campus next year. Last year their team was lead by sophomore flyer Breanna Sapienza in the 100 with her time of 53.71. There were two other underclassman as well last year that were also posting 54's in the 100 butterfly.
---
Thorne's top times:
SCY Times:                                                      LCM Times:
100 Fly: 54.73                                                  100 Fly: 1:02.70
200 Fly: 2:01.78                                              200 Fly: 2:19.22
100 Back: 55.86                                              100 Back: 1:04.83
200 Back: 2:00.49                                          200 Back: 2:20.5
50 Free: 23.79                                                  50 Free: 27.32
100 Free: 51.65                                               100 Free: 59.51
---
She is currently a senior at Breck High School in Minneapolis and is expected to graduate at the end of the year.