When Cyrus Morrison started Kick for Kids, he never imagined that it would make such a splash.
In 2011, Morrison started a foundation that uses kick-a-thons to raise money for Lucile Packard Children's Hospital. In the years since its founding, Kick for Kids has hosted eight events in California and one event at Cornell University, where Morrison currently swims, "It has grown every year."
Morrison's inspiration for the organization came from the hospitalization of his younger brother, Chad, when Chad was a toddler. Morrison recalls the excellent care his brother received, "One, the doctors were amazing… but the other thing I remember, a program at the hospital… tried to cheer up the kids at the hospital… and I remember Chad smiled for the first time in weeks when he got a little Hot Wheelz car." After this experience, Morrison wanted to give back and provide better experiences to pediatric patients in the hospital.
With help from his mom and his coach, Morrison has been able to expand the Kick for Kids throughout the years. In their first year, the organization raised $2200, a number that annihilated Morrison's goal of a few hundred dollars. Since this first year, the organization has raised over $70,000 in support of local children's hospitals, "The first few years, I didn't really know what to expect… As the years have gone by, I have realized that bringing all of these people together for one cause is amazing, and people really buy into the event and enjoy what we are doing."
In 2015, one of Chad Morrison's classmates was diagnosed with cancer and had to undergo chemotherapy treatment. This year, the Kick for Kids event was dedicated to Chad's classmate, an event that united the brothers' swim team and school communities. Morrison continued to unite academic and athletic communities through the Kick for Kids event at Cornell, "Being able to bring these communities together made us happy to give back."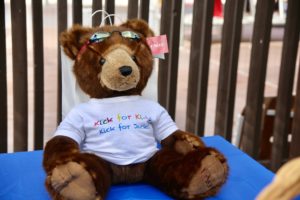 Having recovered from his time in the hospital, Chad Morrison has also been active in the Kick for Kids community, "What [the patients] are going through is really tough, and I think that this fundraiser… has been really beneficial for the kids… but also for the families. [It has helped them] to know that there are people out there who are looking out for those who are suffering."
Cyrus and Chad Morrison are not yet satisfied. They seek to expand their organization not only to the entire Palo Alto Stanford Aquatic Team, but also to the rest of the nation, "I think $70,000 is just the beginning, and we hope to grow from there." The brothers also hope to involve donors and swimmers with visiting children in hospitals and seeing the results of their donations and kicking.
Cyrus Morrison believes the growth of the organization has also helped him and his brother grow as people, "I think I take a lot of things for granted in my life, health being one of them. This event really puts into perspective that there are kids who are not able…to be active. I'm out here able to go to school and swim practice. We are lucky to be able to do what we do, and we want to give back."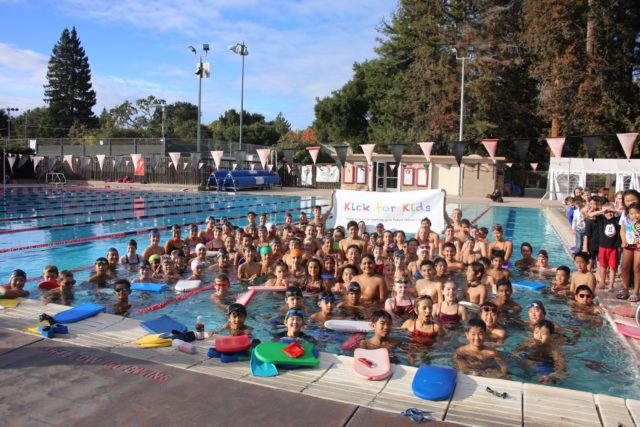 Anyone who wishes to contribute to Kick for Kids can do so at http://www.kickforkidsswim.org/.