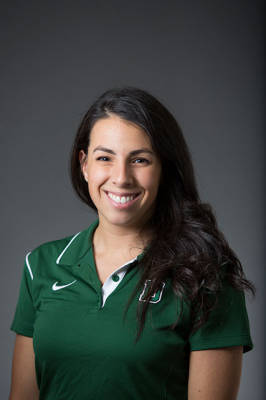 Indiana University has hired Blaire Bachman as their newest assistant coach. Bachman fills the spot opened up when Kyle Hastings left earlier this year to take over as the head coach of Central Iowa Aquatics.
Bachman comes to Indiana after serving one year as an assistant for the men's and women's teams at Dartmouth.
"I want to thank Ray Looze and Indiana University for giving me the opportunity to join a dynamic coaching staff that is focused on the academic and athletic excellence of its student-athletes," Bachman said. "The spirit of Indiana athletics is undeniable; I'm honored to be a part of the Hoosier family and help in building upon its rich history of success."
Prior to Dartmouth, Bachman resided in Gainesville, Georgia, where she was head coach of the Brenau University women's swimming team. Bachman became the youngest head coach in the nation when she took over the Tigers' program in July of 2010. The Tiger women placed third at the 2015 NAIA National Championship meet behind Oklahoma Baptist and SCAD Savannah, their highest finish in team history. During her tenure, Bachman coached 16 individual All-Americans and six All-American relay teams.
"Blaire brings an uncommon level of passion for swimming to our staff," Indiana head coach Ray Looze remarked. "At Indiana we all love swimming.  In this respect, Blaire was the perfect fit for us.  Her head coaching experience and ability to recruit will help Indiana break into the NCAA top-five in the future.  She is a high energy person who will bring that approach to our pool deck daily.  We expect her to enhance our student athlete experience by tapping into her unique skill set and coaching wisdom."
Bachman attended Georgia State University for her undergraduate studies, where she was the organizer and coach of the school's club team.
Bachman joins a coaching staff that includes assistants Dennis Dale, Mike Westphal, Jeff Kostoff, Barbara Perkins, and volunteer assistant Kelly Gufford among their current listing. Along with Director of Operations Rene Massengale, Looze's program now has 4 women in core positions with his program among 7 varsity coaches and 1 director of operations – a very high rate for college swimming.