The HardCore Swim of the week this week goes to Ryan Lochte and his 200 IM on the final day of the 2013 World Championship Trials.
Lochte has been talking all season about his lack of training. Even after what most of us considered to be a pretty good meet, he was disappointed in his performance and made a commitment to return to full training.
Much like we saw from Phelps in his pseudo-focused season in 2011, though, "out-of-shape" Lochte still looked a lot like the best swimmer in the world. He won the men's 200 IM in a world-leading 1:55.44, which was just half-a-second off of where he was at the Olympic Trials last year, and that with no Phelps to push him.
Lochte, as he noted, probably has some work to do in a quick three weeks if he wants to ensure himself gold in this race, and hold of Japan's suddenly-explosive Kosuke Hagino, but Lochte still enters the meet as the favorite.
With the U.S. World Championship Trials being the biggest meet in the world shy of the World Championships in 2013, we couldn't pass up the award going there, but two worthy honorable mentions internationally, who probably could have won in any other week, go to: 14-year old Darren Lim from Singapore and his 22.73 in the 50 free; and Britain's Michael Jamieson with a strong reminder of 2:07.78 in the men's 200 breaststroke.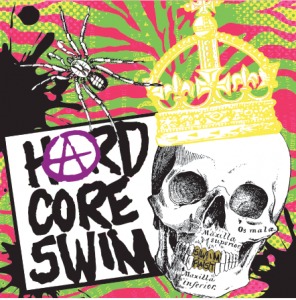 Founded on the pool decks of Southern California, HARDCORESWIM examines and explores the ethos of the hardcore swimmer. HARDCORESWIM is an authentic and innovative designer, marketer and manufacturer of premium quality men's and women's swimsuits, Custom Team Swim Suits, training gear, clothing, accessories and related products. Our true, authentic, innovative, iconoclastic, and creative style differentiates us from the bland competitive swim industry and gives us reason to be. All made in the USA. Check us out at www.hardcoreswim.com or find us at www.facebook.com/hardcoreswim .
Follow HardCoreSwim on Twitter here.