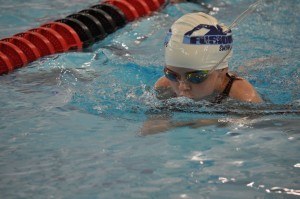 The two 2016 Fusion Swim Camps have been set up so young swimmers can hone their skills in competitive strokes, turn mechanics, breathing and body positioning. A strong emphasis is placed on overall conditioning.
Therefore, an energetic and committed staff have come together to conduct a program which makes it possible for swimmers to leave camp with a renewed level of excitement about swimming.
The purpose of the Fusion Swim camps then is to direct students in swimming so they improve their form by practicing specific drills until they realize their objectives. Each Fusion Swim Camp and facility features certain characteristics – any of which will add to the swim-camp experience.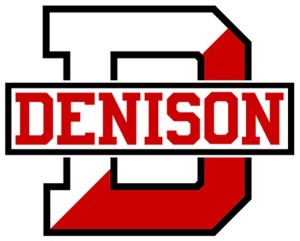 For example, the Denison University camp is located in Granville, Ohio. A safe and rustic venue, the site is home to brand new natatorium and highlights such swim camp activities as:
Dry land workouts;
Psychology workshops; and, for fun,
Campfire nights with s'mores.
Instructors make use of underwater video equipment to critique each camper's progress. An itinerary that runs from 7:00 a.m. to 10:30 p.m. keeps participants plenty active during the five-day overnight stay.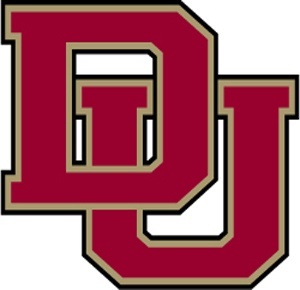 At the Denver Fusion Swim Camp, camper-swimmers enjoy great-tasting nutrition and comfortable dormitory accommodations. Beyond swimming activities, campers take trips to such places as Dave & Busters as well as visit the Ritchie Center's rock climbing wall. Ping pong, pool and movie nights are also featured at camp. An iPad analysis of swimming is provided in connection with underwater video technology.
Both of the camps feature training in both long course and short course workouts. The stroke development camp tests swimmers of all abilities and supports their effort in achieving goals in form and speed.
In addition, a Start and Turn clinic is available at each camp which enables swimmers to work at improving their freestyle and backstrokes as well as open turns, flip and kicking. Dry land exercises and technique education is included in the program. The Start & Turn clinic is conducted for 24 hours and housing and meals are provided. You can take this instruction in addition to stroke camp or opt to sign up separately.
The Fusion Swim Camp program offers four kinds of camps, each which is suited to a swimmer's particular lifestyle and skill-building requirements.
The overnight camp offers an all-inclusive swimming opportunity for 5 days and 4 nights. Comfortable dormitory accommodations are provided as well as buffet meals and fun evening programs and activities. Swimmers train for 6+ hours each day.
The extended day camp program is suited for the swimmer-camper who wants to train diligently but would like to go home at day's end. Lunch and dinner are provided in the schedule which runs from 9:00 a.m. to 9:00 p.m. daily.
The Fusion Swim day camp begins at 9:00 am and ends around 4:30 pm each day. The first day of the program starts at noon with dorm check-in. Camper-swimmers are expected to be in swimming apparel by 8:55 am each day of the 5-day program. Lunch is included as well.
The Short Course Half-Day camp begins at 9:00 am and ends at 12:00 pm each day. The ideal introduction to the sport specific training camp experience for our youngest campers.
A Sample Camp Itinerary
7:00 am – Wake-up
7:45 am – Breakfast
9:00 am – Warm-up and stretching
9:25 am – Stroke workout
11:00 am – Individual Analysis via video
Noon – Break for lunch
1:00 pm – Free time
2:00 pm – Dry land exercises
3:00 pm – Stroke workout
4:45 pm – Break for dinner
6:00 pm – Time trials or evening activities
10:30 pm – End of program day – light's out
Costs for registration for the swim camps and individual programs are as follows:
Overnight Swim Camp ($525-$595)
Extended Day Camp – held 9am to 9pm ($425-$495)
Day Camp – held 9am to 4:30 pm each day) ($315-$325)
Half-day sessions – held 9am to 12:00am) ($150)
Start & Turn clinics (12:00am to 12:00pm) ($195)
Group discounts are also available for 1 to 9 swimmers ($15) and 10 or more participants ($25). Larger Programs like YMCAs or Clubs ($30)
Make a decision to enroll your child in one a well-rounded swim-intensive camp for form, development, speed and fun! If you want your child to realize success in swimming competitions, then you won't want to miss this week-long opportunity in June 2016 to develop your young athlete's swimming talent and skills.  
***Our management and marketing skills coupled with Your Facility & Your Coaches – Imagine the possibilities. For more information about hosting a Fusion Swim Camp at your pool please contact Keri Hostetler 800.944.7112


Swim Camp news is courtesy of Fusion Swim Camps.