Olympian Elizabeth Beisel has joined Mutual of Omaha's Gold Medal Team, a select group of active and retired swimmers, sponsored by Mutual of Omaha, who represent the sport to young people across the country.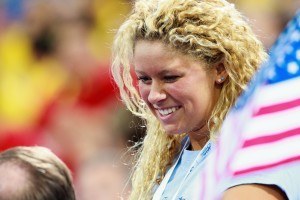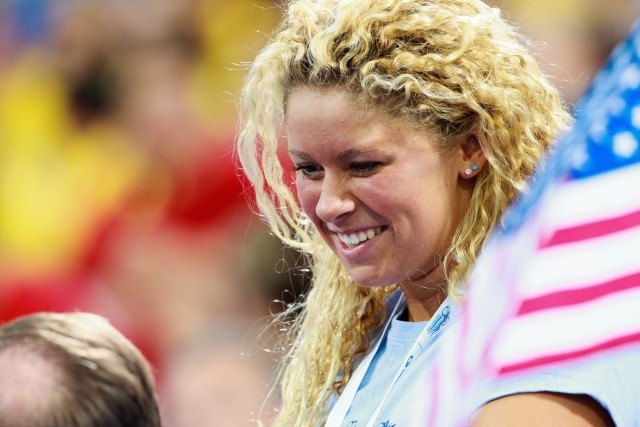 A two-time Olympian, Beisel took home a bronze medal in the 200-meter backstroke and a silver medal in the 400-meter individual medley at the London games. After winning the 400-meter individual medley and taking bronze in the 220-meter backstroke at the 2014 Pan Pacific Championships, she's training with a goal of making the 2016 Olympic Team in Rio de Janeiro.
Beisel joins Michael Andrew, Ian Crocker, Josh Davis, Conor Dwyer, Anthony Ervin, Jimmy Feigen, Matt Grevers, Misty Hyman, Breeja Larson, Caitlin Leverenz, Jason Lezak, Matt McLean, Allison Schmitt and Dana Vollmer. Beisel's addition brings the company's Gold Medal Team count to 15 athletes.
The Gold Medal Team is a key component of Mutual of Omaha's sponsorship of USA Swimming, the national governing body of amateur swimming that fields the U.S. National Team.
While supporting the national organization, Mutual has extended its support to local swim clubs throughout the nation. Mutual also sponsors the Mutual of Omaha BreakOut! Swim Clinic program, a unique swim clinic experience developed by Davis and designed to inspire and motivate a new generation of swim stars to pursue their dreams.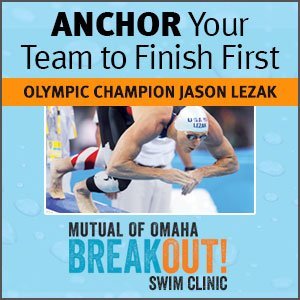 Mutual's sponsorship of USA Swimming athletes is a key component of its sponsorship program, which also includes sponsorship of professional golf, Andretti Autosport Indy Car racing and Mutual of Omaha's Wild Kingdom.
Mutual of Omaha is a full-service, multi-line organization providing insurance and financial products for individuals, businesses and groups throughout the United States. For more information about Mutual of Omaha, visit www.mutualofomaha.com.
Swimming News is courtesy of Mutual of Omaha BREAKOUT Swim Clinic.