Swimming News is courtesy of Dolfin, a SwimSwam partner.
Dolfin Swimwear, the fastest growing swimwear company in the country, is thrilled to announce its sponsorship of two elite Paralympian's, Michelle Konkoly and Tucker Dupree. Both athletes saw major success at the Paralympic World Championships in Glasgow, Scotland earlier this month. Konkoly cleaned up with three silver medals in the S9 50 freestyle, S9 100 freestyle, and 34 point 400 freestyle relay, while Dupree impressively swam his way to a bronze in the S12 100 backstroke and tied for sixth in the S12 50 freestyle.
In addition to their recent wins, the two swimmers have something else in common: both have overcome major obstacles in pursuit of their dreams. In 2011, during her freshman year at Georgetown University, Konkoly fell out of a fifth-story window resulting in a traumatic spinal cord injury and permanent damage in her legs. However, she wasn't about to let that stop her. After re-learning how to walk and swim, she continued competing at a collegiate level, becoming the Hoyas swimming team captain and the first para-swimmer to ever compete at the Big East Conference Championships. She continued this momentum as she discovered Paralympic swimming in 2012 – where she holds five American and two PanAmerican records in S9 sprint freestyle events. Konkoly has represented the U.S. at the 2014 CanAm Championships, the 2014 Pan Pacific Para-Swimming Championships, the 2015 CanAm Championships, and the 2015 IPC Swimming World Championships.
"I'm so excited to be partnering with Dolfin on my journey to Rio! I wore the Titanium for the first time this month at the IPC World Championships and absolutely loved it. It is by far the most comfortable racing suit I've ever worn, and it's incredibly fast in the pool. As I continue to work toward Rio, I love knowing that Dolfin is not only supporting me with the best gear on the market, but also supporting the Paralympic movement."

— Konkoly
Dupree's uphill battle began when he was 17 and started losing his vision. After being diagnosed with a rare disease called Leber's Hereditary Optic Neuropathy (LHON), he lost 70-80% of his central vision in both eyes. But just like Konkoly, Dupree was not going to let his disability define him or prevent him from doing something he loved. His accomplishments speak for themselves – Dupree is a world-ranked Paralympic swimmer who currently holds 43 American Records, 9 Pan American Records, and 2 World Records. Since 2006, he has earned 49 gold medals, 14 silver medals, and 18 bronze medals. He has proudly represented the U.S. at the 2015 IPC Swimming World Championships, the 2013 IPC Swimming World Championships, the 2012 Paralympic Games, the 2010 IPC Swimming World Championships, the 2009 World Championships, and the 2008 Paralympic Games in Beijing, to name a few.
As I prepare for my third Paralympic Games, I need a suit that can help take me to the top of the podium. Having the support of a company like Dolfin, that values innovation and knows what athletes need to perform their best, is invaluable.  I won one silver and two bronze medals at the 2012 Paralympic Games, and I am hungry for nothing but gold in Rio in 2016. I am truly honored to have a partnership with Dolfin that can help take me to the top," s

— Dupree
We are excited to have Michelle and Tucker join the Dolfin family.  Their determination, commitment, and love of swimming really resonate with us here at Dolfin. We are as passionate about our products and supporting our athletes as they are about achieving their goals.
Both Michelle and Tucker bring world class resumes to Dolfin's growing team of pro swimmers, and we are proud to support them as they make their way to Rio in 2016." 

— Steve Farnau, Dolfin's Director of Brand Promotion.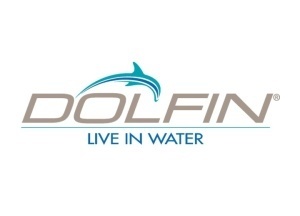 Dolfin has been one of the leading swimwear brands for more than 70 years. It is recognized for offering the best value in the industry with the highest standards of innovation and quality. Founded and operated in Pennsylvania, Dolfin continues to provide its customers with the best quality swimwear at the most competitive prices in the industry. From product development and design to presentation and delivery, Dolfin is committed to customer satisfaction and to our goal of becoming America's most popular brand of performance swimwear. For more information on Dolfin, please visit www.dolfinswimwear.com.