Dolfin Swimwear, the fastest growing swimwear company in the United States, is proud to announce its sponsorship of World Championship medalist and National Champion Melanie Margalis. Dolfin has also signed standouts Frank Dyer, and Bobby Bollier. These three athletes are terrific additions to Dolfin's elite ranks of athletes.
Fresh off her success at the Athens Sectionals in Georgia last week – Margalis finished with the fourth-fastest 200 IM time in the world this year and won the 50 free. She was eager to share her love of the "fun" and "fast" Dolfin products. Margalis said, "I'm excited to wear Dolfin's practice suits and racing suits in vivid colors that help keep swimming fun. My favorite is the purple Titanium. I'm extremely thankful to work with such a great company who understands the role they play in making swimming enjoyable for its athletes."
Margalis has been a rising star on the American swimming scene for a long time. While at Countryside High School in Clearwater, FL, Margalis was a three-time state champion and a state record holder in the 200 IM. Highlights from her decorated college career as a Georgia Bulldog include: being selected as team captain, setting the school records in multiple events and qualifying for the 2012 United States Olympic Trials in five events. She's a great student as well – earning numerous honor roll and student-athlete recognitions.
Margalis will be training in Dolfin swimwear in Athens, GA for the 2016 Games in Rio. Over the next year she will also be teaching clinics as part of the Fitter and Faster Swim Tour Presented by Swimoutlet.com.
"Margalis is a favorite to make the American team in Rio and we are thrilled to be teamed up with this standout athlete,"

— says Dolfin VP of Sales, Matt Zimmer.
Frank Dyer, a renowned freestyler, echoes Margalis' excitement about working with Dolfin, commenting, "I am absolutely thrilled to partner with Dolfin as I continue my career towards Rio. I've always thrived when I have people around me who are excited about what I'm doing and what I'm capable of doing next. Dolfin has proven that they are 100% behind me." An All-American swimmer in high school, Dyer continued his success at Notre Dame where he swam his way to six individual school records – three more than anyone else in the history of Notre Dame swimming. After a record-breaking college career, Dyer is training at Arizona State University with Bob Bowman this summer, as he begins his quest to qualify for the 2016 Olympic Trials for Rio.
The third Dolfin addition, Bobby Bollier, couldn't agree more. Bollier said, "Dolfin remains committed to the real-life needs of competitive swimmers, and the Titanium fully exemplifies this attitude. I couldn't be happier to be working with Dolfin to keep the sport fresh, fun, and moving forward!" A 14-time NCAA All-American and mechanical engineering major while at Stanford, Bollier was one of the best collegiate athletes in the world, as well as one of the best student athletes in the classroom. Bollier just barely missed qualifying for the 2012 Olympic team, finishing with the bronze medal in the 200 fly behind two of the world's great swimmers, Tyler Clary and Michael Phelps.
Zimmer notes, "At Dolfin, we're fans of swimming, and live for the culture of fun competition. When athletes like Melanie, Frank, and Bobby contact us because they know what we stand for, and know we'll stand and cheer for them, it's a great fit all around."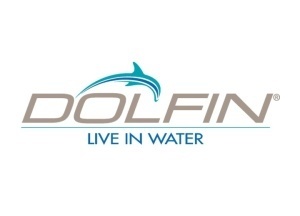 Dolfin has been one of the leading swimwear brands for more than 70 years. It is recognized for offering the best value in the industry with the highest standards of innovation and quality. Founded and operated in Pennsylvania, Dolfin continues to provide its customers with the best quality swimwear at the most competitive prices in the industry. From product development and design to presentation and delivery, Dolfin is committed to customer satisfaction and to our goal of becoming America's most popular brand of performance swimwear. For more information on Dolfin, please visit www.dolfinswimwear.com.
Swimming News is courtesy of Dolfin, a SwimSwam partner.