FINIS, Inc., a worldwide leader in technical swimming development, proudly announces Adam Barrett as the newest sponsored athlete signed to Team FINIS.
Adam Barrett has charged onto the European swimming scene with standout performances in sprint freestyle and butterfly races. In the summer of 2014, Barrett was a member of two gold-winning 4 x 100m medley relays at the Commonwealth Games in Glasgow and later at the European Aquatic Championships in Berlin.

"Adam's leg on the 4 x 100m relay at the Commonwealth Games was truly impressive. Adam's individual and relay performances are very exciting, and we look forward to supporting him as he continues to excel throughout the season. Adam's commitment to his team and country is contagious and we look forward to adding that energy to Team FINIS."
—Grant Turner, FINIS Marketing Manager, Europe
Barrett began swimming at an early age with the Tilehurst Swimming Club in Reading, England. His career gained real momentum when he began training with the sprint team at the University of Loughborough, a move to which he credits much of his current success. Over the next five years, Barrett will have a sharp focus on representing Great Britain at the world's most elite competitions.
The announcement of Barrett's FINIS sponsorship comes as a precursor to this weekend's Edinburgh International Swim Meet. Barrett and fellow members of Team FINIS including Daniel Jervis and Anthony Ervin are slated to race against a collection of the fastest swimmers in the world. Follow live results of the meet at www.scottishswimming.com.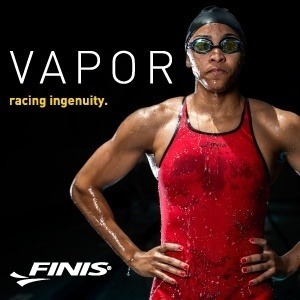 Founded in 1993 in Northern California, FINIS was started by John Mix and Olympic Gold Medal swimmer Pablo Morales. The Monofin and the Swimmer's Snorkel were the first products they developed for the U.S. market; later, they continued to focus on creating training tools for swimmers and coaches worldwide. FINIS products are currently available in over 65 countries and are used by U.S. and international Olympic teams, elite triathletes, and fitness swimmers.
Innovative research and design is FINIS's highest priority. This dedication has resulted in truly unique products, such as the Swimmer's Snorkel, which is recognized as the paramount tool to improve a swimmer's technique; the Neptune MP3, which uses bone conduction technology to transmit music to the inner ear instead of ear buds; and the Z2 Zoomers fins, which demonstrate FINIS's intimate understanding of swimming musculature, hydrodynamics, and engineering.
Swimming News is courtesy of FINIS, a SwimSwam partner.