Disclaimer: BlueSeventy Swim of the Week is not meant to be a conclusive selection of the best overall swim of the week, but rather one Featured Swim to be explored in deeper detail. The BlueSeventy Swim is an opportunity to take a closer look at the context of one of the many fast swims this week, perhaps a swim that slipped through the cracks as others grabbed the headlines, or a race we didn't get to examine as closely in the flood of weekly meets.
High school swim teams don't too often cross state lines, and it's even less frequent we get a showdown of state champs from two neighboring states.
But last weekend, reigning Wisconsin Division 2 state champs Monona Grove visited Marion, Iowa for the Linn-Mar Invite, which would pit them against Iowa state champs Iowa City West.
Our swim of the week comes out of that battle, and is one of Iowa City West senior Will Scott's trio of event wins that handed his team the overall trophy.
Scott dominated the sprints at the Linn-Mar meet, sweeping the 50 and 100 frees while coming up with the field's best splits in the 200 and 400 free relays.
His 20.79 won the 50 by over a second, crushing the field and coming within half a second of his lifetime-best. In the 100 free, Scott went 46.25, winning by two seconds this time and finishing just about a second off his career-best time.
But his biggest swim came in the 200 free relay. With Wisconsin champs Monona Grove leading through three legs and 150 yards, Scott entered the water staring down a 1.2-second deficit. But the senior incredibly brought his team back for the win, splitting 20.15 to make up a huge chunk of pool and help Iowa City West win 1:28.54 to 1:28.95.
That third win of the day earns our Blueseventy Swim of the Week. Scott would have had a fourth win, but Iowa City West chose to split up its top two swimmers between their A and B relays in the 400 free relay ending the meet. Scott split 45.66, the best split in the pool, and West took 2nd and 3rd to ultimately hold on and beat Monona Grove and Wdm Dowling Catholic for the team points title – the former by 24 and the latter by just 5 points in a thrilling showdown of high school state powers.
Full meet results available here
Aptly named to suggest 70% of the earth is covered in water, blueseventy is the world leader in the pool, triathlon and open water wetsuits and swimskins. Since 1993, we design, test, refine and craft products using superior materials and revolutionary details that equate to comfort, freedom from restriction and ultimately a competitive advantage in the water. blueseventy products have instilled confidence in beginners as well as carried world-class athletes to countless Olympic and World victories.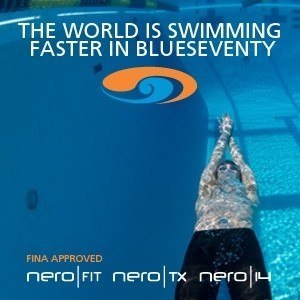 For the latest news and blogs from blueseventy visit www.blueseventy.com.
Twitter: @blueseventy 
Facebook: facebook.com/blueseventy
 Blueseventy is a SwimSwam partner.