SwimSwam partner content
KineFusion, Inc., a startup that exists to help swimmers and coaches challenge, meet and exceed their goals, officially unveils its flagship product this week, the patent pending Mimic Swim Paddle.


Using a KickStarter crowdfunding campaign to make manufacturing a reality for the startup, KineFusion is a team of former USA National Team athletes, coaches, and veterans of Microsoft, working together to create a comprehensive swimming solution to increase understanding and inspire action by offering purposeful feedback tailored to any swimmer or coach.
"Long ago we found that in working together we were able to take our similar ideals and bring about innovation through a combination of diverse talents. We're applying that same purposeful passion in making the Mimic Paddle a widespread reality," said Nate Boyle. "Given our backgrounds, we wanted to define and increase 'feel for the water' with swim paddles inspired by nature and interactive apps to guide your swimming. "
The Mimic paddle design innovates on current swim paddles by incorporating small nodes and grooves on its surface to encourage water to 'pool' upon entry and dynamically 'flow' with a swimmers best technique. The biomimetic inspired design is adapted from a desert beetle and ideally creates a better position for the hand while encouraging the fingers and thumb to 'spread out', a technique common to the best swimmers in the world.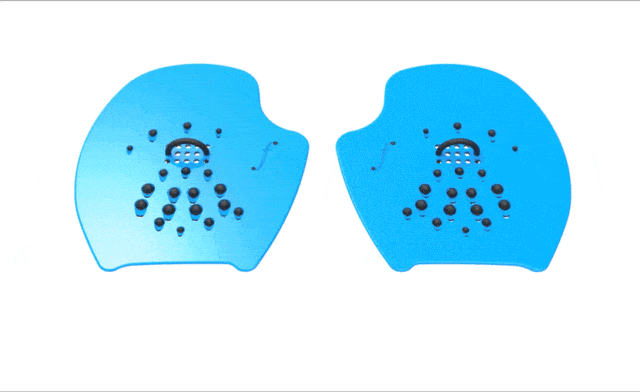 The underside of the Mimic Swim Paddle builds upon its surface by fusing nature's experience with emerging technologies to make specific coaching insights more accessible. A multipurpose hexagonal pattern channels water into a stronger functional grip and provides a connection for the augmented reality baked into KineFusion apps. Coaches (with iPhone camera) and athletes (with Apple Watch) can synchronize video with stroke analysis, find workouts and videos, even compare performances.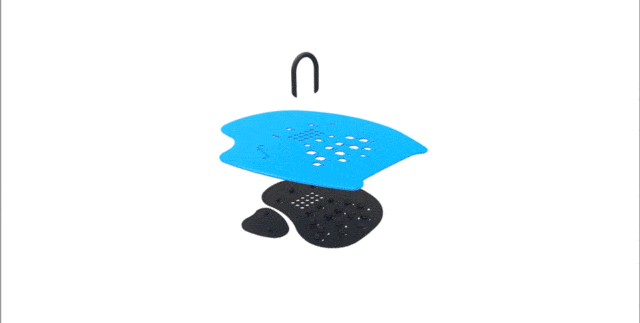 Courtesy of Kinefusion, a SwimSwam partner