arena's latest upgrade to the elite Powerskin Carbon range is hitting the market with a swimsuit that has been designed to provide a greater feeling of lightness, comfort and freedom of movement: the new Carbon-Air2.
The new suit features two main improvements to its predecessor, the original Carbon-Air:
The internal lining is designed in 3 separate panels, which affords greater freedom of movement
with less weight.
It is made from just one piece of fabric with just one seam, which gives it
a better fit and makes it feel like a second skin.
The Carbon-Air2 uses the same proven woven fabric as its predecessor, so all the benefits of this fabric such as ultralightness and low drag are retained. And like the original Carbon-Air, the new version features horizontal carbon bands that provide "comfortable compression" at a level that feels "just right", locking down at critical stretch points to provide compression on overextended zones, thus enhancing core stability and power when and where it's needed.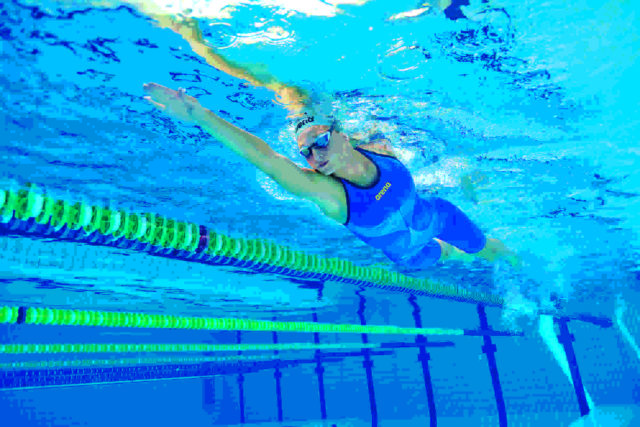 The internal lining of the Carbon-Air2 consists of 3 separate panels to give greater freedom of movement. In women's suits, this means less compression across the chest, which makes breathing easier and allows the swimmer to move more freely. For jammers, there is less pressure on the hips, which improves flexibility around the hip flexors. And with less internal lining, both women's and men's suits are lighter and absorb less water, which reduces drag and improves glide.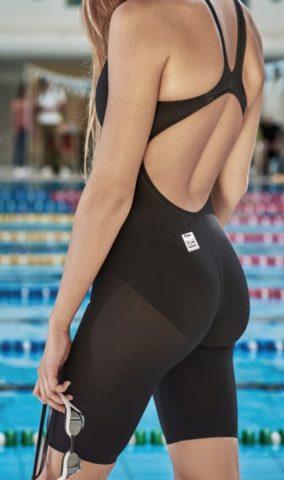 Made from just one piece of fabric, the Powerskin Carbon-Air2 has only one bonded seam at the back.  As a result, it is super comfortable and there is less restriction of movement since there are fewer pressure points on the body. In addition, with only one seam the suit absorbs less water, which reduces drag and produces an advanced hydrodynamic effect that helps the swimmer glide cleanly through the water. It's also easier to put on, and once it's on the body, it feels just like a second skin.
The Carbon-Air2 is designed for competitive swimmers, particularly those in the 15-25 age group, who prioritize fit, comfort and freedom of movement when looking for a racing suit that meets their needs. The new suit continues arena's culture of constant improvement, which is epitomised by the company's flagship Carbon range and includes:
Powerskin Carbon-Ultra with a revolutionary internal structure that optimizes the athlete's physiology to increase efficiency, improve body position, and reduce turbulence and drag.
Powerskin Carbon-Flex VX whose seam placement provides maximum range. of motion and freedom of movement, while still offering a higher level of compression.

For the initial launch in January 2019, the Carbon-Air2 is available in black and electric blue; an lime-orangeversion will follow in March. The price of the new suit is the same as the current Carbon-Air: €320.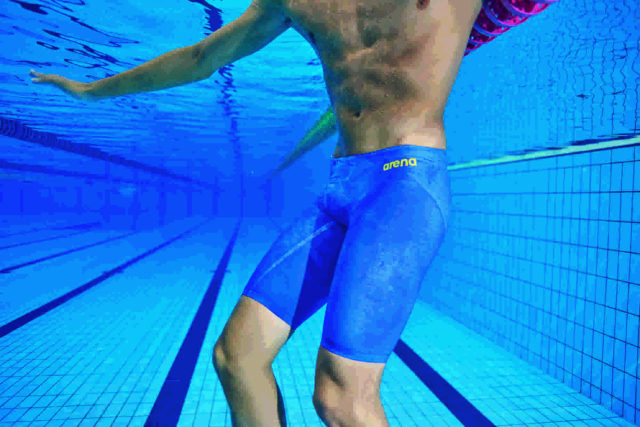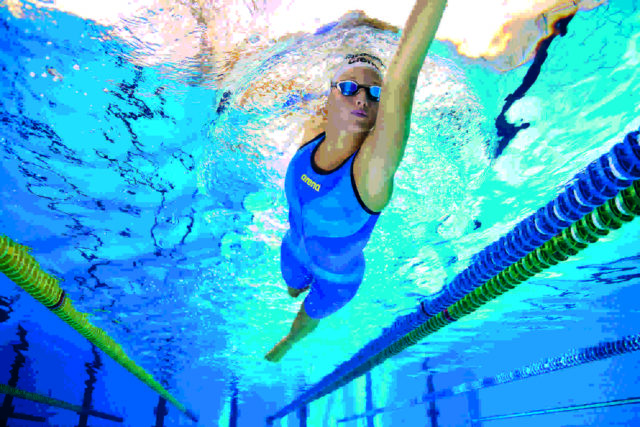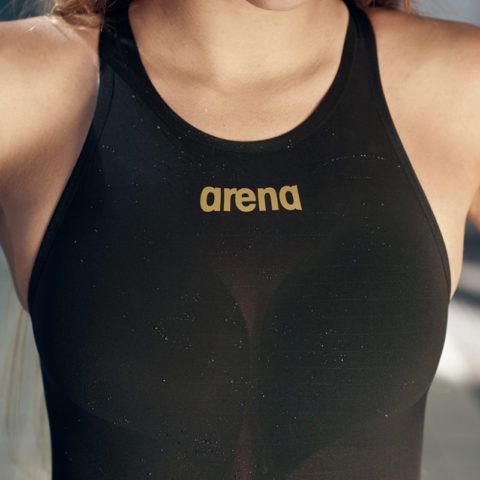 Arena is a SwimSwam partner.