Arena North America, one of the world's leading brands in aquatic sports, is proud to announce a partnership with three-time gold medalist and NBC's "Voice of Swimming," Rowdy Gaines.
The well-known athlete and television commentator will serve as an ambassador for the brand, focusing largely on Arena's grassroots outreach.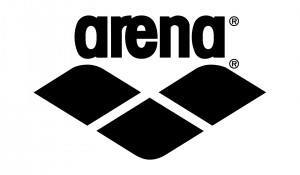 "Having an ambassador like Rowdy is an incredible asset for us as we work to not only raise our brand profile, but also to grow the sport of swimming," said Tim McCool, Vice President and General Manager of Arena North America. "Rowdy is someone whose fame and enthusiasm around the sport transcends generations, and his ability to inspire people is absolutely imperative to our grassroots efforts. In addition, Rowdy is universally loved in the sport of swimming and we are so excited to add him to our growing North American team."
Among his first appearances as an official member of Team Arena, Gaines will serve as Emcee of the Arena Grand PrixView featuring Aaron Peirsol. The event, slated for April 24 in Mesa, Ariz. is a four-stop youth-focused event series designed inspire youth swimmers to love and continue in their sport. Created as a joint effort between 7-time Olympic medalist Peirsol and Arena, the Grand PrixView is held in connection with Arena Grand Prix meets across the nation. This is the second year of the initiative.
"I am so proud to join the Arena family. I swam my first race as a junior in high school in an Arena, broke my first world record in Arena and made my first Olympic Team in Arena, so my journey with this amazing company has so much incredible history," said Gaines, speaking from the NCAAs in Minneapolis. "I feel so grateful to Tim, Jamie and the rest of this great team for this opportunity. I know that the integrity Arena has, and the trust I have in them will mean so many wonderful things for our sport. From grassroots to Olympic gold, I have the utmost confidence that we will continue to be on the cutting edge of bringing the best to the swimming world."
"The Arena Grand PrixView is easily the community initiative that our staff is most passionate about," said Jamie Fabos, Manager of Marketing Communications & Events for Arena. "We needed a true professional to host this unique event, and we sought someone whose passion for inspiring kids and growing the sport would match that of our marquee athlete, Aaron Peirsol. With requirements like that, there is absolutely no one better to fill this role than Rowdy Gaines, and our efforts, our team and our events are all elevated because he is a part of them."
Gaines won three gold medals at the 1984 Olympic Games in Los Angeles. The Auburn University alumn was a fan favorite during his Olympic career, but went on to achieve perhaps even more recognition as NBC's "Voice of Swimming," handling commentary for the last six Olympic Games. Gaines will again be part of NBC's announce team in 2016 at the Games in Rio. Gaines has also commentated for ESPN and Universal Sports, and serves as an ambassador for the USA Swimming Foundation.
An avid Master's swimmer, Gaines also hosts the "Rowdy Gaines Master's Classic" each year, which Arena will support in 2014.
This release is courtesy of Arena USA, a SwimSwam partner.