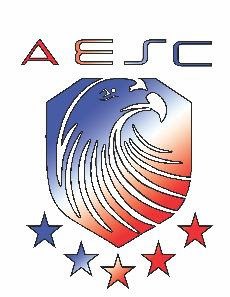 American Energy Swim Club recently released the meet information for their annual Elite Meet at the Mitch Park YMCA in Edmond, Oklahoma, but this year with a completely different format and focus.  Among the most notable changes are the absence of prize money for professional athletes and a spirit of creating a team-friendly experience on an opportune weekend for travel trips and fast, tapered swimming.  
SwimSwam readers may be familiar with the history of this meet, including the split from former Head Coach and meet originator John Brown that led to both AESC and Brown's King Marlin Swim Club to carry on the tradition by hosting their own version of the meet.  The KMSC competition called itself the "Pro-Am Classic" and eventually moved to Lewisville, Texas after the closing of the facility at Oklahoma City Community College.  This meet broke barriers 25 years ago as a creative and fun way to bring together professional athletes and amateurs by offering prize money and travel help to motivate some of the best in the nation while also maintaining qualifying times that were achievable for athletes who might not be able to yet compete in other professional level events.
The AESC version of the meet will still carry the "Elite Meet" title, but is aiming to be featured as a top prelim/final opportunity to draw in teams from across the country.  The Mitch Park YMCA has proven to be a fast facility in a swimming friendly city, and the weekend before Christmas break can be an ideal time for clubs to travel in the pursuit of high competition.  The meet will now include a "novice" session between prelims and finals, and will also feature TYR prize packages as awards for the top three amateur athletes in each event.
AESC Head Coach Chris van Slooten told SwimSwam: "American Energy Swim is excited to announce the inaugural AESC Christmas Classic December 16-18 at the Mitch Park YMCA in Edmond, OK. In the past, AESC has hosted their Pro-Am Meet, but they have changed their format to showcase the future swimming stars of tomorrow today. While the name has changed, the venue, level of competition and warm Oklahoma hospitality are the same there have been a few changes. Swimmers must still qualify with minimum of 2012-2016 "A" time standards and will be formatted as a prelims finals meet. AESC is adding a novice session between prelims and finals."
To read more about the meet or to gain access to entry files, please visit the event page on the American Energy Swim Club website at this link.
AB