Make sure the latest Tritonwear tech is all wrapped up for the swimmer on your list.
Tritonwear Black Friday offer starts November 29th and runs through Cyber Monday December 2nd.
**Starts Friday Nov 29th, 2019 and runs through Monday Dec 2nd 2019 only.
Learn more about how you can improve different areas of your swim such as stroke technique, turns, and more, in this comprehensive guide on How to Swim Faster.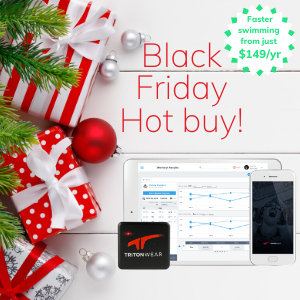 Tritonwear is a SwimSwam partner.