JOB DESCRIPTION
Assistant Women's Swimming Coach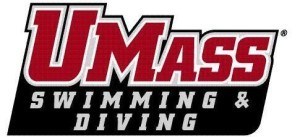 UMass Amherst is one of the major public research universities in America. Nestled in idyllic Amherst, Massachusetts, the campus is consistently ranked among the top public research universities in the nation, and offers a rich cultural environment in a rural setting close to major urban centers.
The University of Massachusetts Amherst Department of Athletics is accepting applications for an Assistant Swimming Coach (W).
Reporting to the Head Women's Swimming Coach, the Assistant Coach will:
Assists Head Coach, Swimming (W) as directed.
Assists in specific areas of coaching as directed by the Head Coach, Swimming (W).
Assists in on-deck, dry-land, and outdoor practice sessions.
Assists in on-campus and off-campus recruiting.
Assists in developing, supporting and maintaining an ongoing fundraising thrust for the program and department.
Responsible for the basic principles and policies of the athletic governing agencies (NCAA, Atlantic 10 Conference, ECAC) and the University.
Assists in developing a program of service to the Commonwealth such as clinics, speaking engagements, youth programs, etc., consistent with University and Department policies.
Strictly adhere to NCAA, conference, and University rules and regulations.
Attends conventions, conferences, clinics, etc., consistent with Department policy.
Performs other duties as assigned.
Qualifications
Bachelor's degree required.
Ability to work weekends and nights.
Good oral and written communication skills.
Knowledge of swimming techniques.
Working knowledge of rules and regulations governing intercollegiate athletics (swimming).
Demonstrated coaching and teaching ability.
Ability to foster and maintain working relationships with various athletic publics
This is a full time position beginning September 1. Compensation is $17,200 for 43 weeks employment. No benefits. Interested candidates should submit a letter of application, resume and names and telephone numbers of three references. Deadline for applications is July 25, 2015.
HOW TO APPLY
Submit applications to: http://umass.interviewexchange.com/candapply.jsp?JOBID=61320
The University of Massachusetts is an Affirmative Action/Equal Opportunity Employer of women, minorities, protected veterans, and individuals with disabilities and encourages applications from these and other protected group members
Swimming News / Swimming Jobs is courtesy of UMass Amherst.