JOB DESCRIPTION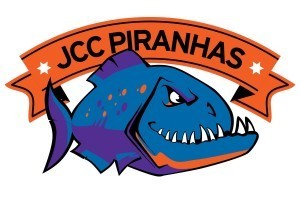 JCC Piranhas Swim Team – Austin Texas
Head Coach
The JCC Piranhas Swim Team is seeking Head Coach who is positive, enthusiastic, and career-oriented to join our Aquatics team. We are 150+ swimmers strong in the summer and looking to be 60-80 swimmers for short course winter. We train outdoors in an 8 lane 25 yard heated pool with covers.
The Head Coach is responsible for the overall coordination and season planning of the swim team. This includes pre-season, summer and post season (short and long course) including swim meets for both Summer League swimming and year round. This position will include maintaining a safe and educational environment at all times for children enrolled on the swim team. The Head Coach is in charge of designing the workout structure for the program, as well as working with the Aquatics Director and Aquatics Safety Manager to maintain adequate staff on deck for supervision and instruction of the swimmers. The Head Coach is also responsible for coordinating with its current swim team league(s) and ensuring that the JCC team is up to date with their requirements.
Essential Functions
Develop and maintain swim team workouts.
Consult with the Aquatics Director and Aquatics Safety Manager to maintain a proper schedule and staff.
Communicate on a regular basis with the Aquatics Director regarding any equipment needs, purchases or items necessary for the program.
Communicate with swim team parents on a regular basis at workouts, swim meets and through regular email correspondence (Team Unify and or Swimtopia).
Adhere to the Piranhas budget per staffing, purchases and consult with the Aquatics Director for any swim team expenses prior to purchase.
Job Requirements
ASCA Level 3 (preferred)
Possess excellent knowledge of the technical and training aspects of competitive swimming with proven record of excellent swimmer progression
Able to communicate extremely well with parents and swimmers
A contagious, enthusiastic attitude and ability to motivate swimmers to achieve their best
Ability to work independently and in a team environment
Must pass all appropriate background checks
All certifications current and in good standing with USA Swimming
CPR/AED/First Aid Certified
American Red Cross Lifeguard Certification (preferred)
Background in USS competitive swimming (preferred)
Ability to lift/carry up to 50 lbs in short distances
Ability to work extended hours outdoors in high and occasionally low temperatures
Work Schedule and Compensation
Schedule is based on department needs, programs and events. Work place will be split from our office and from your home/remote office and a team computer will be provided. The compensation is determined by candidate qualifications and experience (other opportunities to supplement income via private instruction and Master's coaching).
HOW TO APPLY
Interested candidates should send cover letter, resume, and 3 references to: Aquatics Director JSchmidt at [email protected]
Swimming News / Swimming Job is courtesy of JCC Piranhas Swim Team.
The fee to post a Swim Job is $50. If you have an open position in the Aquatic Jobs / Lifeguard Jobs market, submit here.