Experience the vision of legendary Olympic Head Coach Bob Bowman and the technical expertise of Associate Head Coach Ryan Mallam through a series of structured practices. Push yourself to greatness while soaking up the sun at ASU's Mona Plummer Aquatic Complex.
The camp includes 3 daily workouts (2 water, 1 dryland). Assistant coaches as well college swimmers will also be providing instruction for campers. Get yourself ahead of the competition leading into the holiday season.
WHEN:
Tue, Dec 20, 2016 8:30am
Thu, Dec 22, 2016 4:00pm
WHERE:
ASU, Mona Plummer Aquatic Center
601 S College Ave, Tempe, AZ
***Proof of USA Swimming registration required.
Contact Ashley to reserve your spot at 770-639-9537
Or contact Ryan directly at [email protected]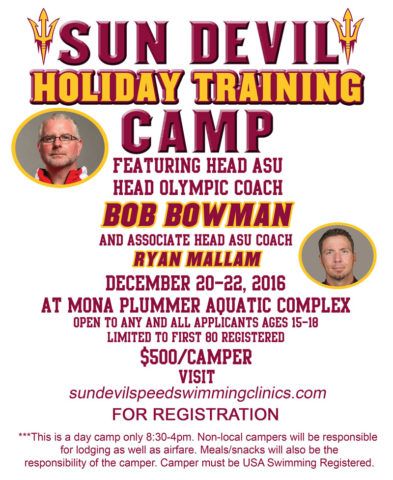 About Bob Bowman
Bob Bowman is the head coach of the Arizona State Sun Devils swimming and diving teams. He is best known as the coach Olympic icon Michael Phelps, who captured a recording breaking 28 Olympic medals from 2000 to 2016.  From 2005 to 2008, Bowman served as the head coach for the Michigan Wolverines swimming and diving team of the University of Michigan men's swimming & diving team. From 2008 to 2015, he worked as the CEO and head coach for North Baltimore Aquatic Club.
What you need to know about Coach Ryan Mallam: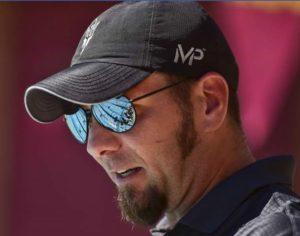 "Ryan has a way of looking at swimming with fresh ideas and viewpoints. His skill of vocalizing those innovations to the athletes is second to none." – Bob Bowman, 2016 Head Men's Olympic Swimming Coach/Head Coach ASU Swimming and Diving
"Ryan is one the most innovative coaches in our sport." – Eddie Reese, 2004 & 2008 Head Men's Olympic Swimming Coach/Head Coach University of Texas Men's Swimming and Diving
"Ryan Mallam has a unique and innovative way of looking at the sport. He is a sprinting guru." – Misty Hyman, 2000 Olympic Gold Medalist 200 Butterfly/Senior Assistant ASU Swimming and Diving
"Coach Mallam is great at finding weaknesses in a stroke and coming up with ways to correct them."  – Brad Tandy, South African Olympian, NCAA Champion 50 Free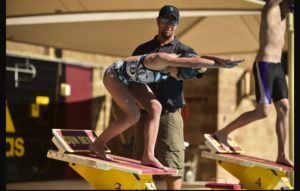 Ryan is the Associate Head Coach of Men and Women's Swimming at Arizona State University. During his first year, the ASU swimmers broke 11 school records and defeated their biggest rival, the University of Arizona in a dual meet for the first time in 14 years. He has coached Richie Bohus, 2016 Olympic Qualifier, who is now the fastest Hungarian in history.
Previous to ASU, he spent two seasons as the Associate Head Coach of Texas A&M men's swimming program, Mallam coached the two fastest sprinters in school history.
Mallam served as the head coach of perennial NJCAA powerhouse Indian River State College from 2010-13, where he led both the women's and men's teams to three NJCAA National Championships (2011, 2012, 2013). Mallam also had athletes set 19 National records and was named the NJCAA Coach of the Year for both the women and men's programs in 2012 and 2013.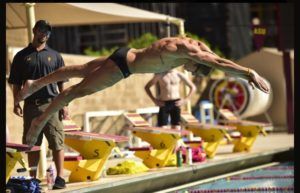 In 2012, Mallam's swimmer, Brad Tandy, became the fastest swimmer in the country with a time of 19.06 in the 50 free, the first time an NJCAA athlete set the top time in the country. Tandy won the NJCAA Championship in the 50 and 100 free and was named the NJCAA Male Swimmer of the Year in 2012.
Before joining one of college swimming's most successful programs at Indian River, he led Limestone College to its best season in school history in his one season as head coach. At the 2009 conference championships, Limestone College set three national records, 22 team records and had 49 all-conference performances while producing the male swimmer of the meet. Limestone went on to qualify 14 swimmers to the NCAA Div. II Championships, the most in school history. During the season, the Saints broke 34 of 38 possible school records.
As an athlete, Mallam was a four-year letterman for South Carolina where he qualified for the US Open. In his career, Mallam was a junior national champion, a senior regional champion, and a Georgia state champion.
Like See Sun Devil Speed Swimming Clinics Facebook here.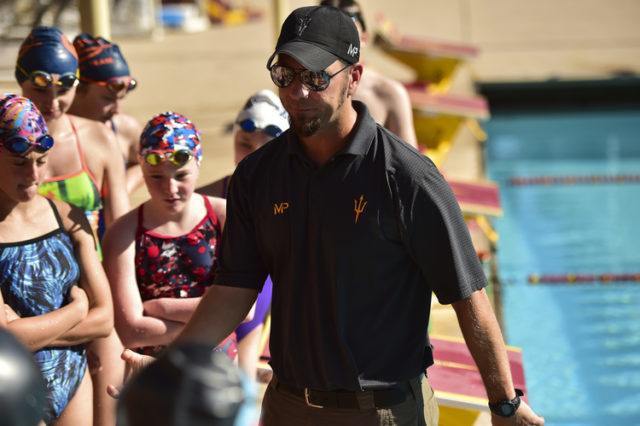 Sun Devil Speed Swimming Clinics is SwimSwam partner.