The Royal Spanish Swimming Federation (RFEN) has released its selection criteria for the 2019 Short Course European Championships. This year's edition of the biannual competition is set to take place in Glasgow December 4th through December 8th.
Spanish Selection Criteria for 2019 Short Course European Championships
Per the document, the sole competition for selection of Spanish swimmers for Glasgow is represented by the Spanish Winter Championships, a competition set for Gijón November 14th through November 17th. A maximum of 4 swimmers per individual event may be selected based on performances in the finals. Prelims and relay splits will not count towards selection.
Below are the times needed to qualify for the various events for both men and women, with the standards stiffening as the number of swimmers increase to 4.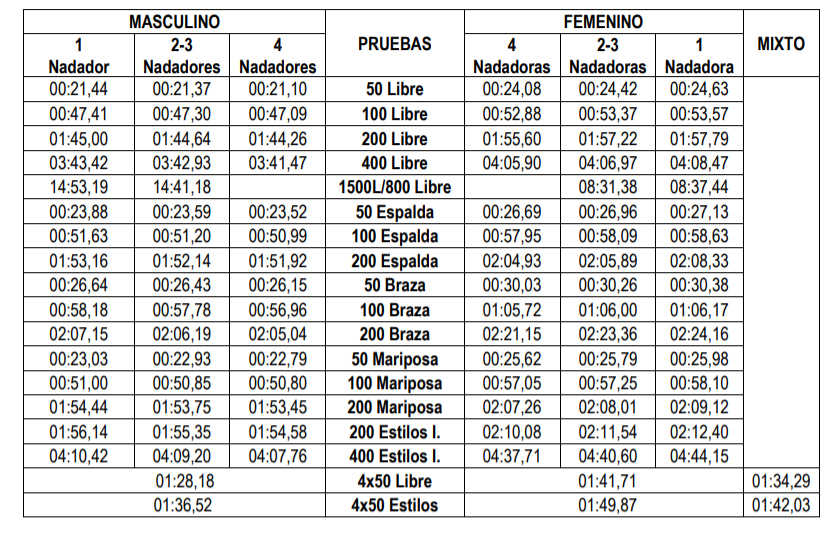 For the 2017 edition of the Short Course European Championships, Spain originally named a total of 10 swimmers to their squad, although Olympic gold medalist Mireia Belmonte wound up withdrawing from the entire competition.
The nation finished 11th in the overall medal table, reaping 1 gold and 1 bronze for 2 total medals in Copenhagen, Denmark. Jessica Vall took the women's 200m breast gold in a new National Record time of 2:18.41 while she also produced a mark of 1:04.80 to collect bronze in the 100m breast.