JOB DESCRIPTION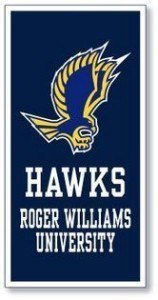 Under the direct supervision of the Head Coach assisting in the coordination of an intercollegiate athletic program, must have an understanding of technical knowledge of the sport of Swimming with the ability to help develop the student-athlete to their full potential, as well as ensure each student-athlete is given the best experience possible.
Duties may include, but are not limited to: the recruitment of student-athletes. Ensure compliance with NCAA guidelines for contacting prospects. Provide leadership and instruction in the personal and athletic development of student-athletes, including counseling team members in academic, disciplinary and personal matters, when appropriate.
Work with the head coach in scheduling and conducting regular practice sessions. Develop and implement strategies for motivating student-athletes to perform at maximum levels as both individuals and a team. Assist with approved fund raising activities. Enforce policies and procedures outlined in student-athlete handbook, team rules and apply appropriate disciplinary action.
Additional duties as assigned by head coach and any senior level administrator.
Must perform above duties with the highest standard of professionalism and ethical behavior and in accordance with University, Departmental, CCC or other affiliated Conference and NCAA regulations, policies and procedures.
SPECIFIC RESPONSIBILITIES
• Attend all morning workouts & afternoon when necessary
• Attend all Home Competitions & away when available
• Assist with Hawks Swim School organization & facilitation
• Coach Assigned Primary Group
• Attend NEISDA Championships Feb. 12 – 15
REQUIREMENTS
Ideal applicant will have experience as a competitive swimmer and as a competitive swimming coach at the club, high school, or college level, as well as a desire to learn and grow as a coach. This is an unpaid position but there are other opportunities for outside the athletic department that are not associated with this position.
HOW TO APPLY
Send cover letter, resume & references to Matt Emmert, [email protected], for specific questions regarding the position, call 401-580-7313
ABOUT RWU
Roger Williams University, commonly abbreviated as RWU, is a private, coeducational American liberal arts university located on 140 acres in Bristol, Rhode Island, above Mt. Hope Bay.
Like Roger Williams University on Facebook here.
Swim Job / Swimming News courtesy of Roger Williams University.