Alex Meyer, 2012 US Olympic Open Water Swimmer and Vasa sponsored athlete, will be  team up with Teresa Crippen to present an LSC open water swim clinic as part of the events at the annual Open Water Swimming Festival, April 12-13 at Miromar Lakes in Estero, Fla.
The open water clinic, to be held on Saturday, April 12 from 2 pm to 4 pm, will give participants an opportunity to learn from the best in the sport.  The clinic will include 3 primary topics: Open water safety, dryland training, and practical skills in the water.  Alex will share his secrets of dryland functional training and use of Vasa Swim Ergometers and Vasa Trainers as part of his overall essential training program, as shown in the recent documentary, A Day in the Life of Alex Meyer –
Alex will also  compete in the 10-kilometer Crippen Cup Open Water Marathon, which will be contested April 12 with a minimum $10,000 prize purse on the line. The event will honor the life and legacy of U.S. open water standout Fran Crippen, who tragically passed away during a 2010 FINA Open Water 10K World Cup event in Fujairah, United Arab Emirates. The inaugural Crippen Cup is expected to include swimmers from Brazil, Sweden, Russia, Canada, Germany and the U.S.
The Crippen family is expected to be on hand for the event, and the Fran Crippen Elevation Foundation will host an open water camp in conjunction with the Festival.
This is the 13th year of the festival.  Gulf Coast Swim Team, Lee County Sports Development and USA Swimming partner to host the events.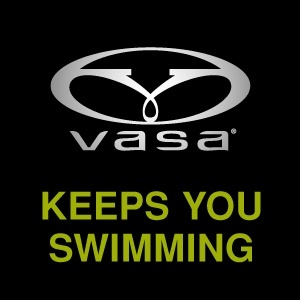 Since 1988, Vasa has produced premium quality training equipment for sports, fitness and rehabilitation. For decades, Olympic-level swimmers, swim coaches, triathletes, triathlon coaches, and dry land conditioning coaches worldwide have selected the Vasa Trainer and Vasa Ergometer to dramatically improve performance for swimmers, surfers, paddlers, skiers, triathletes and those seeking total-body fitness. 
Follow VASA Trainer on Twitter here.
This release is courtesy of VASA, a SwimSwam partner.