Fastskin Phoenix Club Challenge 
Rise like a Phoenix!
To take part… ..
ONE
Upload a video to your Instagram of you or your teammates jumping or diving into the pool – played in reverse!
TWO
Tag @Speedo and include the hashtag #FastskinPhoenix in your caption, so we can see your video! .
Here's some inspiration:
TIMELINE?
The Fastskin Phoenix Club Challenge runs throughout the 2019 FINA World Championships, which ends July 28th.
This is strictly a challenge for fun.
August 1st the Fastskin Phoenix Club Challenge winner is announced on Speedo International's Instagram account here @Speedo.
Entries will be ranked by athletes in each market and the best content from each market will be posted on Speedo International platforms.
The world's leading swimwear brand, Speedo is passionate about life in and around the water, creating revolutionary new technologies, designs and innovations and supporting swimming from grass-roots through to elite level. In the 1920s Speedo made history with the Racerback: the world's first non-wool suit. In 2008 Speedo redefined swimwear again with Fastskin LZR RACER – the fastest and most technologically advanced swimsuit ever created. In 2015, Speedo launched the Fastskin LZR Racer X, the first suit engineered to help swimmers feel their fastest. Its development was made possible through analyses of the physical and psychological aspects of competitive swimming with over 330 elite swimmers. Speedo is owned by Speedo Holdings B.V and distributed in over 170 countries around the world; to find out more visit: www.speedo.com. SPEEDO, the ARROW device, FASTSKIN, AQUALAB, RACING SYSTEM, BIOFUSE, SPEEDO ENDURANCE, SCULPTURE and LZR RACER are registered trademarks of Speedo Holdings B.V. The LZR RACER suit has worldwide design rights and patents. The FASTSKIN3 cap, goggle and suit has worldwide design rights and patents pending.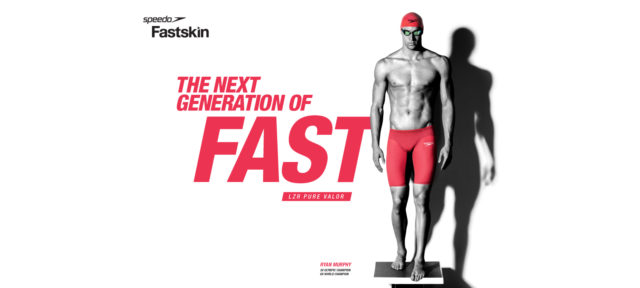 Swimming news is courtesy of Speedo International/Gung ho Media, a SwimSwam partner.