FINIS, Inc., a worldwide leader in technical swimming development, is proud to announce the official sponsorship of United Kingdom swimmer and Olympic hopeful Daniel Jervis.
Daniel Jervis has recently broken into the elite swimming scene with a standout performance at the 2015 Commonwealth Games in Glasgow, Scotland. Since then, Jervis has continued to pave the way to a successful career in swimming, with his sights firmly set on the 2016 Summer Olympic Games in Rio Di Janeiro.
"Dan's 1500m freestyle race was a true highlight of the 2014 Commonwealth Games. Dan claimed a truly brilliant bronze medal after being 15 meters down at 1200m mark—it was a remarkable swim! Not only is Dan a star of the future, but he is a star of today, and FINIS is proud to be supporting him on his journey through 2015 and during 2016."

—Grant Turner, FINIS Marketing Manager, Europe
Jervis grew up swimming at the Glynneath swimming pool near the village of Resolven in South Wales. Currently, Jervis trains and competes with Swim Swansea. Overall, Jervis looks forward to being a member of a growing team of FINIS athletes in the UK, and he is confident that British Swimming holds much promise between now and 2016.
"I foresee a lot of positive change for swimming in the UK in the next few years, and I would love to be part of that progress. Although there is some work to do prior to the 2016 Olympic Games, Britain exceeded many expectations with the results of the Glasgow 2014 Commonwealth Games."

—Daniel Jervis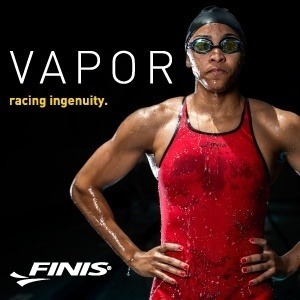 Founded in 1993 in Northern California, FINIS was started by John Mix and Olympic Gold Medal swimmer Pablo Morales. The Monofin and the Swimmer's Snorkel were the first products they developed for the U.S. market; later, they continued to focus on creating training tools for swimmers and coaches worldwide. FINIS products are currently available in over 65 countries and are used by U.S. and international Olympic teams, elite triathletes, and fitness swimmers.
Innovative research and design is FINIS's highest priority. This dedication has resulted in truly unique products, such as the Swimmer's Snorkel, which is recognized as the paramount tool to improve a swimmer's technique; the Neptune MP3, which uses bone conduction technology to transmit music to the inner ear instead of ear buds; and the Z2 Zoomers fins, which demonstrate FINIS's intimate understanding of swimming musculature, hydrodynamics, and engineering.
Swimming News is courtesy of FINIS, a SwimSwam Partner.