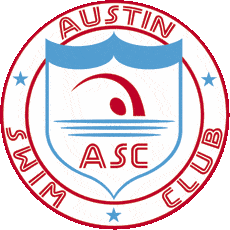 Austin Swim Club is Austin's newest USA Swimming club. Head Coach/GM of Aquatics, Todd Foley and Head Age Group Coach, Nate O'Brien, lead the team.
Coach Foley brings over 25 years of experience in the sport and has coached both at the Division I level as well as for some of the top USA Swimming programs in the country.
Coach O'Brien, a former Longhorn All-­‐American and 2004 Olympian, returns to the pool deck to lead the Age Group swimmers. Additionally, the older groups will have athletic trainer Max Bookman lead the strength & conditioning program. Max has worked with a diverse group of athletes, including multi-­‐Olympic medalist, Brendan Hansen. Their bios can be found at www.austinswimclub.org.
Currently training at the Lake Hills and Circle C swimming pools, Austin Swim Club will have its own home in 2014. Austin Swim Club's future home will be at the Austin Aquatics & Sports Academy site being developed in Southwest Austin. The Austin Aquatics and Sports Academy will be designed for high-­‐caliber swimmers as well as the youth and adult triathlete. A Masters swimming program will also train at the facility.
The center of the site will be an outdoor, world-­‐class 50-­‐meter x 25-­‐yard Myrtha swimming pool that will be 2-­‐meters in depth. Equipped with shade structures, an outdoor dryland area, technological capabilities including AvidaSports and on-­‐site video analysis, will allow its members every opportunity to improve and expand their abilities.
The Austin Aquatics and Sports Academy facility will be comprised of both indoor facilities and covered outdoor facilities. The indoor facility will be approximately 5,000 square feet and will include an area for spin bikes/stationary cycling stations, athletic training facilities, locker rooms, administrative offices and will be staffed by Certified Athletic Trainers. The site will also have an outdoor running trail.