SwimOutlet.com, the web's most popular swim shop, has launched its Angry Birds™ line of aquatics products today exclusively at SwimOutlet.com, bringing the world's most famous avian characters into the water with a splash thanks to a range of new Angry Bird™ swim gear and accessories.
SwimOutlet.com and Rovio, the creators of Angry Birds™, agreed to a licensing partnership earlier this year and now comes the release of the initial line of swimsuits, rash guards, jammers, board shorts and goggles, as well as pool and beach accessories such as kick boards, inflatables, towels, floaties and flip-flops coming early next year.
The products highlight Rovio's Angry Birds™ line for boys and the Angry Birds™ Stella characters for girls, primarily targeting kids ages 4-16, perfect for the budding swimmer, beach-goer or pool-lover.
"This is all about fun and personality with the Angry Birds™ cast of characters featured on both recreational and competitive swim gear throughout the collection," says Winnie So, VP of Sourcing & Product Development at SwimOutlet.com. "This is the first time Angry Birds are available in the swim category and we think kids are just going to love it for the pool, for the beach, or wherever they wear swim gear."
The full range of items is available for sale now at www.swimoutlet.com/angry-birds/ with prices starting at $6.95 for Angry Birds™ goggles. Other top pieces in the collection include the "Don't Worry, Be Angry" Jammer for boys and the Stella Friendship Adventure Thin Strap Swimsuit for girls.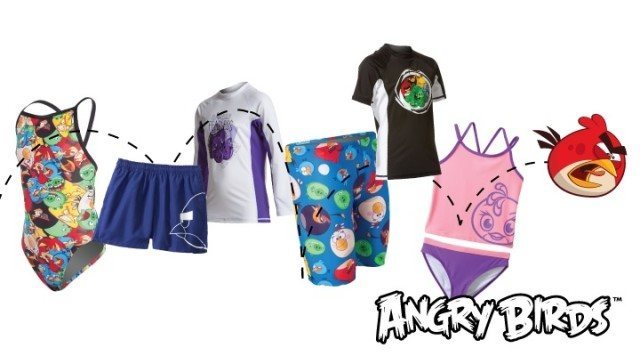 There's also swim goggles, swim cap and pull buoy for that recreational swimmer or budding competitive freestyler who wants to show off some Angry Birds personality!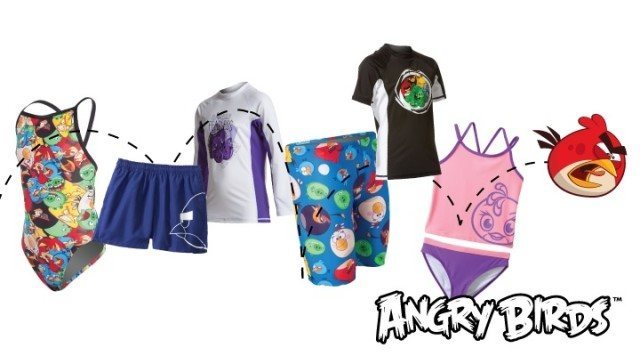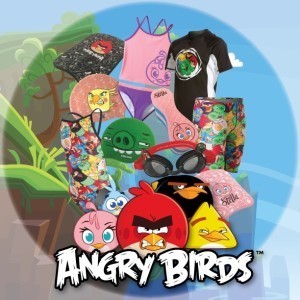 About Rovio
Rovio Entertainment Ltd. is a global entertainment media company. Headquartered in Finland and with studios across the world, Rovio is the creator of Angry Birds™, the casual mobile game that changed an industry and became an international phenomenon. Today Angry Birds is not only the most downloaded game of all time, it's a renowned entertainment brand that's branched out into animations, books, licensing and more. The Angry Birds Movie is slated for release in 2016. www.rovio.com
Swimming News is courtesy of SwimOutlet.com, a SwimSwam partner.