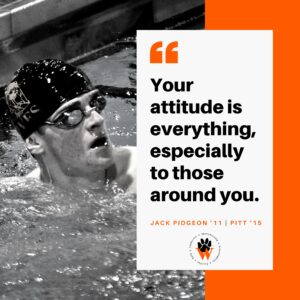 CAMP PHILOSOPHY
At Woodberry Forest Competitive Swim Camp, the experienced and committed coaching staff will work closely with boys to teach them to be better teammates through the sport of swimming.  This entails a focus on improving their technique, power and speed in the water, developing their understanding and practice of key team values such as accountability, sacrifice, and rallying, and cultivating their self-awareness and skills as leaders on their teams at home.
Competitive Swim Camp is tentatively scheduled for July 9 –  12, 2021. 
View the Competitive Swim Camp Flyer
FORMS
Competitive Swim Camp Application
 Competitive Swim Camp Medical Form
PLEASE EMAIL THE APPLICATION AND MEDICAL FORM TO:
[email protected]

CAMPERS
Ages 9-13
COST: $650
>> You will not be billed until May, and full refunds will be granted up to the start of the camp if you decide not to attend at any point.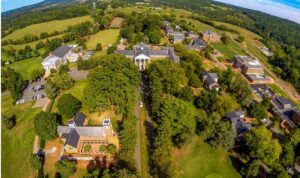 CAMP HIGHLIGHTS
Knowledgeable, Positive and Committed Coaching Staff comprised of Woodberry graduates and Coaches
Indoor 6 lane, 25-yard pool and Outdoor 4 lane, 25-meter pool
Multi-angle, underwater video recording and analysis equipment
Air-conditioned dormitories
1,300 acre campus with access to a wide-range of athletic and academic facilities
Swimmers will take home multi-angle, underwater video footage of their swimming.
Please contact Greg Guldin at [email protected] or call 540-672-6706 for additional information. You can also email us at [email protected].
COACHES
Greg Guldin, Director of Competitive Swim Camp
Kristyn Wilson, Assistant Director of Competitive Swim Camp
Jack Stelter, Assistant Director of Competitive Swim Camp
Greg Guldin, director of competitive swim camp
Gregory Guldin has been coaching at Woodberry for the past eleven years and has been voted VISAA Coach of the Year three times by his peers. During his tenure, the Tigers have earned the VISAA Sportsmanship Award ten times, won the 2012 state championship, broken numerous school and state records, earned NISCA All-American rankings, and qualified swimmers to the Junior National level. Joining Coach Guldin is Coach Kristyn Wilson, who joined the Woodberry faculty and coaching staff in 2016. Kristyn has been named VISAA Coach of the Year twice and brings with her years of experience in the swimming world. Coaches Guldin and Wilson will be joined by several aquatic Tigers, all of whom are living examples of what it truly means to be a Tiger swimmer and several of whom have gone on to swim at various levels in college.

Kristyn Wilson, assistant director of competitive swim camp
Kristyn Wilson is in her fifth year as the assistant coach for the Woodberry Forest Swim Team. During her time with the team, she has coached swimmers whose goals range from learning a new stroke to national-level aspirations. Prior to joining the Woodberry coaching staff, Coach Wilson enjoyed many years coaching swimmers of all ages on summer league teams and learn-to-swim programs. Beyond her role on the swim team, Coach Wilson also teaches English and lives in a junior dormitory at Woodberry. She is a certified Water Safety Instructor, Lifeguard, and USA Swimming Coach.
Jack Stelter, assistant director of competitive swim camp
Jack Stelter graduated in the Woodberry Class of 2020 and currently serves as a volunteer assistant coach for the swim team while taking a gap year. During his time with the team, he served as a captain for two years and garnered accolades as a four time NISCA All-American, six-time VISAA All State swimmer, two-time All-Prep swimmer and was recognized as the Male Swimmer of the Year for the VISAA in 2020.  Jack will be swimming at The University of Tennessee next fall.
Woodberry Forest School Competitive Swim Camp is a SwimSwam Partner.