Courtesy of Gary Hall Sr., 10-time World Record Holder, 3-time Olympian, 1976 Olympic Games US Flagbearer and The Race Club co-founder.

In this Vinyasa Yoga for Swimmers we focus on the legs. Swimmers tend to have tight psoas, quadriceps, glutes (gluteal), hip flexors and lower back due to kicking with straight leg and pointed toe for long periods of time. Hyper extension of the knees is common amongst Swimmers leading to severe tightness and limited mobility in those areas. In this intense 20 minute Vinyasa flow yoga practice, we focus on stretching these regions of the legs that tend to be tight in swimmers. We will do poses that release tension in the hips, quads and glutes creating more mobility in these muscles that will result in a more powerful kick. Keep in mind that with all these poses, there are modifications that can be used and we recommend using a yoga block for support. Each swimmer has their own needs in the pool, in dryland training, mental training, nutrition and recovery.
Richard Hall and The Race Club created this Yoga for Swimmers Legs sequence for you to follow along at home or practice with your team. So roll out your mat and get ready to sweat with elite athletes and Olympians; Rebecca Soni, Roland Schoeman, Junya Koga, Lexie Kelly and Zach Hayden led by Amy Hall from The Race Club. No matter your level or ability, we believe yoga for swimmers can benefit your swimming and general well being. Just like in the pool, we advocate correct technique over forced, and sloppy form. Remember to breathe with each movement, use an ujjayi breath, allowing oxygen to lengthen and strengthen your muscles. When you are stretching the hamstrings bend your knees and then work them towards straight. If at any time any exercise is too strenuous, rest in child's pose.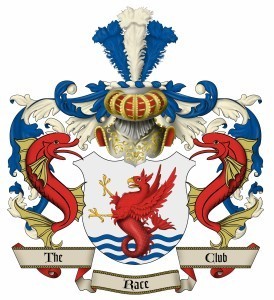 Because Life is Worth Swimming, our mission is to promote swimming through sport, lifelong enjoyment, and good health benefits. Our objective is for each member of and each participant in The Race Club to improve his or her swimming performances, health, and self-esteem through our educational programs, services and creativity. We strive to help each member of The Race Club overcome challenges and reach his or her individual life goals.
The Race Club provides facilities, coaching, training, technical instruction, video, fitness and health programs for swimmers of all ages and abilities. Race Club swim camps are designed and tailored to satisfy each swimmer's needs, whether one is trying to reach the Olympic Games or simply improve one's fitness. Our programs are suitable for beginner swimmers, pleasure swimmers, fitness swimmers, USA swimming or YMCA swimmers, or triathletes; anyone who wants to improve swimming skills. All of our Race Club members share an enjoyment of being in the water and use swimming to stimulate a more active mind and body.