We're back with swimming's TopTenTweets presented by Arena, where we round up the best of the swimming Twitterverse.
Featured Instagram Post of the Week:
I like these numbers.
---
10.
3 days in a row watching professional swimming on TV. Excellently produced, High quality, Fast paced, Great commentary. From a spectators perspective… ISL 2020 Is already a BIG success, well done @iswimleague

— Cody Miller (@swimiller) October 18, 2020
I wonder what team he's cheering for.
9.
Is blood thicker than water?
8.
The power of the stache is at play.
7.
You are not alone here Allison.
6.
Awwwwwww.
5.
Can someone translate this into Canadian for me? https://t.co/yMEzO73boQ

— Swim Nerd Canada (@swimnerdcanada) October 16, 2020
As a Canadian myself, I second this.
4.
Coming at the end of a great recovery week even though coach Mcnulty decided to give us 50x100s descending from 50Bbm, to 20 off 1.30. ISL here we come 🦁

— James Guy (@Jimbob95goon) October 16, 2020
This Guy is putting in the work!!!
3.
Have you gotten a jump on voting? Whether absentee, mail-in or day-of voting is your pick, get out there safely and let your voice be heard 🗣 #Vote pic.twitter.com/Oy3ChQwQMI

— Katie Ledecky (@katieledecky) October 14, 2020
Ledecky said vote.
2.
On this day in 1968. ✊ pic.twitter.com/eXh8OHIIcR

— USATF (@usatf) October 16, 2020
Tommie Smith (middle), John Carlos (right), and Peter Norman (left).
1.
The skins race that I truly want to watch.
Arena Facebook – @ArenaUSA
Arena Twitter – @ArenaUSA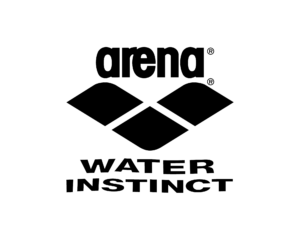 Arena USA is a SwimSwam Partner