We're back with swimming's TopTenTweets presented by Arena, where we round up the best of the swimming Twitterverse.
Featured Instagram Post of the Week:
This is actually the 2024 Olympic pool.
---
10.
We're ecstatic to reveal a sneak peak of the main competition pool for this year's FINA World Swimming Championships (25m)!

Big thanks to Arena and Myrtha Pools who made it all possible. pic.twitter.com/QOunOP0WDY

— FINA World Swimming Championships (25m) (@FINA21AbuDhabi) December 14, 2021
Arena shoutout!
9.
Set an alarm for a short nap.. woke up and missed the bus to practice. Whoops. Guess I'm rockin the super ultra taper. #jetlag

— Zach Harting, M.S., OLY (@hartingz) December 13, 2021
Never regret napping.
8.
Longhorns go International 🤘

Good luck to @WillLicon, @carson24foster & Wyatt Collins at the 15th FINA World Swimming Championships out in Abu Dabi this week 🤘 pic.twitter.com/JsmjX1j3UY

— Texas Men's Swimming & Diving (@TexasMSD) December 14, 2021
Let's goooooo.
7.
How does one become Great Britain's most successful swimmer in Olympic history?

Six-time medallist Duncan Scott shares his approach to racing in an exclusive interview.@Dunks_Scott I @fina1908 I @TeamGB pic.twitter.com/cJgjFx7voD

— Olympics (@Olympics) December 14, 2021
The Golden Question.
6.
BBC SPORTS PERSONALITY NOMINEE 🔥@adam_peaty has made the short list for the 2021 BBC Sports Personality of the year award!

What an outstanding year it has been. 😤

Voting will open during the live show on BBC One and BBC iPlayer on 19th December.#BetterThanYesterday pic.twitter.com/KHdJUjzBhf

— The AP Race Club (@The_APRaceClub) December 13, 2021
Speaking of talented British swimmers!
5.
Congratulations to the @SandpipersofNV and @CarmelSwimming, who captured the 2021 #SpeedoJrChamps titles! 🙌

— USA Swimming (@USASwimming) December 13, 2021
How bout those juniors last week?!
4.
How do the typical ages of Olympic Swimming Finalists differ by event distance?

Biggest jump (~3-4 y) since Beijing for Women's Distance swimmers.

⬆️ for Women's Sprint & Mid-Distance in Tokyo also.

Changes in the sport, or maybe reflects the 1 y delay to the Games?

(1/4) pic.twitter.com/N9N8O1Rzly

— Sian Allen (@DrSianAllen) December 13, 2021
This one is for all the swimming nerds.
3.
Good luck to our 𝐒𝐓𝐔𝐃𝐄𝐍𝐓 athletes during their finals this week!‼️🙌 #GoUtes pic.twitter.com/qMEURVcdga

— Utah Swim & Dive 😷 (@UTAHswimdive) December 13, 2021
Not the kind of finals that swimmers like.
2.
On route to Abu Dhabi with Papa McNulty and the @britishswimming team! pic.twitter.com/KqEbftidJ7

— David Hemmings (@DaveHemmingsGBR) December 13, 2021
Superb plane selfie IMO.
1.
Let's get to know more Daiya Seto 🇯🇵

Seto will show us a typical day in his life in preparation for the FINA World Swimming Champs 25m Abu Dhabi 😎

#swimming pic.twitter.com/6fLEm6Y3R5

— FINA (@fina1908) December 11, 2021
Coffee Club with Seto and Stickles.
Arena Facebook – @ArenaUSA
Arena Twitter – @ArenaUSA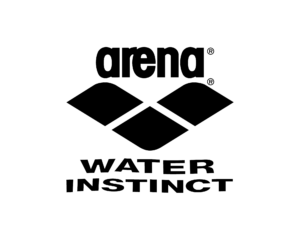 Arena USA is a SwimSwam Partner