JOB DESCRIPTION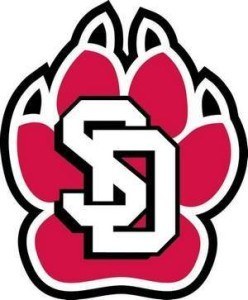 University of South Dakota seeks Graduate Assistant Swim Coach.
Assist the head coach with the management and oversight of all aspects of the Division I Men's and Women's Swimming and Diving program including: practice / competition activities, skill development, recruiting, coordinating team travel, and scheduling. All responsibilities must be in compliance with NCAA, conference, and university policy and procedures.
This position requires extensive hours, including nights and weekends.
COMPENSATION
Compensation includes a 9-month stipend and reduced tuition. The successful candidate must be fully admitted into the University of South Dakota graduate school. Please refer to the Graduate School website at http://www.usd.edu/grad/graduate-assistantship-rules-and-regulations.cfm
HOW TO APPLY
Contact Jason Mahowald at [email protected]
ABOUT UNIVERSITY OF SOUTH DAKOTA
The University of South Dakota is the flagship institution of South Dakota, located on a 216-acre campus in Vermillion, in the southeast corner of South Dakota. USD is a NCAA Division I institution and a member of the Summit League. For further information regarding USD and the Athletic Department, please refer to our website at www.goyotes.com
Swimming News / Swimming Job courtesy of USD.