JOB DESCRIPTION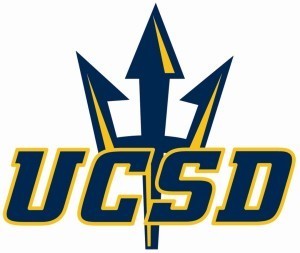 The University of California, San Diego is seeking qualified applicants for the part-time position of Swimming & Diving Volunteer Assistant. This position has potential to become compensated. UC San Diego is an NCAA Division II institution, located in beautiful La Jolla, in the San Diego Metropolitan area. UC San Diego sponsors 23 varsity sports and consistently ranks as one of the top 10 Division II athletic programs in the Directors Cup rankings.
Responsibilities
The Volunteer Assistant must have a commitment to the philosophy of providing a competitive Division II swimming and diving program that emphasizes integrity and the educational welfare of its student-athletes and also strives for athletic excellence. The incumbent must follow the athletic philosophy consistent with that of the UC San Diego Athletic Department, NCAA, California Collegiate Athletic Conference and a commitment to diversity in all of its forms. The position will assist the Head Coaches in all duties as needed on the deck and administratively.
Qualifications
Must exhibit strong organizational and leadership skills, the ability to coach swimming to individuals and to the team as a whole. Candidates must have outstanding interpersonal skills to relate to a wide diversity of faculty, staff, students and community members. Knowledge of the athletic regulations governing swimming and diving and passing the annual NCAA recruiting exam is must. The candidate is responsible for conducting all activities in compliance with NCAA, CCAA and UC San Diego rules and regulations. Should have experience coaching on the collegiate level and an individual with personal swimming and diving experience is required.
A complete application will include a resume, cover letter and contact information for three professional references.
UC San Diego is an Equal Opportunity / Staff Affirmative Action Employer that values a diverse workforce.
HOW TO APPLY
Interested applicants should forward their resume to the Head Coaches of the Swimming and Diving program: Coaches Corrie Falcon [email protected] & Daniel Perdew [email protected]
Swimming News / Swimming job is courtesy of UC San Diego.