JOB DESCRIPTION
TIDE Swimming, in Virginia Beach, is looking for a dynamic, experienced, committed coach to join its team of professionals both as a lead coach in the senior program and as an assistant coach in the age group program.
The ideal candidate will possess the following attributes and qualifications:
A contagious enthusiasm for the sport of swimming
The desire to give 100% to developing swimmers as athletes and people
A positive attitude and a creative, can-do, problem-solving approach to coaching
A strong desire to be part of a team, something bigger than just one person, to advance the sport of swimming both on the team and in the community
The maturity and organizational skills required to be a lead coach
Strong verbal and written communication skills
A pleasant, professional demeanor toward swimmers, parents, officials and volunteers
Technically savvy, that is, comfortable navigating mobile devices, apps (both Android and Apple), wireless connectivity, video and other tools used to analyze and enhance on deck coaching
A minimum of three years of coaching experience with a USA Swimming member club
All current USA Swimming coaching certifications including a USA Swimming background check, Safety Training for Swim Coaches, CPR, Athlete Protection Training, and completion of USA Swimming's Foundations of Coaching 101, 201 and Rules and Regulations.
The Position will include the following duties and responsibilities:
Lead coach in senior program for our high school training group
Coordination with Head Coach and Senior Program Director to develop progression and season plan for high school training group
Lead coach admin hours include: yearly and weekly practice plans, parent communication, swimmer evaluation, coaches meetings
Working with Executive Director as required to complete admin and other tasks
Coordination with dryland coach to understand content and ensure successful implementation of team dryland program
Assistant coach in age group program – will work with Associate Head Coach and Age Group Program Director to coach elementary and middle school swimmers
Coaching duties include up to two meets per month, excluding August
Recruiting activities in the community, particularly summer league and the high school swimming community, to help grow the senior program as we expand into our new Princess Anne YMCA location.
Opportunities and Incentives: TIDE Academy instruction, Clinics
On deck hours: (September – mid June) must be available for twice monthly morning coaches meetings as well as on deck hours as assigned between 3:00pm – 9:00pm weekdays, 5:45am – 7:30am Tuesday and Thursday, and 6:30am – noon on Saturdays. Summer (mid June to August) hours as assigned (weekday mornings before noon; weekday evenings)
Work locations: Mt Trashmore YMCA, Princess Anne Family YMCA
Salary
Commensurate with experience. Range $28,000 – $32,000. Begins September 1, 2015.
HOW TO APPLY
Email resume and two references to [email protected]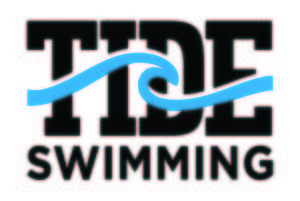 TIDE Swimming is the largest team in the Tidewater, Virginia area with over 280 swimmers and a coaching staff of 13. TIDE's parent-comprised Board of Directors and Executive Director support Head Coach Josh Fulton, Associate Head Coach and Founder Sandra Jones, and their staff to bring to Southside Hampton Roads a comprehensive swimming program, currently housed in two YMCA locations. The addition of a new, 50m Myrtha pool – currently under construction and projected to open on November 1, 2015 – will more than double TIDE's pool capacity. TIDE swimmers range from beginner to Olympic Trials qualifier. TIDE's team of coaching professionals share a passion for the sport and are excited for the opportunities that lie ahead with the addition of the new pool.
Swimming News / Swimming Job is courtesy of TIDE Swimming.