JOB DESCRIPTION
Speedo USA seeks Associate Merchandiser.
RESPONSIBILITIES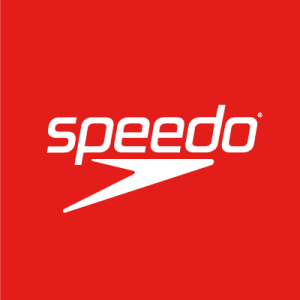 The Swimwear Associate Merchandiser is responsible for supporting the Merchandiser and Director in execution of Product Strategy. They will ensure the product meets specific merchandising objectives, revenue and target goals. This position will bring the product lines to market in a timely and profitable manner, in accordance with line plans and product calendar. Takes pride in the company and its brands.
• Concept process with Design, develop and maintain seasonal line plans; review tech packs for accuracy, and improve sku productivity
• For global businesses work with global partners to create and maintain line plans or smu needs
• Guide Product Strategy and participate in design concept meetings and line reviews
• Support design, technical and sourcing to make changes necessary to meet costing goals and deliver on time
• Attend weekly fit sessions as necessary, in the office or in the field
• Attend weekly brand meetings where all cross-functional areas are represented and reviewed as necessary
• Insure that target retails are in line; lead costing meetings to achieve desired Initial Mark Up (IMU) goals
• Market preparation (samples, line lists, presentation, etc)
• Communication for specific product marketing needs to Marketing Team; follow up with Marketing as needed
• Partner with sourcing and planning on minimum needs, costing, time and action calendars, and quality and production issues
• Understanding needs of Sales; request input when needed; analyze history of best/worst sellers and communicate said information to design team
• Understanding competitive market place and analyze top selling styles of key competitors; understand upcoming product trends
• Communicate competitors trend information as needed to design and sales teams
• Create and maintaining sample line plans
• Maintain style set up/revisions/intro dates
• Work with design and graphics on CADS
• Support key account presentations
• Support sales meeting/product presentations
• Various other duties, projects and responsibilities may fall under this role on an as needed basis
Experience: 2-4 years of experience
Education: Bachelor's Degree
SKILLS
• Flexible/adaptable in a fast paced environment
• Ability to work independent and within a team environment
• Ability to manage multiple projects simultaneously
• Strong written and verbal and communication skills
• Excellent time management and organizational skills
• Proficient in Microsoft Suite, primarily Excel and Powerpoint
***Please note that Speedo USA is located in Los Angeles CA but will be moving to Orange County, CA in September of 2015.
HOW TO APPLY
https://external-pvh.icims.com/jobs/11846/associate-merchandiser/job?hub=16
ABOUT SPEEDO USA
We'll inspire you to swim, motivate you to reach your goals, help you improve your technique, train hard, swim fast and – most of all – enjoy your swim!