JOB DESCRIPTION
Looking for an energetic coach to lead and teach young age group swimmers, ages 8-11, within the team mission statement. Approximately 4-6 hours a week of coaching (not including meets).
Training provided for possible candidates.
Preferably, applicants should have their USA Swimming coaching credentials completed with current CPR and First Aid certifications.
A personal history of competitive swimming is recommended.
HOW TO APPLY
All interested applicants should email [email protected]
About Solo Aquatics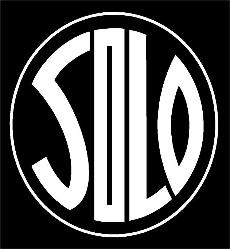 Solo Aquatics was founded in the summer of 2006 as a year-round competitive swim program. Over the years we have expanded our program to offer year-round competitive diving and also swim lessons. SOLO prides itself on offering quality coaching and a motivating and exciting environment in which to train. We provide swimmers & divers with the opportunity to improve, strive for excellence, enjoy the sport of swimming & diving, and pursue their dreams.
Swimming News / Swimming Job is courtesy of Solo Aquatics.
The fee to post a Swim Job is $50. If you have an open position in the Aquatic Jobs / Lifeguard Jobs market, submit here.