JOB DESCRIPTION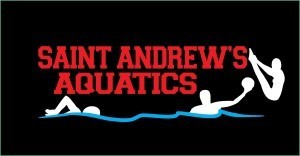 Saint Andrew's Swimming in Boca Raton, FL is seeking individuals with a passion for competitive swimming and the desire to promote a positive environment among swimmers. Saint Andrew's Swimming is hiring a full-time coach for developmental swimmers ages 12 and under, as well as administrative assistant to Head Coach. We are also hiring a part-time coach for the same age group, as our swimming family continues to grow!
Interested applicants will need the following skills:
Positive Attitude
Reliability/Punctuality
Competitive Swimming knowledge and understanding
Communication
Patience
Computer knowledge in Word, Excel, and/or MAC Pages, Numbers
Knowledge in Team Unify/Hytek Team Manager Meet Manager and USA Swimming database
Assertiveness, Ability to take initiative on tasks
Get along with co-workers as a Team
Salary to be discussed privately.
HOW TO APPLY
Send resume and references to Kara Cassidy [email protected]
About  Saint Andrew's Swimming 
Saint Andrew's Swimming was created by Head Coach Sid Cassidy and Kara Cassidy September 2010.
MISSION STATEMENT: Encouraging students to follow a positive direction in life through excellence in aquatics. We are located a Saint Andrew's School and the pool is outdoors, 25 yards x 50 meters.
We are a year round USA Swimming team offering high quality professional coaching for athletes of all ages and abilities. The goal of our team is to provide every member an opportunity to improve skills and achieve success at their level of ability, from novice to international competitor.
All of our coaches are USA Swimming certified and have access to the most comprehensive training and certification program for youth coaches of these sports. They provide assurances that the time children spend in the pool will be quality time.
Swimming News / Swimming Job is courtesy of Saint Andrew's Swimming.
The fee to post a Swim Job is $50. If you have an open position in the Aquatic Jobs / Lifeguard Jobs market, submit here.