JOB DESCRIPTION
Northwestern University seeks Head Women's Swimming Coach.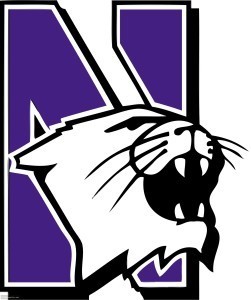 The Head Women's Swimming Coach is responsible for all facets of the women's swimming program with oversight of the diving program.
To learn more about the position and/or submit your application, go to http://www.northwestern.edu/hr/jobs/. Select 'Academic/Administrative Jobs'. You will be directed to Northwestern University's electronic recruiting system, eRecruit, where you will search and apply for current openings.
To apply for this position in eRecruit, search for Job Opening ID # 25361. Once you apply, you will receive an email confirming submission of your resume.
For all resumes received, if there is interest in your candidacy, the human resources recruiter or the department hiring manager will contact you.
As per Northwestern University policy, this position requires a criminal background check. Successful applicants will need to submit to a criminal background check prior to employment.
Northwestern University is an Equal Opportunity, Affirmative Action Employer of all protected classes including veterans and individuals with disabilities.
HOW TO APPLY
Apply at http://www.northwestern.edu/hr/jobs/ and search for Job ID 25361
ABOUT NORTHWESTERN UNIVERSITY
With 19 varsity athletic programs, Northwestern is a charter member of the competitive Big Ten Conference. Students participate in intramural and club sports and use our excellent athletics and fitness facilities.
http://www.northwestern.edu/campus-life/athletics/index.html
Swimming News / Swimming Job is courtesy of Northwestern University.