JOB DESCRIPTION
The job description below provides a list of details of the position that may be customizable due to skill set and is not an exhaustive list.
Responsible for developing our Junior program swimmers to be ready to compete at the Sectional and National level
Work collaboratively with the head coach to develop and follow through on program goals to enhance a club that is consistently trying to meet its mission/vision while always trying to develop new ideas.
Responsible for writing Junior group practices and working with other coaches on deck to achieve team/group goals.
Responsible for writing a monthly report on the prior month's success, needs for improvement, and goals for the next month.
Work with Senior level swimmers on a daily basis to help aid in a continuous relationship with the swimmers and also develop understanding of proper progressions within the program.
Responsible for helping maintain a safe atmosphere and providing positive and constructive feedback to our swimmers and parents.
Attend meets at which your group swimmers attend and as needed for other meets including all meets in which ESA hosts.
Develop and maintain a season plan for the Junior Group that shows increased knowledge of the progression of our age group program and develops innovative techniques that show success and improvement. (This includes yardage and technique goals as well as how the group is being differentiated).
Manage our Age Group travel trip(s)
Provide input in practice and meet scheduling
Maintain team practice and master calendars and reporting the monthly calendar to our school district (rental) liaison.
Responsible for Age Group Meet Entries
Run monthly meetings with Age group coaches
Vacation upon request (two weeks in August and one in March built in as well as one during our Thanksgiving or Holiday Break).
Maintain all certifications and participate in continuous professional development
Compensation
Compensation is competitive with comparable USA Swimming clubs in the LSC and is aligned with experience.
Qualifications
Bachelor's Degree; (Master's Degree preferred)
An impeccable understanding of proper stroke mechanics
Ability to meet all USA and Gulf Swimming certification and coaching requirements (CPR, Safety Training for Swim
Coaches, USA Background Check, Athlete Protection Training, etc.
Experience working with high level Age Group or Senior Athletes
ASCA Level 2 or higher preferred
Passion and excitement for the sport of swimming and teaching athletes is a must.
Extensive experience with Team Unify or comparable computer based programs
Positive demeanor for forming a partnership with athletes and parents.
HOW TO APPLY
Please email résumé, cover letter, and reference to [email protected]
About Eagle Swimming Association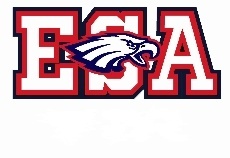 Eagle Swimming Association (ESA), a Coach-owned USA Swimming Bronze Medal Club located in Atascocita, TX (Northeast Houston, Gulf Swimming LSC) is looking for an Associate Head Coach that will be tasked primarily with developing and overseeing our Age Group program, working primarily with group of swimmers that includes nationally ranked athletes, many TAGS level swimmers, and also assist with our senior program. ESA has approximately 250 athletes between the developmental and senior level and has achieved Level 3 in the Club Recognition program.
Swimming News / Swimming Job is courtesy of ESA.