JOB DESCRIPTION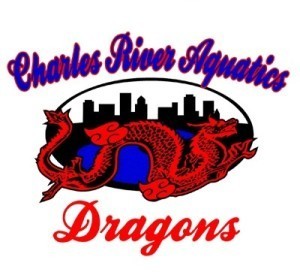 The Charles River Aquatics Dragons are looking for a part time coaches this upcoming Fall Season for our USA Swimming program. We are a competitive Swim Team for athletes ages 5 and up based in Boston, and are the competitive arm of the Charles River Aquatics Learn To Swim program. CRA is the future home of the 2012 United States Swimming Olympic Team Trials pool.
We have restructured our program for Fall 2015 and added new groups to provide more options for our swimmers, which in turn has created some new coaching opportunities. Come join a great coaching staff at a program with room for growth!
In order to be considered for any lead positions, you must be available for all practices of your desired group, which vary Monday-Friday afternoons, as well as Saturday or Sunday mornings and occasional weekend meets. Assistant positions are a little more flexible.
The ideal candidates will have: competitive and coaching experience, stroke technique knowledge, charismatic personality and a passion for working with children of all ages.
All of our coaches are CPR and Lifeguard Certified, or have valid Red Cross Safety Training for Swim Coaches. Coaches must also be, or become, registered with USA Swimming. ASCA certification is preferred.
RESPONSIBILITIES INCLUDE, BUT ARE NOT LIMITED TO
-Writing, delivering and supervising scheduled team practices
-Assist at meets and team functions
-Provide constructive feedback to swimmers
-Connect with and assist swimmers in outlining goals and the paths to achieving those goals
-Continue pursuing education around teaching methodology, technical development, team building and leadership development
-Communicate with parents regarding swimmers' progress
-Communicate with head coach regarding all aspects of your group
For more information about our program and philosophy please view our website at www.teamunify.com/necra
If you feel you have the credentials we are looking for, please send a resume and contact information to the email address listed for consideration.
Include all swim instruction and personal swimming experience. Only serious applicants with experience should apply.
OPEN POSITIONS:
Voyager I Lead Coach
Voyage-To take a journey.
Ages of group: 9-11 yrs. (entering 4th or 5th grade in September)
The primary focus of this group is to continue to develop proper stroke technique, with added emphasis on racing strategy and on increasing aerobic endurance through structured and guided effort. Dryland is incorporated once a week to focus on shoulder strengthening and core work. This group will run similar workouts to Voyager II but will provide flexibility knowing that swimmers in this age group may still be involved in other activities. Swimmers are encouraged to attend four practices every week.
Tuesday 6:30-7:45 PM
Wednesday Dryland 5:45-6:15 PM , 6:15-7:45 PM
Thursday 5:15-6:30 PM
Saturday 7:00- 8:30 AM
Challenger I Lead Coach
Challenge-To test one's abilities or resources in a demanding but stimulating undertaking.
11-13 yrs. (entering 6th and 7th grade in September)
This group is designed to challenge swimmers with more advanced training techniques while still focusing on advanced skill instruction and racing strategy. This group is for swimmers who are still involved in other activities or who wish to excel on a more local level. Dryland is incorporated twice a week to focus on core and shoulder strength. Swimmers are encouraged to attend all five practices each week.
Monday 6:30-8:00 PM
Tuesday 6:30-8:00 PM
Thursday Dryland 5:45-6:30 PM, 6:30-8:00 PM
Friday Dryland 5:45-6:30 PM, 6:30-8:00 PM
Saturday 9:00-11:00 AM
Senior Group Lead Coach
Ages of group: 13-18 yrs. (entering 8th – 12th grade)
This senior group is for swimmers who want a challenging workout environment with flexibility to swim on their high school team or take blocks of time away from the pool. The coach will work with the swimmers on their individual goals and provide support for those who desire to swim in college. Dryland is offered three times a week and swim practices are offered five times a week.
Monday 6:30-8:00 PM
Wednesday Dryland 6:00-6:30 PM, 6:30-8:00 PM
Thursday Dryland 6:00-6:30 PM, 6:30-8:00 PM
Friday 6:30-8:00 PM
Saturday 9:00-11:00 AM
Assistant Coaches
CRA is also looking for strong assistant coaches for our Explorer, Voyager, and Challenger groups. Assistant coaches are vital to all our groups in keeping our ratios low and providing general assistance and support to the lead coach in practice and at meets.
Responsibilities include assisting with all listed above, and requirements are the same as those listed above.
Ideal assistant candidates will have an interest in and be available to work with some or all of our groups as well as be comfortable coaching a variety of swimmers ranging in skill and age.
HOW TO APPLY
Interested applicants should send their resume to Head Coach Andre Vieira [email protected]
About Charles River Aquatics Dragons
The Charles River Aquatics Dragons are committed to helping team members develop life skills through swimming. Our objective is to provide an atmosphere conducive to development and growth for individuals of all ages. We foster sportsmanship and fair play, and demand respect for others on the team and in the larger community, while instilling in our members a love for the sport of swimming.
Swimming News / Swimming Job is courtesy of Charles River Aquatics Dragons.