ROKA Sports, Inc. today announced that three-time Olympic gold medalist Rebecca Soni, one of the most dominant swimmers of all time, has joined its roster of athletes.
Soni's Olympic victories also include three silver medals, giving her a career total of twenty-two medals in major international competitions. Having broken multiple world records during her astounding career, she currently holds the world record as a member of the 4×100-meter medley relay (short and long course). Soni was also named American Swimmer of the Year for three consecutive years, and Swimming World's World Swimmer of the Year for two.
Soni has retired from international competition but her love of swim continues, and she has transitioned into a "life-athlete," pursuing a daily quest for self-improvement that echoes the path of achievement in athletics. Through the RISE Mentors program, she is teaching a balanced approach to athletics and life, inspiring tomorrow's champions in the journey to success.
"I'm on a quest to create my future the way I choose it to be, and I chose to be part of the ROKA family because it's a company of athletes, for athletes," said Soni. "I want to share everything I've learned with the next generation and show them that reaching their true potential requires dedication, drive and the right attitude throughout their lives. That sentiment is echoed at ROKA. There's so much performance designed into everything ROKA makes, and that's because they know and respect the passion of athletes."
Rob Canales, Co-Founder and CEO of ROKA said:
"We are honored to have such a talented and celebrated athlete join the ROKA family. We jumped at the opportunity to work with Rebecca as she takes on new challenges. We are excited to leverage her passion and unrivaled expertise. As Rebecca inspires the next generation and continues tackling new epic challenges in open water, triathlon and beyond, she will rely on innovations that reflect our uncompromising drive to create the very best."
Soni will wear ROKA's recently launched swimwear as well as its award-winning wetsuits and goggles. Visit www.rokasports.com to learn more about the company's expanding lines of premium performance apparel and accessories. Follow ROKA on social media at Facebook, Twitter and Instagram.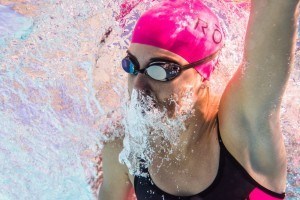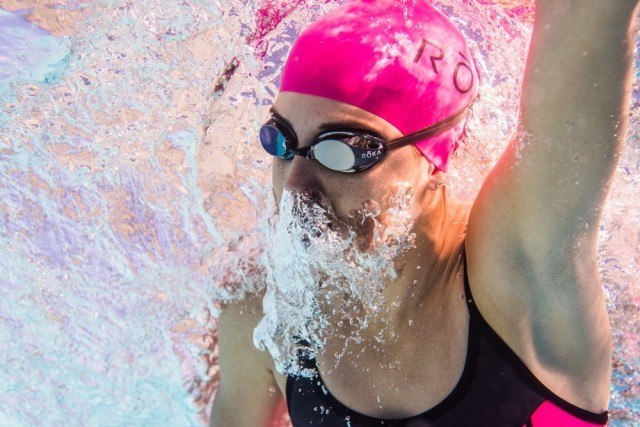 Headquartered in Dallas, TX, with offices in Boulder, CO and Los Angeles, CA, ROKA is a premium multisport brand dedicated to empowering athletes with the performance technologies they need to realize and redefine their potential. Like the athletes it serves, ROKA believes reaching one's best is not a destination but the first step on the next journey of greatness, and the company continually strives to achieve the most innovative, premium products available for those who demand the best.
ROKA was founded in 2011 by former Stanford All-American swimmers who, after being frustrated by the offerings on the market, set out to make the fastest wetsuits on the planet. Success led to an array of premium innovations utilized by numerous world-class athletes including ITU World Champions, IRONMAN® World Champions and Olympic medalists. Today ROKA is building on its reputation for quality, performance and unsurpassed customer experience as it expands into new product categories. The company takes pride in making a difference for athletes who share their passion for performance excellence. For more information, visit www.rokasports.com.
Swimming News is courtesy of ROKA, a SwimSwam partner.