College Swimming News courtesy of Trevor Ziegler

Nick Cavataro, Head Coach of the Iona College Men's and Women's swimming programs has been kind enough to answer some questions for this edition of Coaches' Confidential. Coach Cavataro is in his 34th season as head coach of the Gaels, who are part of the Metro Atlantic Athletic Conference (MAAC). His wildly successful tenure at Iona College has been highlighted by leading swimmers to NCAA-qualifying swims, numerous conference championships, and Senior National swims.
Coach Cavataro also had quite the collegiate swimming career during his undergraduate studies at Manhattan College. He shared with me that after graduating from college in 1977, he was interviewed for the Iona job by basketball legend and then-AD, Jim Valvano. Jimmy V told Coach Cavataro to do three things as head coach of the swim team: don't let anyone drown, keep the water blue, and win a couple of meets. 34 years later, and Nick Cavatoro has maintained his promise with the coaching legend.
Read on to learn more about Iona's Nick Cavataro:
First dual meet opponent as a head coach?
I don't remember it was 34 years ago, I do remember going 0-12 my first year and the joke was we improved when we went 0-11 the next year, we then went on a streak of four titles in a row and five titles in six years. I think I have over 300 combined men's and women's dual meet wins.
What was your major in college?
Economics at Manhattan College
Favorite facility to compete?
In the Northeast, Blodgett at Harvard is great! In the MAAC, our Hynes Pool with Bagpipers playing is electric and in the USA, nothing beats IUPUI.
 What was the last book you read?
Tom Clancy's Threat Vector. Big Clancy fan, I have read all his books and I will miss his work
What has been your most memorable swimming moment as a head coach?
I have been fortunate to have had many. A couple of standouts include winning the 1993 Metro Atlantic Athletic Championship Men's title in the last race by a point at our home pool as well as our men winning the 400-Free Relay at the 2014 MAAC Championships in Buffalo for a new school record.
What is your favorite set to give your swimmers?
Depending on where we are in the season we will often set up some "split group" best effort 100's where we go six at a time from a dive on 3-6 minutes and set up matches and we really get some great efforts and see some kids really step up and surprise you.
Most embarrassing coaching moment?
I think it was back in 1985 when we were swimming William Paterson of New Jersey and we had a home meet at the Iona Pool. We had to take up and down the backstroke flags for diving and somehow when they went back up after the first diving event, the flags were old and shifted on the cable. The WPC coach went up to the referee and pointed out that the rulebook states there must be three flags of alternating colors over the lanes and there was not. We had gone 1-2-3 in the race and ended up forfeiting the points and losing the meet..
What has been the most valuable piece of information you've learned from coaching?
Input will always equal results. Good input, good results. Poor input, poor results.
Describe your relationship with swimming growing up.
I did not start competitive swimming until summer league at 13 and was fortunate to get some good coaching and be around good swimmers that enjoyed challenging themselves during workouts. I did a lot of chasing and dragging through high school and was fortunate enough to get involved with some good teachers who really commanded the deck and the attention of swimmers.
When did you first realize you wanted to be a coach?
My first coaching job was with a summer club at a lake. We had to swim between two rafts and couldn't see more than six inches in front of you or stand on the bottom. That situation forced you to be innovative with sets and drills. We were forced to develop teaching methods and had a lot of good results that started in 1975.
Favorite/most useful drill you have your swimmers do?
We have a lot of variations of K-R-L-S (Kick, Right, Left, Swim) for all strokes including SRKL, SLBR (stroke Right, Breathe Left and Stroke Left, Breathe Right for rotation.
Describe your coaching philosophy in 3 words.
Effort, Work, Win
As a spectator (or coach), who has been your favorite swimmer to watch (any level)?
I remember being at the 1980 NCAA Championship Meet at Harvard and everyone stopped to watch David Berkoff and his backstroke underwaters. One of my most memorable spectator moments was at the Montreal 1976 Olympics and watching Brian Goodell and Bobby Hackett go 1-2 in the 1500 with Australian Stephen Holland all under world record time and within 3 seconds of each other the entire way. It was the loudest pool I have ever heard!
Personally, in 1997 I had the chance to work with one of the USA's best coaches, Joshua Stern at an Olympic Training Center for a USA Swimming Select Camp with 16-year olds. The camp featured Eric Vendt (a future Olympian) and one of my club swimmers John Waters, who went on to be a NCAA finalist with Stanford. The two battled stroke for stroke every day for six workouts in three days at amazing intensity.
At Iona a few years back we had two MAAC Champion breaststrokers Jamie Manser and Chris Yacobacci, their season long breaststroke sets were unmatched and they hold our 100-yard records.
Are there any individuals who have directly-influenced your coaching style?
I remember going to an Eastern States Clinic in Valley Forge in the early 1980's and hearing a Frank Keefe presentation. It started with a booming "If the water is standing still for more than 30 seconds in a workout, you are wasting time". I think about that every day I prep a workout.
Where would you be if you hadn't become a coach?
I will write a book one day. I'm not sure if it will be about coaching or the people.
What are you commonly doing when you are not fulfilling your coaching duties?
My wife will tell you I'm always working, napping or trying to figure out the DVR. I am a lifelong Yankees fan and daily newspaper reader.
What has been the hardest you have ever laughed as a coach?
I remember my first college conference championship meet; the NY Metropolitan Collegiate Championships at Fordham. It was the second night and my team was in lane one; right in front of the Fordham team's bleacher area. Columbia and Fordham were in a battle that year for the team title and seeded 1-2 in the 800-Free relay. I overhead the Fordham kids talking about how they were going to confuse Columbia and get them to false start.
What happened is that the heat quickly spread out across the pool, except for Columbia and Fordham which were stroke for stroke in the middle of the pool.
As the third and fourth swimmer for Fordham and Columbia came to the wall at the 525 turn, the Fordham team behind the blocks, all started screaming at the anchor leg to get up on the blocks, prepping for the exchange. The Columbia swimmers heard this too and were puzzled, but got up too. The next thing you know the Fordham kid is up on the blocks swinging his arms, and everyone was yelling at him getting him pumped and now the Columbia team is doing the same. The swimmers come into the wall and the Fordham swimmer winds up and stops. The Columbia swimmer does the same and dives in and almost crushes his teammate. The place went crazy!
What would you consider to be the key to becoming a successful student-athlete?
Plan, Prepare and commit.
What are you most excited for in the upcoming season?
It is all about Conference Championships!
Favorite dryland activity?
Our deck stations are always productive and seeing our kids rope climb and make it for the first time!
What has been your favorite "toy" to use with your swimmers during practice (useful or dud)? 
We are big fans of FINIS strapless paddles.
 What would you consider a "fun" practice?
I mentioned the split group sprints. We will also do challenge relays and surgical tubing always gets the group going!
 Favorite inspirational quote?
Old Italian proverb, "After the game, the king and the pawn go into the same box."
Do you go into a season knowing the type of team atmosphere you want to cultivate, or do you take a more adaptive approach in creating team culture?
"Let us train our minds to desire what the situation demands". Seneca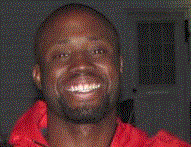 Trevor Ziegler is a writer based in San Antonio, Texas. He is a graduate of the University of Massachusetts-Amherst where he also swam for the Minutemen. In addition to being well-immersed in the swimming world, Trevor is also a self-proclaimed pop culture aficionado. He spends most of his time brainstorming how he can write about both his favorite bands/tv shows and swimming in one coherent article.