with Jim Montgomery Swim School
Deck Supervisor
Jim Montgomery Swim School
JOB DESCRIPTION
The Swim Instructor will be responsible for teaching students in the basic skills required for aquatic swimming while adhering to all policies, procedures and curriculum directed by the Jim Montgomery Swim School.
ENTRY REQUIREMENTS:
KNOWLEDGE AND SKILLS
Must have current CPR and basic First Aid Certifications
Swim instructor experience & supervisory experience
Child Abuse Prevention Training (2 hours) (within first 30 days of employment)
HUMAN RELATIONS SKILLS
Ability to relate to students and parents regarding student progression.
Professional, alert, courteous, and tactful.
EDUCATION / EXPERIENCE
Must be at least 18 years of age
JOB REQUIREMENTS:
ADMINISTRATIVE
Must prepare chemical logs and incident reports if required.
Scheduling and supervision of instructors
Act as a fill in substitute as needed.
Assist with training and leadership for instructors and coaches
CONCENTRATION
Will serve as the main point of contact and supervisor on the deck at all times.
Facilitate a smooth transitions between classes.
Will be constantly aware of each student's activities and the safety precautions needed to ensure the safety of all participants.
Ability to see accident possibilities and to take measures to prevent them.
Must be able to make decisions, especially during an emergency situation.
PRINCIPLE ACTIVITIES:
Assure safety of all swimmers.
Organize class structure and the material to be presented in a logical, organized sequence to facilitate learning.
Interact with students, teaching specific aquatic skills
Maintain attendance and skill accomplishment records.
NICHE AND OPPORTUNITY
Almost everywhere in urban America, there are good programs for teaching young children to swim. And in most university towns there are excellent programs for competitive swimming. Generally weak, though, is any sort of bridge between the two, or any blending of the various programs into a single facility.
The Jim Montgomery Swim School aims to provide for the needs of all ages and abilities, from the youngest to the most senior. We will also have the ability, unique in the North Dallas area, to provide developmental swimming, a set of pathways connecting the basic abilities of the preadolescent swimmer with the competitive vistas of high school, college, and Masters swimming.
Our focus is on children, seniors, and on developmental swimming. While competitive swimming is available in secondary schools and the popular USA Swimming programs, we will concentrate on providing a developmental bridge, and an answer for the parents of most five and six-year old swimmers: What do we do between now and middle school or high school?
COMPETITIVE EDGE
Teaching sequence builds positive reinforcement learning program. We leave out the "frills" of time-killing games and activities. Lesson teaching progression is a positive high energy "no frills" approach to teaching. With the exceptional ratio of coach to student and positive role models of our instructors, students can process/master swimming skills faster. The students are constantly learning/moving/motivated/focused i.e. learning faster in a super charged positive environment. After each drill is mastered there is always a "High Five" with the coach. If there is any learning by observation it's the instructor demonstrating (all eyes on him) not one or several students waiting their turn. Students are constantly challenged at their own pace to move to the next level. Higher quality, hence higher standards. That's what the Olympic ideal is all about setting higher goals/standards to achieve excellence. The public views anything connected to the Olympics with a higher standard, the best, and excellence. We can exceed the high expectations the public has for us.
We develop confidence beyond the swimming pool by providing specific, consistent, and encouraging feedback to help all abilities progress to the next level.  Provide a distinct reward program offering incentives for children to be recognized for their hard work.  Develop a repeatable process where children learn how their attitudes, actions and behaviors impact their confidence beyond the swimming pool
We are "process" oriented rather than "outcome" oriented. We focus on the "skills to be taught" for that level rather than the "Advancement Goals". Confidence is built one brick/step at a time.  My challenge is to prepare the coach so they can react quickly in a positive manner (feel confident) to teaching a specific swim skill. As a coach you know what to do to "make an adjustment" to fit the individual's need. Students & parents want to see the coach act with confidence. Teach each skill with confidence. Consistency will come from "technique critique" where lead coaches do a quick evaluation.
The quality of instruction that is second to none. Instructors treat their students & parents – with respect! Offering praise, encouragement, suggestions on how they can improve i.e. homework – if they practice drills at home it has been proven the student will master a skill, like breathing, twice as fast in the water. Communication with parents through lead coach – must be open keeping parents informed – offering a status update on their level of progression.
Salary: $18.00 – $25.00/hour
with Kiefer Swim Products / Adolph Kiefer & Associates
Kiefer Swim Products (Adolph Kiefer & Associates) is in the midst of a period of tremendous growth. We are seeking enthusiastic, self-starters to join our sales team with the responsibility of promoting and growing our team business.
Vertical market segments include high schools, swim teams, swim clubs and country clubs. This role requires a strong passion and understanding of aquatics. You must be independently motivated with a strong drive to succeed. This position requires freedom to travel domestically as needed. Only those with friendly and outgoing personalities should apply.
Position is based in Zion, Illinois. Bring your team player attitude and competitive nature to Kiefer and start making a difference!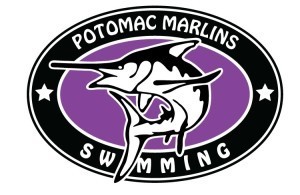 with Potomac Marlins Swim Team
***This position has been filled. It is no longer available***
Primary Site Coach –
Head Senior/National Coach
Potomac Marlins Swim Team (PVS)
Central Park Aquatic Center – Manassas VA
Job Description:
The Potomac Marlins are a coach owned and operated, multi-facility USA Swimming program entering our 24th season with a current membership of 650 swimmers. We are seeking a highly energetic, enthusiastic and inspirational coach to head our newly acquired Central Park Aquatic Center (CPAC) Manassas VA area program (currently 125 swimmers). The 8 lane competition pool and adjacent 5 lane lesson pool at the CPAC facility were designed and built specifically for the swim team use providing exclusive access potential throughout the weekly/daily schedule.
Current season Short Course hours (Sept.- May)
• Weekday morning hours 4:30- 6:15 a.m. (M-T-TH-F)
• Saturdays 6:00-9:30 a.m.
• Weekday afternoons 3:30- 6:00/7:00 p.m.
Summer hours TBD (weekday mornings and some afternoons)
Must be able to start no later than October 1, 2015 (sooner preferred)
Qualifications:
• 10+ years Head Coach experience (preferred).
• ASCA 4 or higher (preferred)
• Former accomplished swimmer with personal swimming background (preferred).
• Current Certification requirements per USAS standards (CPR, First Aid, Swim Coaches safety, Clear background screen, Clear Social Media check, Passing Athlete Protection Course).
• Proficiency with Team Unify and Hytek software.
• Must have excellent skills in Stroke Technique Instruction and correction.
• Excellent inter-personnel and communications skills (verbal & written). Positive demeanor and approachable. Strong Leadership, Organizational and Managerial Skills
• Pool Operators License (Must be willing to get within 3 months of start date if not current. Team covers cost.)
Responsibilities & Expectations:
• Represent Potomac Marlins in a professional and mature manner at all times.
• Strive to be a positive ROLE MODEL for all Potomac Marlins swimmers.
• Coordinate with Team's Head Coach/owner to develop seasonal training plan for all practice groups. Responsible for writing workouts and running National/Senior/Age Group workout groups within the philosophy of the program.
• Attending all swim meets in which swimmers from personal practice groups are attending. (Not to exceed two meets per month).
• Reasonable expectation of office hours for necessary weekly administrative work. (Office space available at CPAC facility).
• Participate in all staff meetings as required by Head Coach/owner.
• Monthly/weekly/daily communications with Member families and Owners as necessary.
• Supervise and mentor CPAC coaching staff.
• Assist owners with seasonal staff review.
• Running monthly CPAC Site Staff meetings in coordination with Head Coach/owner.
• Coordinate CPAC Swim Meet staffing for each meet in conjunction with Hea Coach.
• Responsible for CPAC Meet Entries (review and approving) for facility. Coordinate with Head Coach regarding Meet Entry process and post meet review of CPAC swimmer meet results.
• Meet set-up and take-down assistance for Hosted/sponsored meets as required by Head coach.
• Attendance at annual awards ceremony and team events functions.
• Provide Goal meetings with athletes as necessary.
• Play an active role in recruiting activities in conjunction with the owners throughout the year.
• Assist Owners with Marketing and Promotion.
• Participation and input assistance to owners with hiring of new staff members.
• Dealing with disciplinary issues per team policies and in coordination with Head Coach/Owners.
• Monitoring daily practice attendance.
• Coordinate and implement dryland program at the CPAC facility for eligible swimmers and over see program with the designated dryland coach.
• Maintain education within the sport.
Salary:
• $50-60 K / year pending experience.
• Potential for additional income from related lessons, events and clinics at the CPAC facility.
• Travel meet expenses, certifications, outfitting and coach education expenses covered by team.
• Vacation time flexible and in accordance with standard swimmer break periods ( Holidays, Spring Break, Summer August Break)
• $500/3 years coach education credit for attending seminars and events.
We are also seeking Mid and Entry Level assistant coaches ($20-25/hr.) for Age Group and Developmental programs.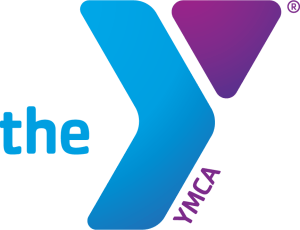 with La Crosse Area Family YMCA
The La Crosse Area Family YMCA is currently seeking a Head Swim Team Coach for our competitive swim team consisting of 200+ swimmers.
Candidate must be energetic, professional, organized, and have the ability to develop and grow participants, staff, volunteers and a parent committee.
The Head Swim Team Coach will be responsible for all aspects of the team including recruitment, staffing, swimmer and coach development, budget management, fundraising, and website management.
This is a full time exempt position working 40+ hours per week (including nights for practices and weekends for meets) and includes a full benefits & relocation package along with a free family Y membership.
Candidates must have a Bachelor's degree in recreation, physical education, sports management or related field; Lifeguard Certifications, CPR First Aid and AED; strong interpersonal & communication skills; programming & supervisory experience is a plus; self-motivated, self-directed, and flexibility is a must.
Qualified and interested candidates can submit a cover letter and resume to Jackie Ripp, Human Resources Director to [email protected] by Friday, September 4, 2015.
with Foothill Aquasharks Swim Team
The Foothill Aquasharks Swim Team (FAST) is currently seeking a Part-Time swim coach for our SPLASH swim program.  SPLASH is a program for beginning swimmers who wish to participate in a year round team environment but receive swimming instruction with the ability to prepare them for competitive age group swimming.  FAST is a year round USA swimming team that encompasses all levels swimming from beginner to the senior/national level.
Qualifications
Current USA swimming coaching certification and must be wiling to go in the water with swimmers.  Attendance at swim meets is not required.
Candidates must be able to communicate effectively with parents, swimmers and other coaches.
CPR And First Aid (Red Cross)
Water Safety instructor
Competitive Swimming experience
Coaching Experience (younger age)
About Foothill Aqua Sharks Swim Team
The Foothill Aqua Sharks Swim Team offers training and competitive opportunities for swimmers of all abilities through USA Swimming. Our focus is to provide swimmers with a platform to continually enhance technique and efficiency while achieving short term and long term goals. FAST is dedicated to providing an enjoyable environment for building sportsmanship, character, friendships and health. Our Team is a competitive minded non-profit organization that works passionately to inspire swimmers. FAST is dependent on family participation, a qualified and focused coaching staff, and a dedicated Board of Directors in our pursuit of excellence. Our swimmers will acquire life enhancing attributes such as integrity, discipline, dedication and teamwork, through the process of striving to be the best they can be.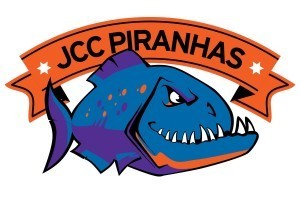 with JCC Piranhas Swim Team – Austin Texas
JCC Piranhas Swim Team – Austin Texas
Head Coach
The JCC Piranhas Swim Team is seeking Head Coach who is positive, enthusiastic, and career-oriented to join our Aquatics team. We are 150+ swimmers strong in the summer and looking to be 60-80 swimmers for short course winter. We train outdoors in an 8 lane 25 yard heated pool with covers.
The Head Coach is responsible for the overall coordination and season planning of the swim team. This includes pre-season, summer and post season (short and long course) including swim meets for both Summer League swimming and year round. This position will include maintaining a safe and educational environment at all times for children enrolled on the swim team. The Head Coach is in charge of designing the workout structure for the program, as well as working with the Aquatics Director and Aquatics Safety Manager to maintain adequate staff on deck for supervision and instruction of the swimmers. The Head Coach is also responsible for coordinating with its current swim team league(s) and ensuring that the JCC team is up to date with their requirements.
Essential Functions
Develop and maintain swim team workouts.
Consult with the Aquatics Director and Aquatics Safety Manager to maintain a proper schedule and staff.
Communicate on a regular basis with the Aquatics Director regarding any equipment needs, purchases or items necessary for the program.
Communicate with swim team parents on a regular basis at workouts, swim meets and through regular email correspondence (Team Unify and or Swimtopia).
Adhere to the Piranhas budget per staffing, purchases and consult with the Aquatics Director for any swim team expenses prior to purchase.
Job Requirements
ASCA Level 3 (preferred)
Possess excellent knowledge of the technical and training aspects of competitive swimming with proven record of excellent swimmer progression
Able to communicate extremely well with parents and swimmers
A contagious, enthusiastic attitude and ability to motivate swimmers to achieve their best
Ability to work independently and in a team environment
Must pass all appropriate background checks
All certifications current and in good standing with USA Swimming
CPR/AED/First Aid Certified
American Red Cross Lifeguard Certification (preferred)
Background in USS competitive swimming (preferred)
Ability to lift/carry up to 50 lbs in short distances
Ability to work extended hours outdoors in high and occasionally low temperatures
Work Schedule and Compensation
Schedule is based on department needs, programs and events. Work place will be split from our office and from your home/remote office and a team computer will be provided. The compensation is determined by candidate qualifications and experience (other opportunities to supplement income via private instruction and Master's coaching).
Interested candidates should send cover letter, resume, and 3 references to: Aquatics Director JSchmidt at [email protected]
with DePauw
DePauw University invites applications for the position of Part-Time Assistant Men's Swimming Coach.  DePauw University, a member of the North Coast Athletic Conference and Division III NCAA, is seeking an outstanding candidate for a Part Time Assistant Men's Swimming Coach.  The successful candidate will report to the head coach, and will assist in all areas required to run a Division III program.   The ideal candidate will be actively involved in the recruiting of student athletes, and day to day operations of the DePauw University Men's swimming program.  This position includes hourly salary.  The anticipated start date is as soon as possible.
The men's program has a long tradition of competing at the NCAA championships and finished 11 in 2015.
The candidate will have an opportunity to earn a Masters Degree
 DePauw University is a nationally regarded, residential liberal arts institution located in the beautiful Greencastle, Indiana.  Situated approximately 45 minutes west of Indianapolis, we are easy driving distance from the Indianapolis airport, as well as the city.
Education:
Bachelor's degree required.
Skills and Qualifications:
Previous coaching experience on the high school, club, or college level in swimming. Valid driver's license. Working knowledge of computers, including word processing, excel, and google documents. Excellent communication skills, both written and oral. High energy level. Desire to work with young adults. Ability to effectively promote DePauw University and athletic experience. Ability to act as a mature role model for young adults. Ability to recruit student-athletes. Well-developed interpersonal skills; ability to get along well with diverse personalities; tactful, mature, and flexible. Well organized. The candidate will be required to have or get, plus maintain CPR and First Aid Certification.  Red Cross certification as a lifeguard preferred
Send resume and cover letter to Adam Cohen Men's swimming Coach DePauw University – [email protected]
with Hershey Aquatic Club
The Hershey Aquatic Club (HAC) is a highly respected and competitive 170 + member Silver Level 1 competitive swimming program, located in Hershey, PA, and is seeking an enthusiastic and dedicated assistant swim coach. HAC primarily competes in USA Swimming in Middle Atlantic swim meets in addition to local league meets in Central Pennsylvania. The club also participates in USA Swimming meets at the Olympic Trials, Nationals, Junior Nationals, Sectionals, Zones and Junior Olympics levels.
The interested applicants must have prior swim coach experience, willingness to coach under the philosophy of the HAC head coach, strong motivational and communication skills, and the desire to implement new coaching techniques acquired via coaching education.
The applicant would be supervising middle school age swimmers, and must be available in the fall/winter between the hours 5:00-8:00 p.m., M-F and in the summer between the hours of 9:00 a.m.-12:00 p.m. Weekend availability (average of 1-2 monthly) to coach meets is also required. The applicant must be certified or obtain certifications in CPR, First Aid (Safety Training for Swim Coaches), and be a USA/ASCA Coaching Member (or be willing to attain this status).
Salary would commensurate with prior coaching experience.
Interested applicants should send cover letter, resume, and references to Michael Drexler; Hershey Aquatic Club Vice-President at [email protected]
Job Duties
1. Provide competitive swimming instruction to beginning members of the Hershey Aquatic Club Swim Team – Developmental training group (Ages 10-14)
2. Provide personal and social development for lifetime skills
3. Develop and improve the technical and physical skills of swimmers
4. Provide a fun and enjoyable environment
5. Orient young people to competition
6. Communicate and correspond with swim team parents regarding practices schedules, meets, and team events
7. Attend swim meets and team events
8. Assist in program administration
About Hershey Aquatic Club
Our team is a year round competitive swim team offering high quality professional coaching and technique instruction for all ages and abilities. The goal of our team is to provide every member an opportunity to improve swimming skills and achieve success at his or her level of ability, from novice to international competitor.
All of our coaches are members of the American Swimming Coaches Association and have access to the most comprehensive training and certification programs for youth coaches of any sport in the United States. These programs provide assurances that the time children spend swimming will be quality time.
We are a nonprofit club run by an elected Board of Directors which meets each month. All members are welcome at each meeting and are encouraged to be involved in team activities and fundraisers.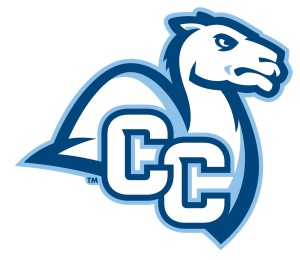 with Connecticut College
Assistant Coach – Men's and Women's Swimming – Connecticut College
Connecticut College, a highly selective private liberal arts college in New London, Connecticut, and a member of the New England Small College Athletic Conference (NESCAC), is accepting applications for the position of Assistant Coach of Men's and Women's Swimming.
This is an academic year appointment with responsibilities beginning September 1, 2015.
Primary responsibilities involve assisting the head coach with all facets of a highly competitive NCAA Division III men's and women's swimming program, including coaching, recruitment, and administrative duties for the men's and women's swimming program.
Compensation in addition to pay includes a limited College meal plan and the opportunity to enroll in up to 3 courses at Connecticut College per semester at no charge if accepted as a Special Day Student.
Review of candidates will begin immediately. Thorough applicant t credentialing, including criminal records check will be conducted on the selected applicant. Please forward resume, cover letter, and 3 professional references to [email protected] (include full name and SWIM in the subject line).
Connecticut College is committed to creating a vibrant community enriched by diverse perspectives, talents, and experiences. WE encourage applicants from candidates who share this commitment and will contribute to the diversity of our college community, especially members of historically under-represented groups. AA/EOE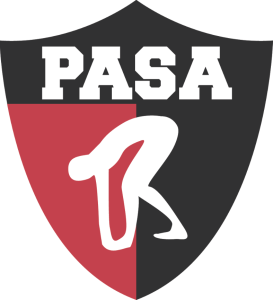 with Palo Alto Stanford Aquatics
Palo Alto Stanford Aquatics (Stanford Campus Site) is a comprehensive swim program that offers something for everyone, from the beginner swimmer to the world-class athlete.
PASA-Stanford Campus is seeking a year-round lead Developmental Coach.
The SCRA Developmental programs are comprised of swimmers ages 6 – 18 who range from novice level to competing locally. The position includes approximately 16 hours of on deck coaching and could be expanded to include additional hours teaching lessons for adults and developmental swimmers. Hours are generally 2:30 – 6:30 PM, Monday – Thursday. There are no weekend coaching requirements. Based on candidate interest, the position could be expanded to include additional coaching or teaching hours.
The lead Developmental Coach will work under the direction of and closely with the Aquatics Director.
Desired Qualifications:
– Coaching and swimming experience at year-round or recreational level
– Strong communication and organizational skills
– Desire & passion for developing individuals of all ages
– Enthusiastic and highly motivated team player
Our main pool and offices are located on the Stanford University Campus. Our team utilizes multiple facilities in the area. Staff members are employed by Stanford University. Compensation is competitive.
To learn more about the team, please visit www.scraswimming.com.
Please send a cover letter, resume, and references to Aquatics Director Laura Mitchell at [email protected].
with Wheaton College
The assistant swimming & diving coach will assist the head swimming & diving coach in all efforts to recruit and retain qualified student-athletes to compete for the swimming & diving program at Wheaton College (Massachusetts). The successful candidate must possess the knowledge to; assist in the evaluation and recruitment of qualified student-athletes, assist in the organization of team practices in preparation for competitions and championships, assist in all fundraising initiatives for the swimming & diving program, serve as a game manager for varsity sport competitions outside of the swimming & diving season, comply with all NCAA, NEWMAC and Wheaton College rules and regulations and serve in administrative capacity as needed and directed by the head swimming & diving coach and the Director of Athletics & Recreation.
1.Assist the head coach in preparing the swimming & diving team for a full intercollegiate varsity season.
2.Travel locally, regionally and nationally to identify prospective student-athletes and assist the head coach in all aspects of the recruiting process.
3.Assist the head coach in developing and managing swimming & diving operating, recruiting and fundraising budgets.
4.Assist the head coach in organizing and conducting practices and managing all in-game operations.
5.Travel locally, regionally and nationally for any regular-season contests, championships, conference and/or national meetings, fund raising, alumnae/i and community events.
6.Assist the head coach in student-athlete academic progress and be available for consultation and support for all student-athletes.
7.Assist in team equipment and uniform and gear purchases.
8.Serve as a game administrator for fall and spring varsity contests.
9.Serve on department and campus-wide committees as requested, as well as other duties as assigned by the head swimming & diving coach and the Director of Athletics & Recreation.
SUPERVISORY RESPONSIBILITIES: Oversight of student manager and/or recruiting assistant.
Education/Experiences:
Bachelor's degree required, collegiate or high school coaching experience preferred. Collegiate playing experience preferred. Successful candidate must be First Aid and CPR certified
Licenses:
Current and valid driver's license required and successful completion and maintain Wheaton's College Van License A.
Other Preferences:
The candidate must be able to work independently and have the ability to work evenings and weekends from September through May to accomplish the tasks necessary for success in this field.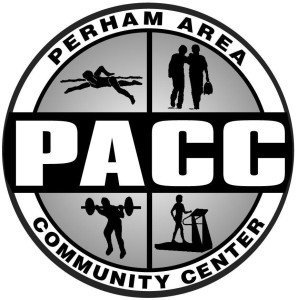 with Perham Area Community Center
Aquatics and Fitness Director
Perham Area Community Center
Location: Perham, MN
Job Description
Under the guidance of the Executive Director, the Aquatic/Fitness Director shall be responsible for the total development, supervision, and administration of the Aquatic and Fitness Departments at the Perham Area Community Center in order to implement safe and high quality programming and activities within the facility.
Qualifications
The incumbent must effectively lead and manage the individuals, resources, and programs of the departments while fulfilling a critical team player role. A related 4-year college degree is required plus 12 months of related experience. Current American Red Cross aquatics certifications including lifeguarding and WSI are required within 60 days of hire. Proficiency is required in Microsoft Office programs including Word, Publisher, Excel, Outlook, and Power Point.
Compensation Position is exempt salaried, $32,000.00-$42,000.00, depending upon experience and qualifications. A full-time benefits package is included. A minimum of 40 hours per week are required, generally days M-F. Position may also require work in evenings, in early mornings, and on weekends.
Submit a cover letter, resume, and contact information for 3 professional and 2 personal references. Mail to: Perham Area Community Center, 620 Third Avenue SE, Perham, MN, 56573 or e-mail to [email protected].
Essential Functions
Aquatics Department Essential Functions: 1. Recruits, trains, supervises, evaluates, and appropriately recognizes Aquatics Program Department employees and volunteers. Maintains a organized system for tracking and maintaining staff certifications.
Develops and implements quality Aquatic Program. This includes but is not necessarily limited to group swim lessons, individual swim lessons, and water fitness.
Focuses department activities based on community needs as determined by the board of directors and executive director.
Develops and coordinates staff training events for lifeguarding, instructors, and special events. Regularly attends facility-wide staff trainings and weekly staff meetings.
Coordinates marketing and publicity activities of the Aquatic Department with support from the Executive Director.
Builds relationships with area schools, day care centers, retirement communities, and similar agencies to encourage membership growth for our programs.  Builds and maintains effective working relationships with Perham area as our partner.
Develops, implements, reviews, and evaluates the enrollment, programs, services, and operation of the department and communicates findings with the Executive Director to create additional efficiencies.
Attends and participates in all staff meetings as required.
Fitness Department Essential Functions: 1. Recruits, trains, supervises, evaluates, and appropriately recognizes Fitness Program Department employees and volunteers.
Develops and implements quality fitness department activities including fitness classes, special events, and guest speakers.
Focuses department activities based on community needs as determined by the board of directors and executive director.
Develops and coordinates staff meetings and trainings for fitness staff.
Coordinates marketing and publicity activities of the Fitness Department with support from the Executive Director.
Develops and monitors fitness area environment and maintains accurate program records and schedules.
Builds relationships with area schools and similar agencies to encourage membership growth and participation for our programs.
Develops, implements, reviews, and evaluates the enrollment, programs, services, and operation of the department and communicates findings with the Executive Director to create additional efficiencies.
Attends and participates in all staff meetings as required.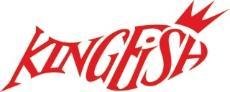 with Kingfish Swimming
Kingfish Swimming in Massachusetts.  Brand new pool opening in Medfield.  Indoor/outdoor 25 yard 8 lane pool attached to a state of the art workout club, pub, and spa.  Please send resume to [email protected]  It will be our third location.  We have over 200 swimmers currently and are a team with swimmers all the way up to the national level.  Salary will be incentivized with membership growth.
with Greenwood Athletic and Tennis Club
*******THIS POSITION HAS BEEN FILLED********
Greenwood Athletic and Tennis Club is seeking an Assistant Swim Team Coach.
Under the direction of the Head Coach, the Assistant Coach is responsible for all aspects of coaching assigned age groups of the Greenwood Tiger Sharks (GTS) Swim Team program, including on-deck and at meets.
This is a full-time position, including on-deck practices, administrative hours each week and meet coaching.
QUALIFICATIONS
American Swim Coaches Association (ASCA) Certification – Level 2 or above preferred
Minimum two years' experience in a competitive swim coach position preferred
Bachelor's degree in health and recreation, physical education or related field preferred
Annual registration with USA Swimming
Coaches Safety Training and annual CPR and AED certification required
First Aid certification preferred
Ability to conduct swim lessons and perform water rescue
Effective presentation, teaching, communication and customer service skills
Effective marketing and organizational skills
Good interpersonal skills and organizational skills
Demonstrate a healthy lifestyle through maintaining and /or improving a commitment to good health and a priority and integrity for physical fitness (i.e., non-smoker, exercise regularly, etc.)
RESPONSIBILITIES
Exemplify the structure, philosophy and direction of the GTS Swim Team program, including Department Conduct Guidelines
Implement annual action plan for swim team program; set goals with Head Coach
Develop and implement group/individual goals for assigned age group(s)
Attend all meets, evaluate races and re-evaluate training/goals for group/individuals accordingly
Will require early morning, evening and weekend hours
Design, implement and participate in group team building activities – coaches and swimmers
Adhere to practice schedules, meet schedule and training program design with input from GTS coaching staff
Complete meet entries for age groups as needed; know requirements and act with integrity
Coordinate travel accommodations for the team when necessary; supervise swimmers and staff according to USA Swimming Meet Protocol, Team Trip Rules
Coordinate with other coaches to ensure a seamless transition when swimmers advance to the next group
Develop and implement group and individual goals for each assigned age group
Evaluate individual swimmers performance in meets and re-evaluate training/goals for group/individuals accordingly
Collaborate with Head Coach to design all printed materials (i.e. brochures, flyers, Pulse newsletter, posters) related to department promotion; update supply of promotional materials throughout the club
Contribute to content of GTS team newsletter
Submit website updates to Head Coach
Develop and implement marketing strategies to promote and advertise the program, within Colorado Swimming and nationally
Respond to member/parent/swimmer comment forms, phone calls and e-mails within 24 hours of receiving
Assist in locker room management during peak pool usage times
Assist swimmers with planning and applying for college, and attend National Signing Day as needed
Meet with Head Coach and age group coaching staff monthly
Carry out facility operations, policies and procedures
Participate in club-wide events whenever possible (i.e. Member Appreciation Events)
About Greenwood Athletic and Tennis Club
Located in the heart of the Denver Tech Center in Greenwood Village, Colorado, Greenwood Athletic and Tennis Club provides a truly unique fitness experience. This expansive 153,000-square-foot athletic and tennis club is Denver's premiere full service health club offering over 125 group exercise classes per week including Spinning®, Les Mills' BodyPump™ and BodyStep™, Pilates mat, Thermal Yoga® and many other classes. The tennis facilities include seven indoor clay tennis courts and five outdoor hard courts. Aquatic facilities include an 8-lane, 25 meter indoor lap pool, a seasonal outdoor Splash pool for the kids, a seasonal adult lounging pool, and all year outdoor 6-lane, 25 meter lap pool with heated decks and aquatic locker rooms. With gorgeous mountain views and a friendly, caring staff, Greenwood Athletic and Tennis Club provides not just a fitness experience, but "The Best Part of Your Day!"®
with Greenwood Athletic and Tennis Club
Greenwood Athletic and Tennis Club is seeking a Developmental Swim Team Coach. Under the direction of the Head Coach and Assistant Coach, the Developmental Coach is responsible for all aspects of coaching assigned age groups of the Greenwood Tiger Sharks (GTS) Swim Team program, including on-deck and at meets.
This is a part-time position, averaging 10-12 hours of practices per week and occasional meet coaching.
QUALIFICATIONS
American Swim Coaches Association (ASCA) Certification – Level 2 or above preferred
Minimum two years' experience in a competitive swim coach position preferred
Bachelor's degree in health and recreation, physical education or related field preferred
Annual registration with USA Swimming
Coaches Safety Training and annual CPR and AED certification required
First Aid certification preferred
Ability to conduct swim lessons and perform water rescue
Effective presentation, teaching, communication and customer service skills
Effective marketing and organizational skills
Good interpersonal skills and organizational skills
Demonstrate a healthy lifestyle through maintaining and /or improving a commitment to good health and a priority and integrity for physical fitness (i.e., non-smoker, exercise regularly, etc.)
RESPONSIBILITIES
Exemplify the structure, philosophy and direction of the GTS Swim Team program, including Department Conduct Guidelines
Implement annual action plan for swim team program; set goals with Head Coach and Assistant Coach
Develop and implement group/individual goals for assigned age group(s)
Attend all required meets, evaluate races and re-evaluate training/goals for group/individuals accordingly
Will require early morning, evening and weekend hours
Design, implement and participate in group team building activities – coaches and swimmers
Adhere to practice schedules, meet schedule and training program design with input from GTS coaching staff
Complete meet entries for age groups as needed; know requirements and act with integrity
Coordinate travel accommodations for the team when necessary; supervise swimmers and staff according to USA Swimming Meet Protocol, Team Trip Rules
Coordinate with other coaches to ensure a seamless transition when swimmers advance to the next group
Develop and implement group and individual goals for each assigned age group
Evaluate individual swimmers performance in meets and re-evaluate training/goals for group/individuals accordingly
Collaborate with Head Coach to design all printed materials (i.e. brochures, flyers, Pulse newsletter, posters) related to department promotion; update supply of promotional materials throughout the club
Contribute to content of GTS team newsletter
Submit website updates to Head Coach
Develop and implement marketing strategies to promote and advertise the program, within Colorado Swimming and nationally
Respond to member/parent/swimmer comment forms, phone calls and e-mails within 24 hours of receiving
Assist in locker room management during peak pool usage times
Assist swimmers with planning and applying for college, and attend National Signing Day as needed
Meet with Head Coach / Assistant Coach weekly
Carry out facility operations, policies and procedures
Participate in club-wide events whenever possible (i.e. Member Appreciation Events)
About Greenwood Athletic and Tennis Club
Located in the heart of the Denver Tech Center in Greenwood Village, Colorado, Greenwood Athletic and Tennis Club provides a truly unique fitness experience. This expansive 153,000-square-foot athletic and tennis club is Denver's premiere full service health club offering over 125 group exercise classes per week including Spinning®, Les Mills' BodyPump™ and BodyStep™, Pilates mat, Thermal Yoga® and many other classes. The tennis facilities include seven indoor clay tennis courts and five outdoor hard courts. Aquatic facilities include an 8-lane, 25 meter indoor lap pool, a seasonal outdoor Splash pool for the kids, a seasonal adult lounging pool, and all year outdoor 6-lane, 25 meter lap pool with heated decks and aquatic locker rooms. With gorgeous mountain views and a friendly, caring staff, Greenwood Athletic and Tennis Club provides not just a fitness experience, but "The Best Part of Your Day!"®