with WAVES Bloomington-Normal Y Swim Team
****THIS POSITION HAS BEEN FILLED******
Waves Swimming is hiring a lead Age Group Coach
If you're the right person, this is a rare opportunity to advance your career in coaching.  If you know you are good, and you just need the right situation in which to prove it, then you will want to take a close look at this position.
We're a small team that can't pay much.  But there is another reason why you want this job, and it's more important for your long term success as a high level coach.  What we CAN do is provide the right person with the support and a situation they have been looking for to show the world how good a coach they really are.
You will be working with our elite age groupers and developing younger swimmers who are here because they want to get to higher levels.  Your Junior squad currently has a National Junior Team member, swimmers ranked in the National Age Top 10, and others with senior Sectional cuts.
And there are more who just want to get to Age Group Champs.  What they ALL have in common is they need someone to help them learn how to get to higher levels.  Not all coaches can do that.  And that's why parents bring their swimmers to the WAVES.   Our coaches teach everyone the tools they need to build achievement-confidence through the sport of competitive swimming.
Our team culture and squad culture is already established for high level achievement.  Our swimmers show up every day ready to learn and work.  Team parents are here because they support our team philosophy.
The Waves team is one of the best in the nation, honored as Silver Medal in the National Club Excellence Program in 7 of the past 11 years.  We know how to develop fast swimmers, and we do it in a fun and challenging manner.  Our swimmers stay in the sport and they go on to achieve at even higher levels in the later years of their career.
We are located in Bloomington, Illinois, and a program of the Bloomington-Normal YMCA.  The WAVES are one of very few teams located in the Central Zone with a National/International orientation.  We believe this benefits ALL our swimmers.  Our track record of success is evidence of that philosophy.
This job is a good opportunity for someone who wants to prove they can develop swimmers, while being mentored on how to do that to enhance long term success for the athlete.  You will be coaching our age groupers, including the elite level, and will be working closely with our other age group coaches.
We provide an environment of support for coaching and swimming excellence.  If this is what you need to develop, thrive, and prove yourself, then this could be the right place for you.
Traits required to be successful in this position: good with children, coach is active in workout, good at coaching technique and wants to  get even better, can run efficient workouts, can positively inspire athletes effort to push limits on challenging sets.  The coach we hire for this position must coach the entire pool, helping all swimmers develop their ability, not just the super talents.  This is a TEACHING job!
Our swimmers show up for practice.  Their parents come to us for our active learning environment where we give children the encouragement, guidance and specific tools they can use to develop their ability.
WAVES Bloomington-Normal Y Swim Team currently has 65 team members.  Long term stability is provided by our coaching staff, the YMCA, and parent support for our consistent team philosophy.  You will report to the Director of Competitive Swimming and Aquatics, an ASCA Level 5 coach who has led the team for the past 18 years.  Other current and recent members of our coaching staff average eight years of coaching with the team.
Two of our former WAVES coaches have gone on to Head Coaching positions as their next job.  Former WAVES swimmers are currently coaching with college, club, or Y teams.  One of our former swimmers serves on USA Swimming national committees.
We currently have two Olympic Trials qualifiers; three National Junior Team members, two competed in Singapore at the 2015 FINA World Junior Championships and another will compete in Holland at the 2016 FINA World Junior Open Water Championships.  All our 15-older swimmers currently have Sectional cuts.  Since 2002 our team has developed 11 USA Swimming summer Nationals competitors, one FINA World Championships competitor, one National Team member, one American Record holder, four NCAA D-1 All Americans in individual events, two National Age Group Record holders, and over 200 USA Swimming National Age Top 10 performances.  We take pride in the number of Scholastic All-Americans on our team each year.
During the school year we train in two 6-lane 25 yard pools.  In the summer we also use two outdoor pools, a 6-lane 50 meter and a 6-lane 25 meter.  Year round the Junior squad does dryland on the pool deck, and runs outdoors if good weather, indoors if not.  The age groupers train primarily at the Bloomington-Normal YMCA year round.  Our YMCA is entering the final preliminary stages leading up to building a new YMCA with emphasis on the aquatics center.
My goal is to have the right person on deck by the start of the new season in mid-August.  Earlier start is possible.  Rate of pay based on qualifications.  Additional income opportunities may be available within the YMCA.  Pursuit of advanced degrees is possible locally through Illinois State University.  If you are responding to this posting, it is not because of the amount of pay, it will be due to your seeing and understanding what most teams can't offer.  Your primary reason for joining us is due to recognizing this rare opportunity we offer to your professional development.  In all of our sport, there are not many situations this good for an ambitious coach to prove themselves and grow.
Send me a note explaining how you can help our swimmers.  What will you bring to the team?  What are you looking to learn? Tell me about your competitive swimming and/or coaching experiences with references.   I want to fill this position ASAP.
I'm looking forward to hearing from you.  Write to me at: [email protected].
You can learn more about us at www.bnywaves.org.
with YMCA Central Florida
A unique opportunity to work with the best in Aquatics, Rowdy Gaines a three time Olympic gold medalist and member of the International Swimming Hall of Fame has joined the YMCA of Central Florida as the Vice President of Aquatics. He is transforming the Aquatics program in our Association for the future.
Under the direction of the Vice President of Aquatics, the Association Head Swim Coach provides leadership and management of all Family Center swim team programming within the Association. The Association Head Swim Coach works with Family Center Vice Presidents, Executive Directors and Aquatics Directors to develop and execute swim team programs, thereby achieving strategic goals of increasing swim team programming and participation throughout our communities.
JOB RESPONSIBILITIES
DEVELOP AND GROW PROGRAM PARTICIPATION:
Develop programming and training to build a high caliber Association swim team organization with a goal of achieving local, regional, and national recognition levels.
Create and implement swim team programs and training plans with an effort to allow participants to follow a continuum from youth to adult swim team participation.
Oversee seasonal progression of athletes and monitor phases of development with individual swimmers, taking into consideration cognitive, behavioral and motor skill development.
Plan and execute competitive aquatic events at Family Centers across the Association. Recruit top coaches, athletes and former athletes to participate in and assist with Association sponsored clinics and events.
Plan each season's meet and travel schedule consistent with the needs of the team, individual training groups, and athletes and their families.
Manage swim team travel arrangements, including creating and managing the travel budget, transportation and lodging, selection of chaperones, and supervision of staff.
ESTABLISH AND IMPLEMENT A PROGRAM PLAN:
Ensure proper implementation of swim team schedules and procedures to provide maximum opportunities for program participants/staff connections. Collaborate and work effectively with all departments to achieve desired results.
Identify and employ best practices in systems and technology to support effective management of swim team programming.
Monitor daily operations to adhere to all federal, state, local and YMCA of Central Florida health and safety standards and policies.
PREPARE AND MANAGE THE BUDGET:
Collaborate with the VP of Aquatics, Family Center VPs, Executive Directors & Aquatics Directors to plan and manage the swim team programming budget. Control payroll and department purchasing costs within the budget and financial guidelines.
JOB REQUIREMENTS
Bachelor's degree or equivalent required; sports management, recreation management, or related field of study preferred
American Swimming Coaches Association (ASCA) Level 4 or higher certification required.
Coach in good standing with USA Swimming required.
Minimum of 5 years of progressively responsible experience in staff supervision and leadership preferred, including supervision of multiple locations and/or management level employees.
YMCA Aquatics programming or operations experience a plus.
Experience with swim meet and team management software, such as TeamUnify or HY-TEK, required.
Microsoft Office proficiency required; Oracle experiences a plus.
Current CPR for the Professional Rescuer, AED and First Aid certifications required.
Current Oxygen Administration certification required.
Current Lifeguard certification required. (YMCA Lifeguard certification preferred; Red Cross Lifeguard certification is acceptable, but must receive YMCA certification within 60 days).
SALARY DETAILS
$70,000 – $90,000
COMPANY BENEFITS:
Along with a highly competitive pay structure, the Y of Central Florida provides an excellent working environment and great benefits, including:
Affordable and excellent quality healthcare (medical, dental, vision options)
Long Term Disability provided at no cost to the employee.
12% Employer funded retirement plan after two years of service with immediate vesting and the ability to add additional earnings from first day of employment.
Free YMCA membership for employee, spouse and dependents.
Generous paid time off package.
A challenging and fun work environment with creative, talented and diverse individuals.
with VASA
CANDIDATE HAS BEEN FOUND. JOB POSITION IS NO LONGER OPEN.
Vasa is a leading manufacturer of innovative, premium training equipment used in competitive sports & fitness. We are seeking a Marketing Coordinator to implement the marketing plan and analyze the results. In collaboration with management, the Marketing Coordinator will be responsible for inbound marketing channels, including e-mail, social media, digital advertising, public relations, website & blog management and traditional outbound initiatives.
The marketing coordinator must be skilled in using internet analytic tools (specifically Google Analytics) and will also gather and analyze information about our customers, our markets, and our competitors to assist management in improving the effectiveness of the marketing plan.
The ideal candidate has a degree in marketing, 3-5 years of relevant experience and proven success with inbound and traditional direct marketing. You must be self-directed, highly organized, have excellent verbal and written communication skills, and a friendly personality with a "can do" attitude. It's a big plus to have personal experience in competitive sports, ideally in swimming, triathlon, or paddle sports.
We offer a competitive salary & benefits, plus an informal, friendly and innovative work environment.
with Q Swimwear
THIS POSITION HAS BEEN FILLED.
Q Swimwear, a custom swimwear and apparel line is actively seeking brand/sales representatives to fill positions nationwide. We are looking for motivated individuals with a background in aquatics (swimming, lifestyle, water polo, triathlon, diving) and an eye for unique designs.
Brand representatives will be responsible for helping grow our team products (suits,t-shirts, towels, mesh bags) and in house designed suits (Q Designs) in their respective areas.
with British Swimming
THIS POSITION HAS BEEN FILLED. THE JOB IS NO LONGER OPEN.
The World Class Swimming Programme, the team responsible for driving GB Swimming to Olympic success, has an exciting new opportunity for an experienced professional in the field of élite coaching development to join our programme.
The objective of this new role is to raise coaching performance standards in Britain, which will underpin our World Class Programme goals of achieving medal success at Olympic Games and of establishing a truly world-class cohort of coaches for the next generation of swimmers.
Working with the British head coach and the head of performance pathway, you will design and roll out an innovative élite coach development programme for coaches working in the high performance system. In addition, you will be responsible for designing a coach evaluation tool for use by head coaches of British national squads. The role also involves providing specific needs analyses and devising individualised development plans for key coaches.
You will already have a proven track record in mentoring or developing performance coaches to their full potential. Swimming-specific technical knowledge is not a pre-requisite and professionals with experience in other sports at élite level are welcome to apply. Critical skills and experience include:
•Successful track record in planning and managing performance development programmes within élite sport
•Experience of successful collaborative work in a multi-disciplinary team (coaching, sports science, psychology, sports medicine)
•Excellent leadership and communications skills such as the ability to influence, presents compelling cases for improved practices
•Proven track record in actively seeking new areas of learning and innovations
•Demonstrated track record in establishing positive challenging and inspiring environments
•Exemplary verbal communication and presentation skills
with Synchro Canada
THIS POSITION HAS BEEN FILLED. IT IS NOLONGER OPEN.
Synchro Canada is the national sport governing body for the sport of synchronized swimming in Canada. It is governed by a national volunteer board of directors, and is supported by staff in key business areas and a number of committees. Synchronized swimming is one of Canada's most successful amateur sports, having medalled in most senior world championships and most Olympic Games since 1984. Overall, Synchro is the third best performing sport in Canada according to Sport Canada.
SYNCHRO CANADA IS CURRENTLY SEEKING ITS NEXT CHIEF EXECUTIVE OFFICER.
Reporting to the Board of Directors, the CEO will be responsible for the strategic leadership of the organization and the administration of all services and programs offered by Synchro Canada. The CEO will ensure that the operations of Synchro Canada are managed and aligned to the strategic goals.
As the ideal candidate, you have proven success in leading teams of staff or volunteers in a variety of locations, simultaneously and effectively. You are adept at managing budgets, while delivering a broad spectrum of programs for various constituents. Collaborative and flexible, you are able to balance the demands of multiple stakeholders, and value their importance to the strength of an organization. Your experience and ability in managing change will be highly valuable as CEO. Results oriented, you will be driven to succeed on the international podium, while at the same time being inspired by the achievements at the grassroots level. An ability to communicate effectively, in both official languages is desirable for the role.
It is preferable, but not essential, that the CEO be located in Ottawa.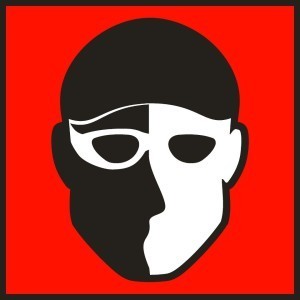 with SwimSwam
THIS POSITION HAS BEEN FILLED. 
SwimSwam.com has grown rapidly since launching March of 2012, and we're striving to meet the demand of our audience.
SwimSwam.com is looking for a reporter with an understanding of the sport, someone who can speak to swimmers, coaches, industry contacts, and can simultaneously continue to build the external audience of swimming.
This job isn't for the faint of heart–there is a significant workload. You will be at the center of the swimming conversation every day. You will be expected to wake up and source swimming news, finding the stories that matter (or are assigned by Editor-in-chief Braden Keith ) and reporting them in a timely matter.
Your title: SwimSwam Senior Reporter
Your pay: negotiable, DOE
We're excited to bring on a new member of the team!
with Greenwood Athletic and Tennis Club
**********THIS POSITION HAS BEEN FILLED*******
Greenwood Athletic and Tennis Club is seeking a Head Swim Team Coach. Under the direction of the Aquatic Coordinator, the Head Coach is responsible for all aspects of coaching assigned age groups of the Greenwood Tiger Sharks (GTS) Swim Team program. Position includes the oversight of all administrative, marketing, budgeting, communication, social and parent volunteer responsibilities.
QUALIFICATIONS
American Swim Coaches Association (ASCA) Certification – Level 3 or above preferred
Minimum two years' experience in a Head Coach position preferred
Bachelor's degree in health and recreation, physical education or related field preferred
Annual registration with USA Swimming
Coaches Safety Training and annual CPR and AED certification required
First Aid certification preferred
Ability to conduct swim lessons and perform water rescue
Effective presentation, teaching, communication and customer service skills
Effective marketing and organizational skills
Good interpersonal skills and organizational skills
Demonstrate a healthy lifestyle through maintaining and /or improving a commitment to good health and a priority and integrity for physical fitness (i.e., non-smoker, exercise regularly, etc.)
RESPONSIBILITIES
Recruit, hire and evaluate all swim team staff and provide on-going training as needed
Schedule coaching staff practice times, office time, requirements for meet attendance and manage coaches time-off requests and substitutions
Provide on-deck leadership during all practices
Will require early morning, evening and weekend hours
Monitor coaches' performance; provide feedback on a regular basis, including annual formal performance evaluations
Familiarize coaching staff with all responsibilities of the GTS Swim Team program and the larger mission of Greenwood Athletic and Tennis Club as a whole
Design and lead the structure, philosophy and direction of the GTS Swim Team program, including annual GTS Team Handbook, Department Conduct Guidelines and Swimmer Code of Conduct
Design training program for each assigned age group; assist coaching staff with designing training programs for their respective age groups
Develop and implement group and individual goals for each assigned age group
Evaluate individual swimmers performance in meets and re-evaluate training/goals for group/individuals accordingly
Develop practice and meet schedules with input from GTS coaching staff
Coordinate facility and staffing needs for dry-land training
Collaborate with GTS coaching staff to complete meet entries for assigned GTS group and other groups as needed
Coordinate travel accommodations for the team when necessary; supervise swimmers and staff at meets according to National/Sectional Meet Protocol and Team Trip Rules
Recruit a seasonal parent representative volunteer for each training group and coordinate effectively to assist with social events, travel and support
Coordinate ordering of and sale of all swim team apparel and any other fundraising activity for the team
Develop and implement marketing strategies to promote and advertise the program, within Colorado Swimming and nationally
Develop and implement annual budget for Greenwood Tiger Sharks and complete and submit monthly variance report
Complete all personnel paperwork as needed, including coaches payroll, and forward to Human Resources
Complete all administrative paperwork, including invoices, A/P, P&L statements for all fundraisers, etc.
Collaborate with GTS coaching staff and Graphics Administrator to design all printed materials (i.e. brochures, flyers, Pulse newsletter, posters) related to department promotion
Oversee production and distribution of weekly or bi-weekly team newsletter; contribute to team information and articles for team newsletter
As needed, update GTS pages of website with assistance from the Director of Marketing and Public Relations
Assist in locker room management during peak pool usage times
Assist swimmers with planning and applying for college, and attend National Signing Day as needed
Meet monthly with Aquatic Coordinator and coaching staff
Carry out facility operations, policies and procedures
Participate in club-wide events whenever possible (i.e. Member Appreciation Events)
About Greenwood Athletic and Tennis Club
Located in the heart of the Denver Tech Center in Greenwood Village, Colorado, Greenwood Athletic and Tennis Club provides a truly unique fitness experience. This expansive 153,000-square-foot athletic and tennis club is Denver's premiere full service health club offering over 125 group exercise classes per week including Spinning®, Les Mills' BodyPump™ and BodyStep™, Pilates mat, Thermal Yoga® and many other classes. The tennis facilities include seven indoor clay tennis courts and five outdoor hard courts. Aquatic facilities include an 8-lane, 25 meter indoor lap pool, a seasonal outdoor Splash pool for the kids, a seasonal adult lounging pool, and all year outdoor 6-lane, 25 meter lap pool with heated decks and aquatic locker rooms. With gorgeous mountain views and a friendly, caring staff, Greenwood Athletic and Tennis Club provides not just a fitness experience, but "The Best Part of Your Day!"®