with University of Massachusetts-Amherst
This position has been filled. It is no longer available.
removed
General Statement of Duties:
Assists the Head Coach with the Women's Swimming Program.
Example of Duties:
Assists Head Coach, Women's Swimming as directed.
Assists in specific areas of coaching as directed by the Head Coach, Women's Swimming.
Assists in on-deck, dry-land, and outdoor practice sessions.
Assists in on-campus recruiting.
Assists in developing, supporting and maintaining an ongoing fundraising thrust for the program and department.
Attends conventions, conferences, clinics, etc. consistent with department policy.
Performs other duties as assigned.
Qualifications
removed
with SwimAtlanta
The position of Head Age Group coach is to serve as the primary age group coach at SwimAtlanta Midway. He/She should have a passion for the sport and an ability to inspire all swimmers at SwimAtlanta to reach their goals. He/she should be able to communicate effectively with parents and swimmers. The Head Age Group coach should have an innovative mindset, be able to coach and develop all levels and ages of this location, design practices appropriate for swimmer 14 & under and senior swimmers, and determine training levels appropriate for the area. Professionalism, maturity, leadership skills, and integrity should be displayed at all times.
Duties:
Running and directing the 14 & Under side of the program.
Attend all meets
Maintain appropriate attendance through the year in all groups.
Covering Practices – will be in charge of finding subs or personally covering groups if a sub is not available.
Ensure all groups are covered (if no other substitute can be found the head age group coach will sub if necessary)
Attend team & LSC coaches meetings
Prepare seasonal meet and practice schedules
Recruiting – Coordinate recruiting from all local summer teams, visiting weekly summer league meets, summer stroke clinics, county meets, etc.
Tryouts – Conduct and coordinate tryouts for the year for all swimmers looking to make the team
Office hours – Maintain 1 – 2 hr/day. The Head Age group coach will return all calls directed toward the team. He/She will also arrange team and parent meetings if necessary.
Aquathon Schedule – will be developed and overseen
Seasonal Clinics – Organize seasonal clinics
Salary
Individually discussed but very competitive salary. Full benefits along with 401k are available.
About SwimAtlanta
SwimAtlanta is recognized nationally as a Gold Medal club swim team. We run a top notch program with top notch coaches. We work hard to create a winning and competitive environment for Olympians to beginning swimmers.
Arena Club Aquatics (ACA) Head Coach and Senior Group Coach to lead and manage the entire competitive swimming program that operates as part of USA Swimming at the Arena Club health club facility in Churchville, Maryland (northeast of Baltimore by 30-40 minutes). The Head coach is responsible for many facets of the program's operation, growth and success, including administration and oversight. Lead and oversee all aquatic programs including but not limited to USA Swim Team, Swim Lesson School, Summer Swim Team and Masters Swim Team.
Hours and Location
This is a full-time position that includes both on-deck hours as well as office hours for program administration and development. On-site office hours will be established with the coaching schedule at the Arena Club to ensure regular contact with other staff members and sufficient time for collaboration.
Duties Include
• Lead, create and implement a training program for an age group, as an example, the Senior group(s).
• Work with the Assistant Coaches to develop the overall philosophy and structure of the ACA Swim programs, USA, Summer, Masters and Swim School.
• Participate in the development of the annual schedule for all ACA swim groups, including practices, meets, and coaching schedules/assignments
• Coach the program's highest level training groups in addition to observing and assisting with other swim groups.
• Supervise and guide assistant swim coaches
• Hiring, firing and evaluating of all assistant swim coaches
• Participate in the management of Arena Club Aquatics program website content, including but not limited to group schedules, program news, team records, athlete awards, etc.,
• Participate in evaluating and supporting ACA's volunteer efforts
• Chair events for the team with assistance from team parent volunteers, and assist in promoting social events to all team members and families
• Assist in all ACA fundraising campaigns, helping to incorporate assistant coaches and all athletes/families; assist in developing fundraising ideas that will be most effective for each age group
• Assist and advise coaches in developing and implementing education programs for both swimmers and parents in the ACA program
• Attend any LCS, Arena Club Administrative and Coaches meeting as needed
• Attend all required staff meeting and training
• Maintain current certifications as required for the position
• Be prepared to recognize and respond effectively to emergency situations, including emergencies that may happen in non-ACA programs
Qualifications
The successful candidate will be career-minded coach who is organized, personable, and able to communicate effectively with parents, young athletes, and co-workers alike. This person must have a strong background in competitive swimming with at least 5 years of coaching experience, and be able to effectively evaluate and implement training philosophies. ASCA Level 3 certification equivalent or higher strongly desired. He/she must be able to provide constructive criticism to assistant staff as needed. The ability to set both individual and program goals and to then develop a path to achieve those goals is crucial to success in this role. Regular email, phone and in-person communication is required, so professional and friendly communication skills are important. Attention to safety and professionalism must be present at all times.
Compensation & Benefits
Salary commensurate with experience; includes medical benefits and 401K. Employees receive membership access to select Arena Club programs for employees and family members.
About Arena Club Aquatics
Arena Club Aquatics is a year round competitive swim team located in northern Harford County, Maryland. ACA competes in the Maryland LSC of USA swimming.
Arena Club Aquatics' mission is to develop and promote excellence in athletes as swimmers and people. Through self-discipline and hard work ACA swimmers will work to attain their highest potential.
ACA offers high quality professional coaching and technique instruction for all ages and abilities. The coaching staff provide a step by step progression to improve swimming skills and achieve success at all levels of ability, from novice to the national competitor.
The coaching staff has many years experience coaching in the Maryland area, as well as at programs across the east coast. Coaches on staff have produced Maryland State qualifiers and champions, All-Maryland qualifiers, YMCA All-Americans, Sectional qualifiers, USA Scholastic All-Americans, USA Top-16 qualifiers, and a Junior National Qualifier. Goal setting and commitment are some of the motivators our staff uses to develop and encourage a lifelong love of swimming.
The Arena Club in Bel Air, Maryland is Harford County's Best Family Fitness Center. With state of the art cardio equipment, our fitness circuit, vast assortment of free weights, unparalleled personal training services, the largest water park in Harford County, Harford County's only warm salt water therapy pool, our elite indoor turf field, over 74 free group fitness classes, top athlete training programs, and numerous kids programs, we have options to meet all of your fitness goals.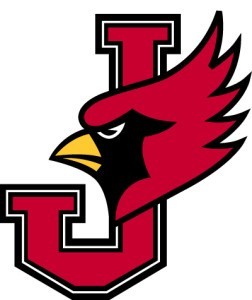 Part-time Assistant Coach – Men's and Women's Swimming
Responsible for assisting the Men's and Women's Swimming Team in all coaching duties during practices and competitions; assisting in recruiting and aiding in event/meet set-up and management.
QUALIFICATIONS
Required include: significant/relevant competitive and/or coaching experience in swimming, CPR & AED certification and a Bachelor's degree. Preferred include: significant collegiate swimming and or coaching experience; knowledge of relevant sports rules and NCAA rules and regulations; and experience in teaching in or managing a swim lessons program.
About William Jewell College
A member of the Great Lakes Valley Conference (GLVC) and the NCAA (Division II), William Jewell College sponsors 20 varsity sports for an undergraduate population of 1070 students. William Jewell College is a private, liberal arts college that is located in Liberty, MO (just north of Kansas City, MO).
with New Canaan Community
New Canaan Community YMCA seeks Associate Competitive Swimming Director/Head Age Group Coach. This is a great opportunity for the right person to join a dynamic and energetic coaching staff and consistently ranked top swim team program in the country. The right person must be passionate, knowledgeable, and energetic, must be ASCA certified minimum level 2 and have the ability to lead a top tier age group program. HOW TO APPLY:
GENERAL FUNCTION
Under the direction of the Competitive Swimming Director, oversees and directs the development of the age group program. This includes maintaining a high level of communication with fellow coaches and swim team parents, running daily practices, planning events (competitive and social), completing swim meet entries, seasonal scheduling, planning program capacities, supervision of the Eight and Under program, supervision of assistant coaches at the age group and 8 and Under levels, building supervision and budget responsibilities. The Assistant Competitive Swimming Director must be able to answer questions pertaining to all levels of the swim team and areas of the YMCA, assist with the operation of all home meets, as well as assist the Competitive Swimming Director in office administration areas related to the swim team as needed. The Associate Competitive Swimming Director/Head Age Group Coach will also assist with the senior and national team practices and administration.
KNOW-HOW
Previous competitive coaching experience/participation is strongly recommended, must be ASCA certified at a minimum of level 2, as well as strong administrative, organizational, and computer skills. Knowledge of Hy-Tek and Team Unify swimming software is preferred. Certifications in the following safety areas: CPR for the Professional Rescuer/AED, Lifeguard Training or Safety Training for the Swim Coaches, and First Aid. Other certifications: YMCA Principles of Competitive Swimming and Diving and USA Swimming Foundations of Coaching. Must successfully complete and pass a USA swimming background check.
PRINCIPAL ACTIVITIES
• Organize and run practices for the Age Group levels.
• Attend weekly coaches meetings.
• Create and execute curriculum and season plan for all age group programming. Oversee developmental coach in creating and implementing a seasonal plan for 8 and Under program and Pre-teams.
• Report to the Competitive Swimming Director on all matters relating to the Age Group and 8 and Under levels. (i.e. assistant coaches, practice schedules, team development, etc.)
• Attend all meets schedule for the Age Group level teams, as well as meets assigned by the Competitive Swimming Director.
• Assist Competitive Swimming Director with senior level practices when needed.
• Reply to phone messages and e-mails in a timely manner (next day or ASAP).
• Develop and assist with the distribution of weekly news updates.
• Assist in website development (photos, meet announcements, team information, etc.)
• Keep all required certifications up to date (CPR, Coaches Safety Training, and First Aid).
• Correspond daily and weekly on matters pertaining swim team.
• Continue personal education related to the sport of swimming.
• Meet with the CSD quarterly to plan for development and monitor progress.
• Attend the YMCA National Championships (Short and Long Course), as well as any other team travel event that requires an extended overnight stay.
• Assist Competitive Swimming Director in developing and maintaining Age Group team budget areas.
• Interact with and assign duties to admin support staff on a regular basis.
• Assist in the supervision and evaluation of part-time coaches.
• Attend all professional staff meetings to keep informed of all activities at the YMCA. Perform weekend "On Call" duty and "Opening/Closing" responsibilities, as determined by procedures.
• Assist in all YMCA activities and special events, as needed, to ensure their success.
• Provide timely annual staff evaluations.
• Perform other duties as designated by the supervisor.
• Job Description may be changed at any time by supervisor.
EFFECT ON END RESULT
Assist in organizing, promoting, and developing an efficient and effective swim team program to encourage enjoyable youth participation and retention.
Salary
Full time Benefits include Medical/Dental; YMCA 12% retirement; 22 vacation days; 8 sick days; 2 personal days; long term disability; life insurance and full YMCA membership and discounts. No relocation reimbursement. Salary Range $36,300-$45,300 commensurate with experience.
Questions? Please contact Michael Ferraro, Competitive Swimming Director, [email protected]wcanaanymca.org or call 203-966-4528, Ext 137.
About New Canaan Community YMCA
The Caiman Swim program consists of 200 plus kids in the community of New Canaan, Connecticut and is located just 40 minutes from New York City.
The New Canaan YMCA is a 501(c)(c3) not-for-profit organization whose mission is to enrich all people in spirit, mind, and body. Our YMCA is committed to providing programs and services that promote youth development, healthy living, and social responsibility among our members and the community.
YMCA programs and services continually respond to the needs of the unique communities they serve. In addition to wellness and aquatic programs, our Y provides full-day and afterschool childcare to working families, nursery school, summer camp, recreational sports programs, recreational and leadership programs to teens, and specialized and inclusive programs to the special needs community.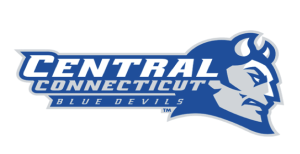 with Central Connecticut State University
THIS POSITION HAS BEEN FILLED. THEY ARE NO LONGER ACCEPTING SUBMISSIONS.
P/T ASSISTANT WOMEN'S SWIMMING & ASSISTANT WOMEN'S DIVING COACHES
Central Connecticut State University's Athletics Department invites applications for five part-time positions.
• P/T Assistant Women's Diving Coach [#C15-008]
• P/T Assistant Women's Swimming Coach [#C15-010]
For full consideration, applications must be received by August 21, 2014. Salary and rank are commensurate with education and experience. Incomplete applications will not be considered. To begin the application process, go to http://hosted.ccsu.edu/hrat/default.php.
Emailed or mailed copies will not be accepted. For more information contact Sue Malley, Administrative Assistant at [email protected]
About Central Connecticut State University
With a campus of nearly 165 acres and some 40 buildings, CCSU is placed among the finest educational institutions in Connecticut. CCSU is located in a neighborhood on the northern edge of New Britain, 15 minutes from the state capital of Hartford and about two hours from New York City and Boston.
CCSU is Connecticut's oldest publicly-supported institution of higher education and is a regional, comprehensive public university comprised of four schools – Arts & Sciences, Business, Education & Professional Studies, and Engineering, Science & Technology.
with UNC Wilmington
The University of North Carolina Wilmington seeks applications for an 11 month position for an assistant swimming coach. UNCW is an NCAA Division I program and member of the Colonial Athletic Associations (CAA). This position will assist the head coach in all aspects of the program. Primary responsibilities will include, but are not limited to: recruiting, coaching, monitoring student-athlete academic progress, coordinating travel, promoting community relations and other duties as assigned by the head coach.
Qualifications
A bachelor's degree and two-to-four years' coaching/swimming experience at the Division I level is required. Knowledge and experience working with and training sprint swimmers is preferred. Candidate should have successful recruiting experience, knowledge of NCAA rules and regulations. Effective written and verbal communication skills are required. The successful candidate must adhere to and enforce all policies and procedures of the department and university, as well as the rules and regulations of the CAA and NCAA and participate in university, civic and public relations activities.
About UNC Wilmington
UNCW is a premier comprehensive undergraduate university with a rapidly growing campus community of approximately 14,000 students. The campus is located 5 miles from the Atlantic Ocean in southeastern North Carolina.
UNC Wilmington actively fosters a diverse and inclusive working and learning environment and is an equal-opportunity employer. Qualified men and women from all racial, ethnic or other minority groups are strongly encouraged to apply.
with Lake Forest College
Lake Forest College invites applications for the part-time position of Assistant Men's and Women's Swimming Coach. The position, which is ideal for someone desiring experience in a Division III collegiate coaching environment, will offer the chosen candidate the opportunity to assist the head coach with all aspects of administering an established and successful collegiate aquatic program.
Duties
Primary duties may include, but are not limited to: on-deck and weight room coaching of all training groups, recruitment of prospective student-athletes, meet management, scouting, and alumni relations.
Requirements
Bachelor's degree required with collegiate participation and/or coaching experience at the NCAA level or equivalent preferred.
About Lake Forest College
Lake Forest College, located 30 miles north of Chicago, is a private liberal arts college and a member of the Midwest Conference and the NCAA Division III. The College sponsors 19 intercollegiate varsity sports with approximately 350 varsity student-athletes competing annually. For more information on Lake Forest College and Forester Athletics, please visit www.lakeforest.edu.
Lake Forest College embraces diversity and encourages applications from women and members of other historically underrepresented groups.
with Smoky Mountain Aquatic Club
Smoky Mountain Aquatics Club in Waynesville, NC, is looking for a qualified, engaging, and energetic part-time head coach who can help us rebuild our team and turn this into a full-time job. The ideal candidate would have some coaching experience in the region and be willing to work with the board-owned team to recruit and retain young swimmers.
Coach should have or be willing to obtain USA swimming coach certification, ASCA certification preferred.
Salary
This part-time position pays up to $25,000 per year, and the salary will grow commensurate with growth of team.
About Smoky Mountain Aquatic Club (SMAC)
SMAC is a 20-member swim team that has had as many as 45 swimmers, including junior national qualifiers and several who earned scholarships for collegiate swimming. SMAC practices at a 25-meter indoor pool at the Waynesville Recreation Center. Our team has been in existence for 15 years and is financially stable.
with Widener University
Widener University M/W Swimming Graduate Assistant Coach Position
Responsibilities
The Graduate Assistant Coach for Men's and Women's Swimming will report to the Director of Aquatics/Head Swim and Dive Coach and assist in all phases of the Men's and Women's Swimming and Diving season. Assist the coaching staff with the organization and direction of all aspects of the NCAA Division III Swim and Dive team. Specific duties include, but are not limited to, assisting the head coach with planning and implementation of daily practices, strength workout management, recruitment of prospective student-athletes, meet management duties, academic monitoring and fundraising events.
Requirements
Preferred candidate should have competitive swimming experience at the collegiate level (previous coaching experience desirable), a Bachelor's degree and must be accepted into one of our graduate programs. Candidate should have lifeguard, CPR, first aid certifications.
To apply for Widener University Graduate School please visit: http://www.widener.edu/admissions/graduate/default.aspx
Tuition and a $5,500 stipend will be provided.
About Widener University
Widener's athletic teams compete at the NCAA Division III intercollegiate level and the University places the highest priority on the overall quality of the educational and athletic experiences. The Pride compete as a member of the Middle Atlantic Conference, the oldest and largest conference in the nation. The University sponsors 20 varsity sports – 10 for men and 10 for women.
Widener University is a nationally-recognized, private university where academics, leadership, and service matter. Founded in 1821, Widener is among the nation's top universities for civic engagement. We offer liberal arts and sciences and professional programs leading to associate's, baccalaureate, master's, and doctoral degrees. We have a long history of turning out leaders with a formula that works. At Widener, we believe that academic excellence, career preparation, and civic engagement lead to success. Our close-knit community includes top-notch teachers, nationally renowned researchers, and students from 22 states and 26 countries who are passionate about learning, leadership, and making a difference. When they are not engaged in experiential learning assignments, our students and faculty members lend a hand through community service projects in our hometown of Chester and in communities around the world. In addition, with Philadelphia only 20 minutes away, we have a living laboratory where students earn practical experience through internships and co-op opportunities. Our beautiful 110-acre main campus in Chester is a great place to live, study, and have fun, and we have satellite campuses in Exton and Harrisburg, Pennsylvania, and in Wilmington, Delaware, too.
with FM Gator Swim Team
The YMCA of Cass and Clay Counties in Fargo, ND is looking for a Head Swim Team Coach for their YMCA Club Team.
Position Summary
Under the supervision of the Aquatics Director, this position is responsible for directing all aspects of the Swim Team to include leadership, instruction and motivation for the students. This position will also continue to explore ways to grow and develop the Swim Team.
Supervision of
Swim Team Assistant Coach
Qualifications
Required Education, Certifications, Experience:
1. At least 18 years old
2. High School Diploma or GED
3. 2 years of directly related experience
4. Safety Training for Swim Coaches
5. CPR Certification for Adult, Child, and Infant
6. First Aid Certification
Required Within a Specific Time Frame:
1. Within 3 months of hire: Lifeguard Certification
2. Within 1 year of hire: Listen First training
Other Important Skills and Abilities:
1. Ability to coach, manage and direct a competitive swim program
2. Positive, effective, calm and professional communication – verbally and written – with staff, members, children and parents – tailoring the communication style to the appropriate audience
3. The ability to work effectively with people of different backgrounds, abilities, opinions and perceptions
4. Excellent attention to detail
5. Proficient use of computers with working knowledge of Microsoft Excel, Word and Outlook
Essential Functions
YMCA Competencies – Team Leader:
1. Mission Advancement:
• Models and teaches the Y's values
• Ensures a high level of service with a commitment to improving lives
• Provides volunteers with orientation, training, development, and recognition
• Cultivates relationships to support fundraising
2. Collaboration:
• Champions inclusion activities, strategies, and initiatives
• Builds relationships to create small communities
• Empathetically listens and communicates for understanding when negotiating and dealing with conflict
• Effectively tailors communications to the appropriate audience
• Provides staff with feedback, coaching, guidance, and support
3. Operational Effectiveness:
• Provides others with frameworks for making decisions
• Conducts prototypes to support the launching of programs and activities
• Develops plans and manages best practices through engagement of team
• Effectively creates and manages budgets
• Holds staff accountable for high-quality results using a formal process to measure progress
4. Personal Growth:
• Shares new insights
• Facilitates change; models adaptability and an awareness of the impact of change
• Utilizes non-threatening methods to address sensitive issues and inappropriate behavior or performance
• Has the functional and technical knowledge and skills required to perform well
• Uses best practices and demonstrates up-to-date knowledge and skills in technology
Position Specific Competencies:
1. Directs hands-on development and supervision of the swim team and all of its programs
2. Schedules daily practice sessions using available pool times at the YMCA, Fargo South, Davies and Fargo North High Schools, Island Park Pool and other pools as available
3. Develops and maintains collaborative relationships with community organizations
4. Develops daily practice sessions including dry-land training, stretching, and swim training for all skill levels
5. Directs daily practice sessions using assistant coaches as necessary
6. Coordinates swimmers and families through national meet travel, entries, etc.
7. Prepares meet entries and sends to appropriate meet managers
8. Coordinates swim team ads and promotions with the Marketing Director and Member Services Director
9. Meets with Swim Team Assistant Coaches prior to each season to discuss the season plan
10. Maintains Swim Team Assistant Coach's certification records
Supervisory Duties:
1. Interviews, hires and trains new staff
2. Reviews time clock punches of staff for accuracy and submits reports to payroll by deadline
3. Provides comprehensive Annual Performance Reviews to staff by deadline
4. Provides feedback and performance improvement guidelines to staff as needed
5. Coordinates regular staff meetings with staff
6. Has positive, open communication with staff and serves as a resource to them
7. Assures required licensures of staff are up to date as required
8. Completes payroll forms for new hires, pay increases, terminations etc accurately and timely
9. Develops and implements uniform staff training and development for staff
10. Assures the coordination and maintenance of staff schedules
Other:
1. Works appropriate hours to get work completed accurately and timely
2. Attends mandatory departmental meetings and training sessions as required
3. Maintains a neat and clean work area, free of hazards
4. Follows YMCA policies and departmental procedures
5. Wears name tag at all times
6. Other duties upon request by immediate supervisor
Blood Exposure:
Category 2: This position occasionally performs duties that result in exposure to "Fluids at Risk for Transmission" or this person may render some medical assistance as part of their position in an emergency on limited occasions. Bloodborne Pathogens training is required but the Hepatitis B vaccination will not be offered.
Physical Requirements:
The physical requirements described here are representative of those that must be met by an employee to successfully perform the essential functions of this position. Reasonable accommodations may be made to enable individuals with disabilities to perform the essential functions, provided it does not impose an "undue hardship" on the employer.
• 67-100% of Shift: Stand and Walk; Squat: Twist; Seeing; Speaking, Hearing, Understanding the English Language; Reading & Writing the English Language; Exposure to excessive noise or vibration; Exposure to extreme temperature or humidity; Exposure to dust, gas, or fumes
• 34-66% of Shift: Bend; Drive a vehicle; Keyboard and Mouse use; Lifting or Carrying up to 20 lbs
• 6-33% of Shift: Sit in a chair; Kneel; Swimming; Light grasping; Pushing or Pulling up to 100 lbs; Lifting or Carrying 21 to 50 lbs;
• 1-5% of Shift: Sit on the floor/ground; Reach above head; Forceful grasping; Fine dexterity; Lifting or Carrying 51 to 100 lbs; Lifting overhead up to 100 lbs; Working with chemical, explosive or burn hazards
The YMCA of Cass and Clay Counties conducts a pre-employment drug test and criminal background checks on all employees. We are an Equal Opportunity Employer.
About FM Gator Swim Team
The FM Gators Swim Team is proud to offer a variety of programming to serve athletes of all levels. We offer introductory programs for ages 5 and up, competitive swimming and diving, adult training programs and one-on-one instruction.
The FM Gators Swim Team's mission is to develop athletes who value and demonstrate sportsmanship, self-discipline, physical fitness and integrity. We strive for each athlete to reach their maximum potential in and out of the water!
The FM Gators also honor the mission of the YMCA of Cass and Clay Counties to enhance the Spirit, Mind and Body of all persons through quality leadership, programs, services and facilities.
We also strive to instill the YMCA core values of Caring, Honesty, Respect, Responsibility and Health.
with Team Rebel Aquatics
Team Rebel Aquatics (TRA) is looking for a part time assistant coach. This is a year round position working with age group swimmers from ages 7-18. Practices are Monday through Saturday from 4:30 to 6:30 p.m. on weekdays and mornings on Saturdays depending on space availability time. This can be a long-term position for an individual who has a passion for swimming and desires to work with and develop swimmers of all ages.
QUALIFICATIONS
Candidates must have a background in competitive swimming either as a coach or swimmer, and have strong communication skills with swimmers, parents, and coaches. Candidates should possess or be willing to obtain current USA Swimming coach certifications in good standing and pass all required background checks.
RESPONSIBILITIES
Applicant duties will include, but are not limited to:
• Able to manage a group by writing practices for that group.
Able to learn all groups and cover for other coaches when necessary.
• Able to communicate with parents.
• Attending meets throughout the season
• Promote the team philosophy and foster a positive and friendly practice environment for athletes in the water.
COMPENSATION
Pay is commensurate with experience. Coaches will not be compensated for weekend meets but will be compensated for travel expenses if attending out of town meets.
About Team Rebel Aquatics
Team Rebel Aquatics is a USA Swimming affiliated team established as a non-profit organization with the purpose of teaching competitive swimming and developing teamwork. We are a Coach directed team that trains at UNLV, Las Vegas , Nevada.
with New Wave Swim Club
Lowell based United States Swim Club, ranked in New England top ten, is looking for experienced coaches to work w/ 13-18 year old competitive swimmers.
We are seeking highly motivated applicants with good communication skills.
Must have knowledge of teaching stroke technique, can create and follow season training plan and deliver requisite work out sets. Weeknight practices are 3 hour sessions approximately 5:15-8 pm.
Some weekend practice and meet sessions required.
Must have or obtain USA Swimming coach credentials.
Salary
Pay commensurate w /experience. All inquiries will be treated with complete confidence.
We prepare individuals to achieve progressive levels of personal success through competitive swimming. We emphasize balancing the priorities of family, school, health and sport. We develop positive character, fundamental skills, physical conditioning and productive work habits in a motivating, challenging and fun team environment.
with West Michigan Swimmers and Zeeland Public Schools
West Michigan Swimmers and Zeeland Age Group Swimming seeks Head Club Coach & Assistant Pool Manager.
Statement of Responsibilities
Head Coach – In coordination with the head Varsity coach and under the direction of the Recreation Director, this position will organize and execute training for both summer and winter seasons for both West Michigan Swimmers and Zeeland Age Group Swimming.
Pool Management – Under the direction of the Recreation Director and the supervision of the Pool Manager, the Assistant Pool Manager will coordinate and supervise all community and scholastic aquatic programming for Zeeland Aquatics.
REQUIREMENTS/QUALIFICATIONS
Possess a four-year degree from a college or university in recreation or a closely related field, or possess an equivalent combination of education and experience in both USA coaching and aquatic management.
Possess the following certifications:
Coaching –
USA certification
ASCA Level 3 or higher
Possess experience in a head-coaching role in a USA recognized club
Possess the ability to effective communicate with and manage assistant coaches
Possess knowledge in the development and growth of a highly competitive club, both at the developmental and elite levels
Possess the ability to effective fundraise and manage financial issues related to club swimming
Pool Management –
(American Red Cross or equivalent)
Lifeguarding
Water Safety Instructor
Lifeguard Instructor
Water Safety Instructor Trainer and Certified Pool Operator is a plus.
Possess the ability to develop, coordinate and direct various aquatic activities.
Possess the ability to establish and maintain effective working relationships with the Recreation Staff, Aquatic Staff, Interscholastic Coaches, teachers and principals, program participants, parents, volunteers and the general public.
Possess knowledge that is specific to all phases of pool management and aquatic program development, including state and local health and safety standards.
Both positions –
Possess the ability to utilize computer software and technology within the pool area.
Salary
This position is a salaried position at with benefits.
About West Michigan Swimmers & Zeeland Public Schools
West Michigan Swimmers is a highly competitive club competing in the Michigan Swimming LSC, and operating out of Zeeland, Michigan. Coming off of a state championship (2013) and runner-up (2014) performances the past two years, WMS is seeking a highly motivated coach to propel WMS from a state to a national powerhouse.
with Sea Devil Swimming
The Sea Devils are looking for several age group coaches for the upcoming Short Course season. This season starts 8 September 2014 and continues through 22 May 2015.
We are interested in motivated coaches who enjoy working with swimmers between the ages of 6 and 14.
Coaching experience should include:
• ASCA Level 1 certification and/or comparable summer league coaching experience
• Strong communication skills: verbal, written, and internet
• A background and/or interest in marketing
• Hytek TM/MM experience preferred
• An interest in continuing education
Our programs are offered between 4:30-7:00 AM and 3:00-6:00 PM at our Virginia Pools (South Run, Audrey Moore, and Tuckahoe) and between 5:00-6:30 AM and 5:00-8:30 PM at our Maryland and District Pools (St. Albans, Wilson High School, The Lab School and Holton Arms).
Interested individuals are asked to submit a resume including coaching and/or teaching experience, swimming experience, and references.
Please contact Head Coach Peter Karl at [email protected] (301-613-3822) or Melanie McKula at [email protected] (703-283-1182) for more information.
Our team stresses the following three concepts:
• Teaching swim stroke technique as an essential aspect of each practice
• Promoting positive values, respect, and sportsmanship within the pool and community
• Supporting a philosophy of a gradual increase in practice time and commitment for athlete development