The HardCore Swim of the week this week goes to Cal freshman Celina Li.
Li was the winner of the season-opening Queen of the Pool meet between the Cal Golden Bears and the Cal Poly Mustangs, one of two freshmen to win their respective titles at the meet (Ryan Murphy won the boys' award).
Li's swim was an important reminder to fans of college swimming that while Missy Franklin may be the most hyped and talked about NCAA freshman ever, she's not the only swimmer in this Cal freshman class (or on this Cal team, for that matter) with superstar talents.
Between Li, Sophia Batchelor, Farida Osman, and Franklin, Cal has four bona-fied international-level swimmers; throw in names like Kristen Vredeveld and Abi Speers, girls who would be class-highlights at most college programs, on top of the level of this year's sophomore class, and that is why the world is so excited about the Cal women.
It's easy to get caught up in Franklin's abilities, and then shout that 'Franklin isn't as good in short course as long course' or 'one swimmer can't win an NCAA team championship'. Last week, though, was a crucial snap-to-reality about why Cal is the odds-on-favorite to win the 2014 NCAA Championship: Every year, they bring in 4-5 girls that can score at NCAA's as freshman. Add those up across four classes, and you're looking at 10+ swimmers who can make NCAA A-finals, plus a handful more B-finalists.
Don't forget about Missy, but when thinking about potential national champions, don't forget about everyone else, either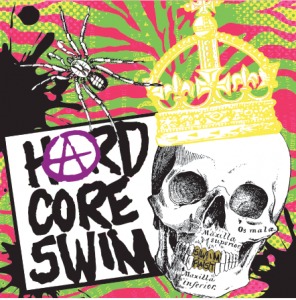 Founded on the pool decks of Southern California, HARDCORESWIM examines and explores the ethos of the hardcore swimmer. HARDCORESWIM is an authentic and innovative designer, marketer and manufacturer of premium quality men's and women's swimsuits, Custom Team Swim Suits, training gear, clothing, accessories and related products. Our true, authentic, innovative, iconoclastic, and creative style differentiates us from the bland competitive swim industry and gives us reason to be. All made in the USA. Check us out at www.hardcoreswim.com or find us at www.facebook.com/hardcoreswim .
Follow HardCoreSwim on Twitter here.