Germany's world record holder in the 50 m butterfly (SC) Steffen Deibler has  announced his retirement from the sport of swimming. The 29-year old won 36 German national titles, 17 medals at European Championships and one bronze medal in the 50 m butterfly at the 2009 SC World Championships in Dubai.
He published a short message on his official Facebook page today.
Deibler's full retirement announcement is below:
(translated into English)
"After many years in competitive sports with all its facets I came to the decision to begin a new chapter in life.
Since I was a little boy I have put my entire energy and time into the sport, I was allowed to learn a lot, I had the chance to train, work and compete with amazing people, I have experienced a lot and seen much of our world.
I enjoy thinking about all the training camps, competitions, setbacks and achievements – all these versatile impressions have influenced me and my life. I regularly came to my limits or have even exceeded them. It was a beautiful, exciting and interesting time.
Now it is time to try other things in life, gain new experience, free of the rigorous training and competition schedule and without the pressure.
I thank all those who have supported me over the years during my journey from the first swimming lessons in my home town Biberach to my participation in two Olympic Games – all who helped me at the pool, in the weight room, on the massage bank, in the doctor's room, in the college's auditorium and also all the people who supported me financially – without all of you I would have never come this far! On behalf I would like to mention my coach Petra Wolfram.
A special thanks go to my parents who offered me the necessary backing and freedom to pursue this sport in this way. I'm proud of what I have achieved and very confident that I will be successful in the future – although in other areas.
I'm looking forward to my new everyday's life and I'm curious what life holds in store for me.
Thank you for your support and your feedback over those years – it has been a pleasure for me!
Yours Steffen"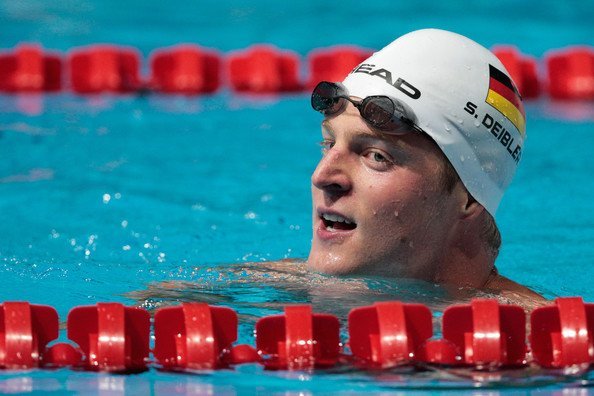 Photo: Archiv