Courtesy of Fitter and Faster Swim Tour, a SwimSwam partner. 
We at the Fitter and Faster Swim Tour wish you good luck on your upcoming swim seasons! It has been exciting for us to see so many of our past participants competing at USA Nationals, Jr. Nationals and other championship meets around the USA this summer. Their clinic and camp experiences with us have paid off in dividends, and we hope to see more swimmers and coaches at our upcoming new, multi-day clinic format to learn from and work alongside elite clinicians and coaches.
We have answered the growing demand for high quality clinics by expanding our offerings to over 100 sessions across 23 states in August, September and October!
Our new clinic format allows coaches and athletes alike the flexibility to sign up for just one or all of the sessions in order to capitalize on your time and resources. Coaches of Olympic legends including Bruce Gemmel, Todd Schmitz and Brett Hawke partner with one of our elite clinicians and local coaches in our hands-on coaches program that allows you to get individual instruction and feedback to bring home to your teams!
Each clinic curriculum is unique to the clinician and location; however, all will capitalize on critical skills to edge out your competitors. Whether you learn how to apply the concept of grit, how to have an explosive start or to engage the entire body through a powerful breakout, coaches and swimmers are guaranteed to leave this experience with renewed direction and goals for the season.
This is truly an opportunity of a lifetime for an inside, intimate experience with some of the most highly renowned swimmers and coaches of our time! Don't wait to register or request a clinic in your area – our camps are quickly selling out due to our registration caps and discounted prices for early registration.  
Take a look at the wide variety of curriculum topics below. Each location on the tour has multiple sessions – each one for competitive swimmers of various ages and abilities.
August:
Arlington, VA – Elite 4-Day Camp
August 20-23
Led by Olympic Coach Bruce Gemmell and Olympic gold medalist Tyler McGill
(While this camp has sold out, additional sessions have been added due to the high demand)
Boise, ID – High Performance Racing Technique
August 21
Led by Olympic gold medalist Mark Gangloff
Click HERE for Details and Registration
Arlington, VA – Elite 3-Day Camp
August 24-26
Led by Olympic gold medalist Nick Thoman and Olympic coach Todd Schmitz
Click HERE for Details and Registration
Frisco, TX – High Performance Starts and Mental Strength
August 25
Led by two-time Olympian Cammile Adams
Highland, IN – High Performance Freestyle and Butterfly Technique
August 25
Led by Olympic gold medalist Gunnar Bentz and two-time Olympian Chloe Sutton
Click HERE for Details and Registration
September:
Stamford, CT – Elite 3-Day Camp
September 7-9
Led by three-time Olympian Amanda Weir and National Champion Tom Luchsinger
Click HERE for Details and Registration
League City, TX – High Performance Sprint vs. Distance Freestyle
September 8
Led by Olympic gold medalist Clark Smith
Click HERE for Details and Registration
Fayetteville, NC – High Performance Starts and Turns
September 8
Led by Olympic gold medalist Tyler Clary
Click HERE for Details and Registration
Haverhill, MA – High Performance Freestyle and Backstroke
September 8
Led by Olympic gold medalist Nick Thoman
Click HERE for Details and Registration
Long Island – Elite 3-Day Camp
September 14-16
Led by Olympic gold medalist Gunnar Bentz and Elite Coach Mike Murray
Ages 8-11: Click HERE for Details and Registration
Ages 12 & Older: Click HERE for Details and Registration
Arlington, VA – High Performance 3-Day Camp (ages 9-11)
September 14-16
Led by Olympians Chloe Sutton and CLark Burckle
Click HERE for Details and Registration
St. Leon, IN – High Performance Freestyle and Backstroke
September 15
Led by Olympic gold medalist Nick Thoman
Click HERE for Details and Registration
Franklin, PA – High Performance Racing Skills
September 15
Led by National Champion Tom Luchsinger
Click HERE for Details and Registration
Indianapolis, IN – Indiana Swimming Green Flag Series
(For swimmers who have been competing for 3 years or less)
September 15
Led by Olympic coach Todd Schmitz
Click HERE for Details and Registration
Indianapolis, IN – Indiana Swimming High Performance Swim Clinics
September 16
Led by Olympic coach Todd Schmitz
Click HERE for Details and Registration
Outer Banks, NC – High Performance Racing Skills
September 15-16
Led by Olympian Shane Ryan
Click HERE for Details and Registration
Madison, NJ – Elite 3-Day Camp
September 21-23
Led by Olympic Coach Bruce Gemmell and Olympian Shane Ryan
Click HERE for Details and Registration
Omaha, NE – COACH AND PARENT CLINIC: Developing a World Class Swim Program
September 21-22
Led by Olympic coach Todd Schmitz
Click HERE for Details and Registration
Omaha, NE – High Performance Technique for Faster Racing
September 22
Led by Olympic gold medalist Clark Smith
Click HERE for Details and Registration
Houston, TX – Elite Freestyle and Backstroke Racing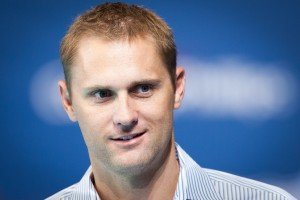 September 22-23
Led by Olympic gold medalist Nick Thoman and Olympic swimmer and coach Brett Hawke
Click HERE for Details and Registration
Fremont, OH – The Fastest Parts of Every Race
September 22-23
Led by National Champion Ali DeLoof
Click HERE for Details and Registration
Camas, WA – High Performance Racing Technique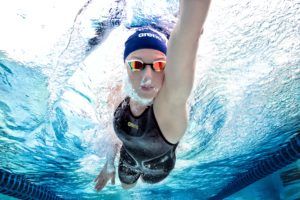 September 22-23
Led by Olympic gold medalist Tyler McGill and 13-time Paralympic gold medalist Jessica Long
Click HERE for Details and Registration
Chicago, IL – The Essentials of being a High Performance Swimmer
September 22
Led by three-time Olympian Amanda Weir
Click HERE for Details and Registration
Snohomish, WA – High Performance Racing Technique
September 22-23
Led by Olympic gold medalist Tyler Clary
Click HERE for Details and Registration
Carroll, IA – The Fastest Part of Every Race
September 22-23
Led by Olympic coach Todd Schmitz
Click HERE for Details and Registration
Eagleville, PA – High Performance Racing Skills
September 22-23
Led by Olympic gold medalist Jack Conger
Click HERE for Details and Registration
Lewisville, TX – Elite Butterfly and Breaststroke Racing
September 29-30
Led by Olympic gold medalist Jack Conger
Click HERE for Details and Registration
Cleveland, OH – High Performance Technique for Faster Racing
September 29-30
Led by Olympic swimmer and coach Brett Hawke and Olympic gold medalist Clark Smith
Click HERE for Details and Registration
October
Concord, NH – High Performance Flip Turns, Open Turns, and Breaststroke Pullouts
October 7
Led by Olympic gold medalist Tyler Clary
Click HERE for Details and Registration
West Bend, WI – High Performance Starts and Turns
October 7
Led by Olympic gold medalist Nick Thoman
Click HERE for Details and Registration
Clarks Summit, PA – High Performance Stroke Technique
October 13-14
Led by Olympic gold medalist Nick Thoman
Click HERE for Details and Registration
Dover, DE – High Performance Starts and Turns
October 13-14
Led by two-time Olympian Chloe Sutton
Click HERE for Details and Registration
Jennersville, PA – High Performance Starts and Underwater Dolphin Kicking
October 13-14
Led by Olympic gold medalist Tyler Clary
Click HERE for Details and Registration
If you don't see your city on this list, request a clinic by clicking here