Livermore, Ca. (July 30, 2015)- FINIS, Inc., a worldwide leader in technical swimming development, is proud to announce a team of ten athletes that will be competing in the 16th FINA World Championships. The competition will be taking place from July 24 until August 9 in Kazan, Russia.
---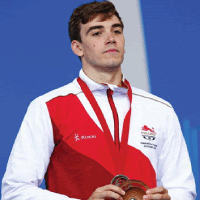 ADAM BARRETT
GREAT BRITAIN
50m Butterfly, 100m Butterfly, 4x100m Medley Relay
Adam had a breakthrough year in 2014 winning gold in the Commonwealth Games in Glasgow, Scotland, and backing it up with gold in the European Championships later in the year. The 100m butterfly specialist was narrowly outtouched at the British Championships back in April by fellow Team FINIS swimmer Tom Laxton, however, both swimmers will be taking on the rest of the world in Kazan.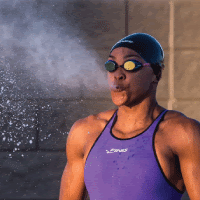 ARIANNA VANDERPOOL-WALLACE
BAHAMAS
50m Freestyle, 100m Freestyle, 100m Butterfly
Arianna has quickly established herself as one of the best female sprinters in the world. Just a few weeks ago, she competed at the Pan American Games and swam her way to a 24.31 in the 50m freestyle, which is a Pan American Games record and the fourth-fastest time in the world this year. She is expected to be a podium threat in Kazan in this event. Arianna will also be swimming the 100m freestyle. She currently ranks 13th in the world in that event.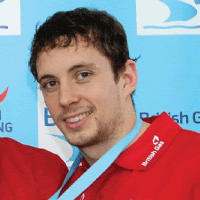 TOM LAXTON
GREAT BRITAIN
50m Butterfly, 100m Butterfly, 4x100m Medley Relay
Tom propelled himself to the top of the podium earlier this year at the British Swimming Championships, taking the gold medal in the men's 100m butterfly. His final time of 52.40 also booked him a ticket to Kazan. Tom and fellow Team FINIS swimmer Adam Barrett will both be hoping to do enough on the 100m butterfly to secure their place in a strong British 4x100m medley relay team that will be going for gold.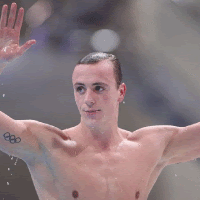 ROBBIE RENWICK
GREAT BRITAIN
200m Freestyle, 4x200m Freestyle Relay
Robbie is no novice when it comes to taking on the best in the world.  Kazan will be Robbie's 5th World Championships, and at the age of 27, Robbie will be looking to improve on his 200m freestyle British Record of 1.45.99. Robbie will also bring a wealth of experience to a very strong Men's 4x200m freestyle relay, which on paper, could certainly be within touching distance of the podium. Team FINIS swimmers Calum Jarvis and Nick Grainger will join Robbie in the 4x200m freestyle relay.

ANTHONY ERVIN
UNITED STATES
50m Freestyle, 4x100m Freestyle Relay
Anthony is will be competing in his signature individual event at World Championships, the 50m freestyle.  Anthony won the 50m freestyle at the US National Championships last summer to qualify for the US World Championship Team.  His 21.55 from last summer tied him for the fourth-fastest time in the world for 2014.  He was sixth in the 2013 World Championships in this event.  He is expected to be a medal contender in the 50m freestyle and will compete for a spot
on the men's 4x100m freestyle relay.

CALUM JARVIS
GREAT BRITAIN
100m Freestyle, 4x200m Freestyle Relay
Calum will be competing in his first World Championships, but he is bringing plenty of momentum to Kazan from a stand out year in 2014. Calum took home a bronze medal in the men's 200m freestyle for Wales at the 2014 Commonwealth Games. Calum has shown in recent years that he is no one trick pony, establishing himself as the fastest man in Britain in the 100m freestyle this year as well. His speed will be welcomed from the rest of the British 4x200m freestyle relay.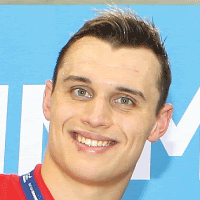 NICK GRAINGER
GREAT BRITAIN
400m Freestyle, 4x200m Freestyle Relay
Nick will be competing in his first World Championships this year, but what Nick lacks in experience on the world stage, he more than makes up for in athletic prowess. The 6'8'' 20 year old competes in the 400m Freestyle where he is currently ranked at number 2 in the world with a time of 3.45.89 that he posted at the British Championships. Nick will also be hoping to assist the Great Britain quartet in the men's 4x200m freestyle relay in their quest for the podium.

DANIEL FOGG
GREAT BRITAIN
10km Open Water
Daniel will be representing Great Britain in the 10km in Kazan. The distance swimmer based out of Loughborough University has decided to give the 10km event his full attention this year, with the hopes of picking up a medal in Russia. Daniel, who swims a 14.55.30 in the 1500m-pool event, brings an abundance of experience to the British team, something that will hold him in good stead comeJuly 25th.

ALEX STUDZINSKI
GERMANY
25km Open Water
The "marathon man" Alex Studzinski will be competing in the grueling 25km open water race in Kazan, however Alex is more than prepared for what lies ahead of him coming off the back of a staggering training and competition block. However, in a race that has shown experience prevails time and time again, Alex will have his sights set on the podium come August 1st.

KANE RADFORD
NEW ZEALAND
10km Open Water
Kane is headed to the Open Water World Championships for a sixth time since 2006 and has established himself as veteran in the sport.  He is coming off of a eighth place finish in last months World University Games, but his sights have been consistently set on Top 10 in Kazan.  Kane placed third in the 10km swim last summer at the Pan Pacific Championships.
Swimming news courtesy of FINIS.