Courtesy of Julia Galan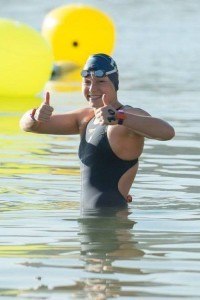 Yale University's Eva Fabian is not your average collegiate swimmer. At just 21 years old, Eva has already established herself as an international champion in open water events and as a force to be reckoned with in NCAA distance swimming circles. Some of Eva's most recent accomplishments include a silver medal in the 10K at the 2014 Pan Pacific Championships in August, a 10K bronze medal finish at the U.S. Open Water Nationals in June, and a bronze in the 25K at the 2013 World Championships in Barcelona. In 2010, Eva was crowned world champion in the 5K at the World Open Water Championships in Quebec.
Despite these many achievements, Eva has no plans to slow down and is excited about continuing to train towards her future goals. We were eager to learn more about this gracious and friendly rising international swimming star – when she first started training, why she continues to pursue the sport of open water swimming, and where her journey will take her next!
JG: You're an accomplished swimmer, both in the open water and in the pool. When did you first start swimming and what encouraged you to dedicate yourself to the sport?
EF: It all started when I was just a 5 year old kid who wanted to do everything my older brother was doing. Being the great swimmer that he was – and still is – my brother was allowed to jump off the diving boards at the deep end of the pool, while I was not. I was very jealous, until my parents told me I had to learn to swim if I wanted to follow my brother to the deep end. So, I learned how to swim, went from there, and have never looked back!


JG: What was your first experience with open water swimming and why did you decide to focus on long distance and open water races?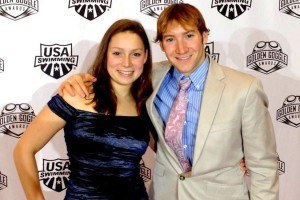 EF: I completed my very first open water race in Atlantic City when I was 11 years old! It was only a mile, but I loved it so much that I decided to continue competing in open water races. When I was 13, I swam my first 10K after racing at pool Nationals. It was the hardest thing I had ever done, and initially, I wasn't sure I ever wanted to do it again. But, I qualified for Open Water Nationals thanks to that race, and decided to give it another shot. The second time through, I had a blast and made the national team. From that moment on, I decided that I wanted to pursue open water swimming on a permanent basis.
JG: You've had a number of remarkable achievements in your swimming career so far. What would you consider to be the most rewarding part of swimming, and what pushes you to continue training for the sport on a daily basis?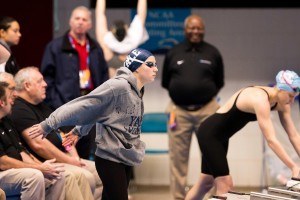 EF: I have to say that the most rewarding part of swimming is having the opportunity to meet so amazing people around the world. My Yale teammates and my USA Swimming teammates inspire me every day and I'm so proud to count them all as my friends.
JG: What does a typical training day look like for you?
EF: A typical training day for me starts with morning practice from 6-8am, then dryland training from 2:30-3:30pm and another swim practice from 4-6pm! When I'm not swimming or in the gym, I'm usually in class from around 9am-2:15pm (as a music major), then back to class at night again and (the ever present) homework.
JG: What is your strategy for balancing classes at Yale with intensive swim training?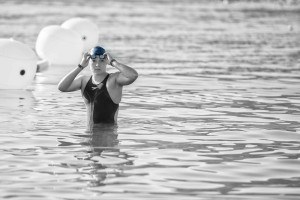 EF: During my freshman year at Yale, I had some fantastic role models in the senior class who taught me how to effectively balance school and athletics. I'm so grateful to them for their mentorship. In a nutshell, balancing classes and swimming requires developing good time management skills and the ability to still find time to relax!
JG: What do you enjoy doing when you're not swimming or in class?
EF: As a music major here at Yale, I love playing chamber music with my amazing chamber group (which is actually part of one of my classes). I have been playing the violin since I was four years old and mainly focus on classical music piece. Besides music, I love spending time with my wonderful friends and teammates.
JG: What are your current and future goals?
EF: My performance at Open Water Nationals landed me a spot on Team USA for the Pan-American Games in Toronto this July. I'm preparing as well as I can for this competition, and then looking forward to seeing where I might go next!
We will be keeping our fingers crossed for you, Eva, and we wish you all the best in your future endeavors! Thanks for your time!
About Julia Galan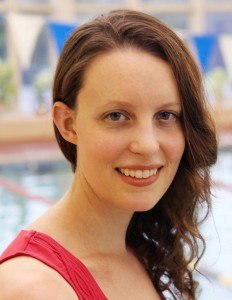 Julia Galan is a lifelong competitive swimmer and a USA Swimming and U.S. Masters Swimming coach. Julia's passion for the sport, for coaching and for writing led to the creation of Swimspire, a coaching and swimming inspiration source geared towards athletes of all levels and goals.
Like Swimspire on Facebook here.