SURGE Strength is now offering an in-person Dryland Seminar. Don't miss your opportunity to raise your standard of dryland training!
SURGE Strength is the leader when it comes to dryland training for swimmers. We've been providing online, customized dryland programs for over a decade. More recently we've created the first strength & conditioning certification specific to dryland training.
Now we're combining these offerings into a half-day Dryland Seminar. You'll learn the foundational principles required for a successful dryland training program. A Dryland Certified Coach will individually take you through SURGE Strength's Movement Assessments and Performance Tests. This is the same process an athlete starting with SURGE Strength goes through when beginning an online SURGE Strength Dryland Program.
In addition, you'll learn the basic progressions and regressions of the foundational dryland movements and exercises that should be in your program. You'll also receive an individually customized function and mobility routine, with minimal equipment requirements, to do on a regular basis at home. We'll be sure to teach you all of the techniques and pointers of each movement before you leave too!
SURGE Strength Dryland Seminar
Saturday, April 8th
8am – 1pm
Charlotte, NC
*Facility address available post registration
SURGE Strength's Dryland Seminars are limited in attendance to ensure individual attention and that all attendees get the most out of their experience. If you're interested please don't delay as seats are very limited and we don't offer these opportunities regularly.
Dryland Seminar FAQs
Who can attend?
Whether you're a swimmer or swim coach we have an option and track for you!
Swimmer / Athlete option: If you're a swimmer you'll learn dryland principles, proper exercise technique and get a customized athletic assessment. And there's even an upgrade option to receive 4 weeks of a customized SURGE Strength Dryland Program, after the Dryland Seminar, at a discounted rate to help you build on what you already learned.
Swim Coach option: If you're a swim coach you'll be able to observe and be a "fly on the wall" for the entire Dryland Seminar to soak up all the information that you can. And once the Dryland Seminar has finished for the swimmers/athletes you and the other swim coaches attending will have an hour of exclusive Q&A time with Chris Ritter and the rest of the SURGE Strength Dryland Certified Coaches. When you register you'll also have the option to enroll early to Become SURGE Strength Dryland Certified (SSDC).
What will I learn and take away from the Dryland Seminar?
Dryland training principles
Proper exercise technique to prevent injuries
Progressions and regressions of foundational movements
Individual movement assessments and performance tests
Customized function and mobility routine with minimal equipment
What skill level is required?
All skill level and dryland experiences are welcomed! Whether you're just dipping your toe into dryland training or have been doing so for decades, you'll learn something new to implement immediately into your personal dryland program.
How many people attend a Dryland Seminar?
Dryland Seminar attendance is limited to 12 swimmers with two Dryland Certified Coaches onsite. This allows for a lot of individual attention regarding exercise technique and progression. There may also be up to 12 swim coaches attending as observers in the background.
Is there an age limit?
We currently work with multiple swimmers in their 70s, so there's no age limit! There is however a minimum age requirement of 12 for swimmers and athletes that want to attend.
What should I bring?
An open mind ready to learn and soak up as much dryland knowledge as possible! Something to take notes if you want is always helpful. Be sure to at least bring a water bottle along with wearing athletic clothing and footwear. Feel free to bring a few snacks if you think you'll need them too.
Is there a registration deadline?
Space is limited and we expect this Dryland Seminar to sell out. Registration officially closes two weeks from the date of the seminar or when capacity is reached, whichever comes first.
What is the refund policy?
A 100% refund is offered within 7 days of registering. After that a 50% refund is offered within 14 days of registering. Once two weeks have passed since you registered no refunds will be issued. In addition no refunds are given with two weeks of the specific Dryland Seminar date that you registered for and supersedes all previous refund offer timelines. In the event that a Dryland Seminar is cancelled or rescheduled due to but not limited to a scheduling issue, host-issue or geo-political issue, we will refund or credit your registration fee BUT WILL NOT compensate for any flights, accommodation or days missed from work.
How can I register for this Dryland Seminar?
Just scroll down and click the button to complete your registration through the SURGE Strength Academy!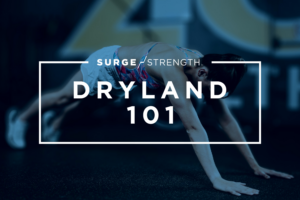 MORE RESOURCES FROM SURGE STRENGTH: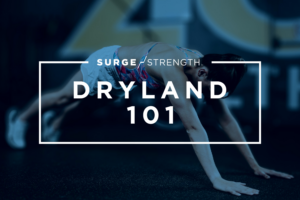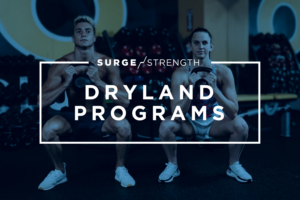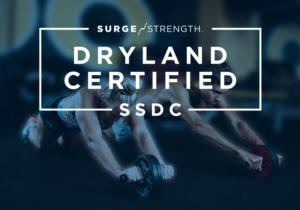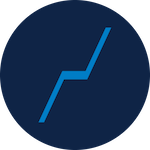 The goal of SURGE Strength is simple:
BUILD BETTER ATHLETES
GENERATE FASTER SWIMMERS


Courtesy of SwimSwam's exclusive dryland training partner, SURGE Strength.
SURGE Strength is swim-specific, strength training by Chris Ritter. SURGE Strength builds better athletes and faster swimmers through Dryland Programs, Courses and Certification.