The 3rd day of Cody Miller's week-long series of daily training vlogs is live, and Wednesday is Speed & Power day for the Hoosiers.
Today's cameo comes from Indiana assistant coach Mark Hill, who ran Miller through his Wednesday morning power workout. Miller expands upon Hill and what he thinks makes a good coach.
As for the workout, on Wednesdays, Miller only does 1 pool workout and a weights workout in the afternoon. He talks about how Hill kept changing the set and that helped keep the set fresh and keep him engaged. The formally-written workout is below the video, but check around the 3:30 mark for Miller to explain some tweaks they made.
He also details a cool system that Indiana has installed that uses cameras and iPads to measure the speed, velocity, and power of squats, presses, etc. to give athletes even more precise data about their weight workouts.
Catch up on prior days here:
WARNING: This video contains an instance of 'adult language' early on. If this offends you, skip the first 20 seconds of the video.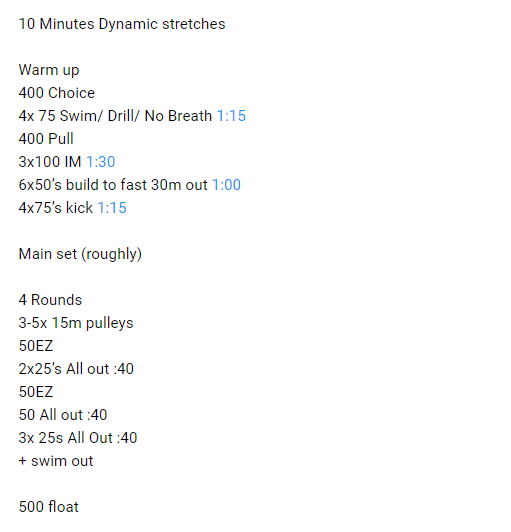 Follow Cody